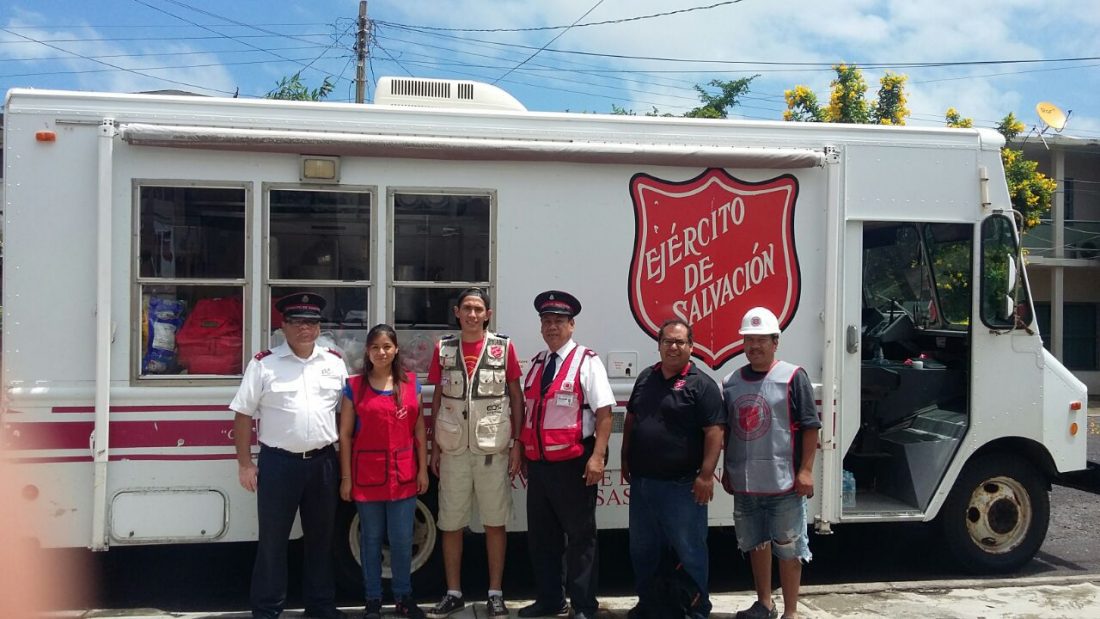 Salvation Army Mexico responds to dual disasters
By Ricardo Bouzigues, Colonel –
The Salvation Army in Mexico is responding to disasters on two fronts, with people affected by hurricane damage in the north and a huge earthquake, followed by threat of tsunami, just off the southern coast.
The 8.1-magnitude earthquake that struck near the border with Guatemala was felt across the country. More than 90 people are known to have been killed in the States of Chiapas and Oaxaca, and thousands of people were evacuated from the coast due to concerns about a tsunami.
Divisional Coordinator of Emergencies from the Capital Division—along with another officer with experience in emergencies—traveled to Oaxaca to coordinate with the authorities in charge of the emergency operation. They were assigned the cities of Juchitan, Santiago de Miltepec and San Francisco del Mar, where they were asked to provide food to 500 people living in two shelters.
Two canteens and a team of nine officers and cadets hope to reach the region Sept. 11 but progress is being hampered by landslides and bridge damage caused by the earthquake.
Shortly after the earthquake struck, Hurricane Katia hit the coast near Veracruz. In preparation, The Salvation Army had sent two canteens and two support vehicles to the region, along with the Divisional Coordinator of Emergencies from the South East Division and a team of eight officers and soldiers. The Salvation Army was assigned by the authorities to provide food to displaced people in Tecolutla.