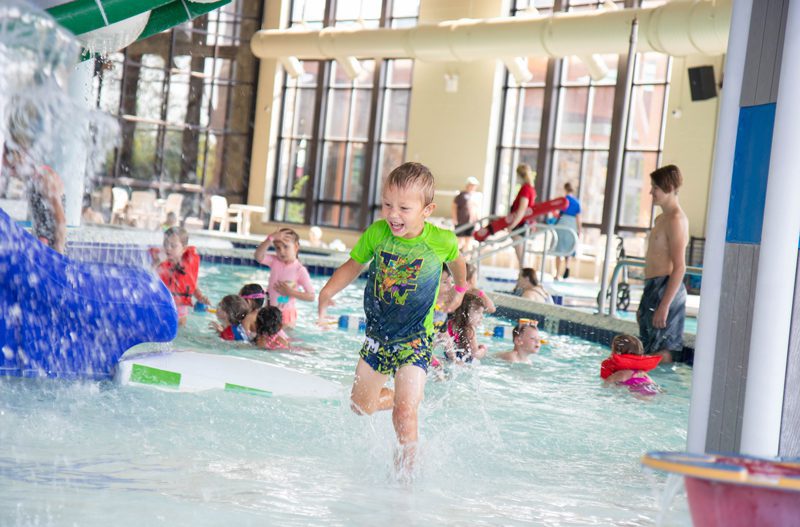 Salvation Army Kroc Centers provide safe spaces for youth during the summer
The facilities provide ample opportunity for fun, movement and arts education.
With school winding down for the summer, parents find themselves scrambling to find a safe space for their kids to continue learning and having fun during the break. Many turn to the 26 Salvation Army Ray and Joan Kroc Corps Community Centers across the U.S. to nurture their kids in an enriching environment—away from the dangers they may encounter in their communities, if left to their own devices. In the Western U.S., Kroc Centers are safe spaces for kids to have fun while developing new skills, and each facility has something it does best.
Escaping the 'really brutal elements' at Adventure Day Camp in San Francisco
The idea of being a safe space is especially true at the San Francisco Kroc Center, which is located in the Tenderloin neighborhood—an area notorious for criminal activity. Through its vast summer programming, the facility functions as a haven for youth during the summer to continue learning and having fun in a positive atmosphere.
A highlight of the summer for kids in the area is the eight-weeks of Kroc Adventure Day Camps for first through eighth graders with activities and field trips that follow a new theme each week.
"In our area, there's just way too much violence and crime and bad stuff around here that kids shouldn't see," said Katherine Au, San Francisco Kroc Center marketing manager. "So when they get to go to summer camp, it takes them away from that really brutal element to our area."
This summer's themes include Food Exploration, To the Moon and Back (space), Across the Country and Music, Legendaries and Music, Sailing, San Francisco Joy and Into the Sea. One additional week is off site at the Golden State Division's Camp Redwood Glen.
"We have different activities…to keep the kids engaged throughout the day so they are not outside wandering the streets," said Francisco Craig, San Francisco Kroc Center education lead and camp assistant. "We don't know what their home life is like and what they have to deal with outside of here. It's like a beacon of hope for them. They have this place to look forward to every day."
The center's Education Manager Monica Rios hopes to provide a unique opportunity for the campers to flourish throughout the summer.
"My main goal is to create a space that they can learn and feel safe at, but also create a sense of community," Rios said. "I want them to leave every week saying, 'I learned something that I loved.'"
Rinrada Khanthaphumee, 7, enjoys camp at the San Francisco Kroc Center. "It's fun," she said.
She looks forward to the field trip this year to local theme park, Great America, during the Food Exploration week. And in reflecting on previous years at camp, Khanthaphumee's favorite part has been taking part in science and arts education activities—particularly making slime.
"I liked making the Laffy Taffy slime because I can play with it," she said.
Learning to 'strive for excellence in everything' at Youth Strings Orchestra in Ewa Beach, Hawaii
High quality arts education is a major component of summer programs at the Hawaii Kroc Center in Ewa Beach, Hawaii, which boasts a Kroc Youth Strings Orchestra (KYSO) of accomplished young musicians—many of whom have advanced to the island's Hawaii Youth Symphony Orchestra.
Deann Aiu, Hawaii Kroc Center Program Director, stressed the importance of having the program available during the summer.
"It's all about having continuous learning for the kids," Aiu said. "Just because it's summer doesn't mean there should be a stop in the pursuit of their passions—whatever that may be. For these kids, it's playing their instruments."
KYSO is a program for youth ages 9–18 to learn to play string instruments like the violin, cello or viola, in a group setting. Participants also engage in monthly team building activities like creating vision boards and learning to play the ukulele together.
"We want the kids to…learn leadership skills, teamwork, how to deal with conflict, how to build trust with another person, and how to strive for excellence in everything that they do," Aiu said.
While the KYSO program's primary sessions are in the spring and fall, it also hosts summer intensives for the young musicians to continue their training in quartets while they are on summer break. They end the summer with a community performance.
For 12-year-old violinist Lauren Shin, having KYSO available to her during summer break from school allows her to continue pursuing her dreams as a musician. Even though she is part of the Hawaii Youth Symphony Orchestra, she loves the KYSO so much that she continues taking part in both.
"It is a really great opportunity. It helps improve and maintain our skills during the summer, and we get to play all sorts of music," Shin said. "Since we are on break, it also gives us more time to practice so that we will be ready to put the song together as a group and make music."
Embracing dance and life lessons in Phoenix
The Dance Program at the Phoenix Kroc Center also continues through the summer. Participants can learn ballet, beginning jazz, ballet/tap combo or hip hop dance. What is unique about the nine-week summer session is that it concludes with a showcase that brings together the center's dancers and musicians.
Phoenix Kroc Center Arts and Education Manager Terri Cross said the program provides an avenue for kids ages 3–14 to embrace dance and learn important life lessons.
"It teaches them to be responsible and work as a team," Cross said. "They're here in a class for 45 minutes and not out in the community doing things they're not supposed to be doing. It's a safe environment."
Gaining confidence through performing 'outside their bubble' in San Diego
The San Diego Kroc Center takes on another art form to give kids in the community a positive outlet while on break: theater. The facility's Sports and Recreation Manager Jorge Andrade said its two-week Drama Camp is one of the center's most successful camps during the summer.
Participants have a chance to audition for acting roles in the selected play, which will be "Aladdin" this year. They perform the production for staff, their families and youth in all the other summer programs at the San Diego Kroc Center.
"They are able to showcase their talents and all their hard work. It's giving them the confidence to perform outside their bubble," Andrade said. "Even if it is a once in a lifetime opportunity, at least they have that opportunity to perform on a big stage and just put on a great show."
The Drama Camp is one of the many youth camps offered at the San Diego Kroc Center—which include gymnastics, photography, sports, culinary arts, drawing and comic books 101, cinematography and more.
Andrade said this wide variety of programming puts parents at ease as they look for an enriching space for their children during summer break.
"It's a perfect opportunity to bring these kids in and to make sure they're having a safe but productive summer," he said. "They're learning as well as having fun here.You see incredible friendships grow. They're not at home possibly getting into trouble or on the video games all day long."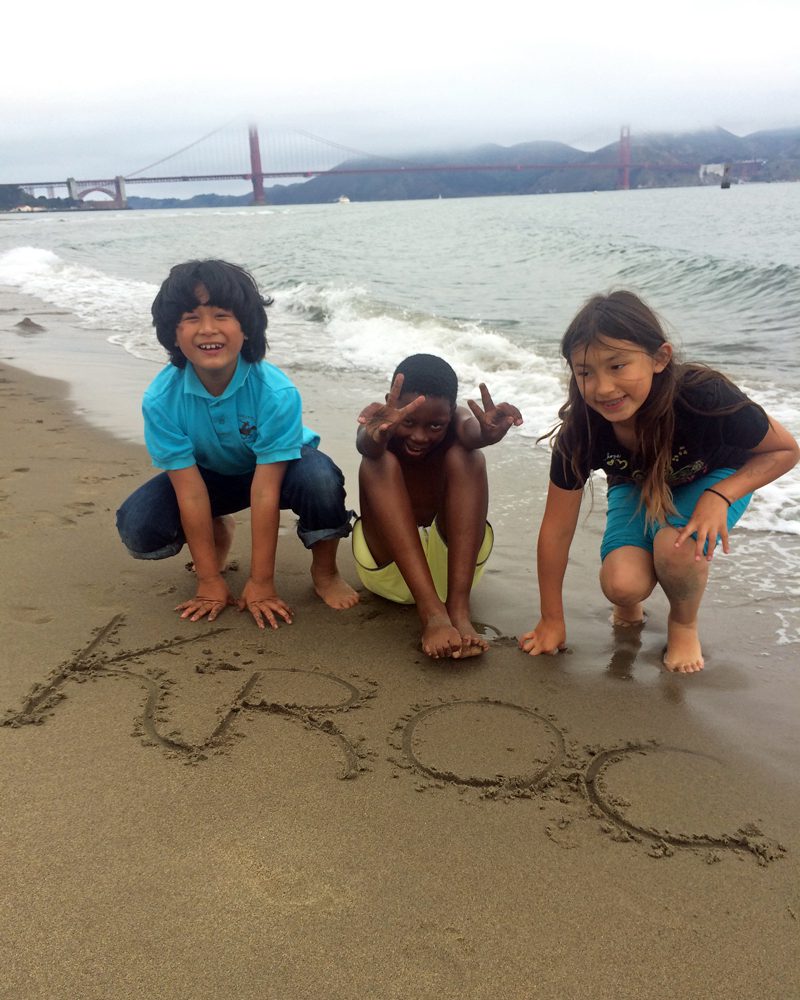 Space to 'belong and grow' at Camp Kroc in Coeur d'Alene, Idaho
The Coeur d'Alene Kroc Center in Coeur d'Alene, Idaho, also has a popular nine-week summer camp program for youth in the community known as Camp Kroc. It is divided into age groups: Pee Wee Camp for ages 4–5, Discovery Camp for ages 6–10 and Adventure Camp for ages 11–14.
All three camps do similar activities such as swimming, rock climbing, field games, crafts and more tailored to their age groups. Discovery Camp also includes field trips, while Adventure Camp consists of regular outdoor camping trips and off-site activities like kayaking and paddle boarding.
"We create spaces for these kids to belong and grow, and that really manifests itself in our camp environment," said Audrey Langsev, Coeur d'Alene Kroc Center Camp Manager. "We always hope and strive for our campers to feel known and loved. We want camp to be just tons of fun and for it to be full of memories for them."
Langsev said the camp program meets a crucial need in the community of bringing new opportunities to kids from low-income families that they otherwise wouldn't have—with it being the first time many of the kids go camping, hiking or mountain climbing.
"Where we are there's all these outdoor activities and we're giving the kids a chance to experience all of these things," she said. "They love it. The response is showing us that it's necessary."
DJ Wattam, 17, loved Camp Kroc so much that he returned as a staff member this year after participating for four years.
"It was awesome because I could go out and do something fun without wasting my whole summer break inside," Wattam said. "I feel like it's an amazing place to meet new friends and have a huge support system from people that made me really happy."