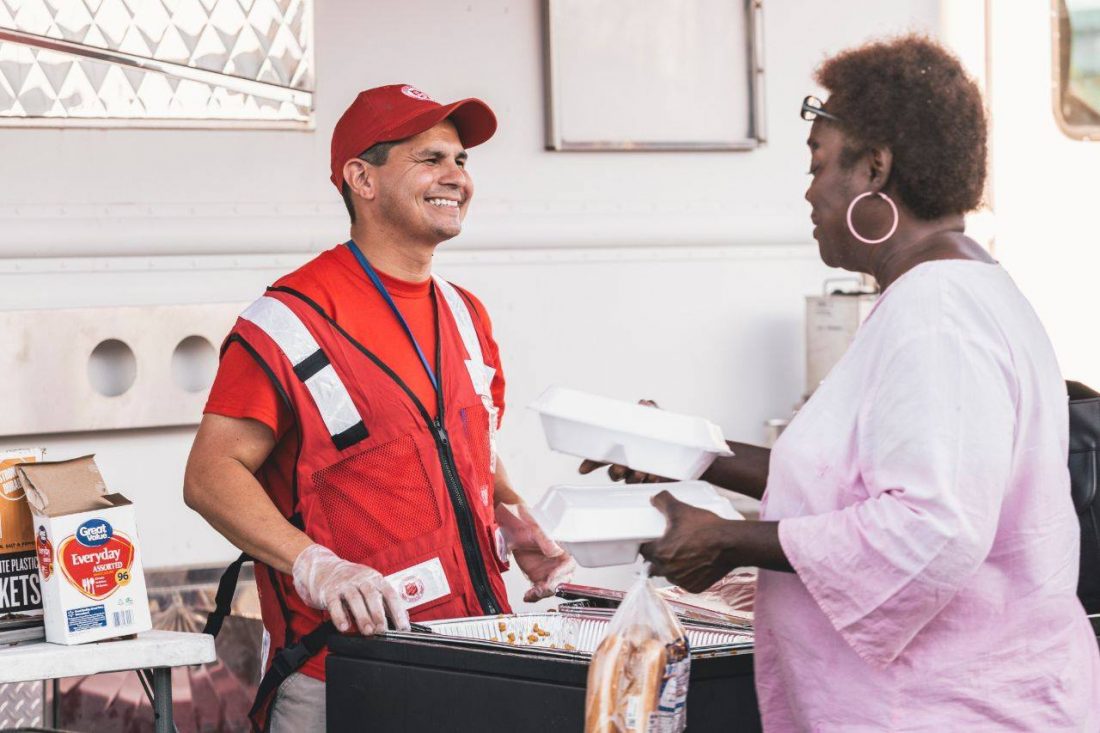 Salvation Army continues work in Florida Panhandle, residents still without power
The Salvation Army is ramping up meal service to areas across the Florida Panhandle ravaged by Hurricane Michael. The Salvation Army has 42 mobile feeding kitchens serving across Florida to provide meals and supplies as people wait for utilities to be restored so rebuilding can begin.
The death toll from Hurricane Michael has now climbed to at least 19, and the number of those still unaccounted for remains unclear.
The storm touched down on the Florida Panhandle as one of the most powerful hurricanes ever to hit the U.S., as some 757,000 customers are still without electricity in seven states. For some, power could be weeks or months away.
The aftermath of Hurricane Michael has left areas of Florida unrecognizable from the peaceful beach towns they were just a few days ago.
One building not spared by the storm was The Salvation Army's Domestic Violence Shelter in Panama City, where the ceiling collapsed after two trees fell on the roof. Staff and volunteers are working to ensure the families previously living in the shelter are safely housed and fed.
"We're working through the challenges of little to no cell phone service, loss of electricity, and building damage to help our neighbors in need," said Major Otis Childs of The Salvation Army in Panama City. "We're prepared for a marathon, not a sprint, knowing that recovery from this storm will take years."
Amazingly, Panama City resident Ashley Johnson and her four young children were in good spirits as they waited in line for a hot meal from The Salvation Army's mobile feeding kitchen in the late morning heat. The family managed to evacuate ahead of Hurricane Michael as it approached the area as a category 4 storm.
"We thought about riding it out, but we knew it was time to go when it nearly became a category 5 hurricane," Johnson said.
Returning home, they found what most in the area did: trees blown down, damage to their house, and no electricity to speak of. Keeping her kids entertained over those initial days wasn't easy she says, but they were still standing, alive and thankful that The Salvation Army was there to provide food for her family.
"You don't know how much you appreciate a hot meal and something to eat when everything is so scarce and have to feed your family," Johnson said. "It's amazing to have The Salvation Army helping, it really is."