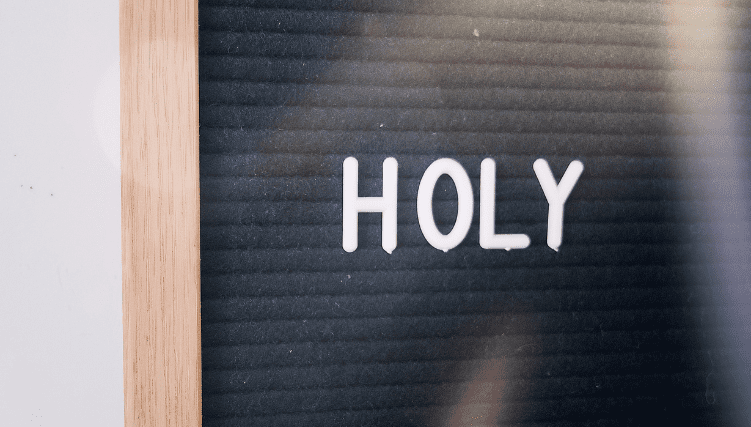 Salvation Army celebrates Easter in 2021
The Western Territory celebrated Easter, for the second time, with a virtual worship service attended by Salvationists and friends from across the West, led by territorial leaders Commissioners Douglas and Colleen Riley.
The online celebration featured soldiers from throughout the territory in speaking, music and drama—more than 200 voices in all.
Days prior, on Good Friday, April 2, a Meditation – Tenebrae Service invited attendees to reflect on Scripture and music anytime throughout the day in English, Spanish or Korean. 
"I don't know about you, but I've found myself these past 12 months clinging on to my faith like never before! We have faced so much this year…It would be easy for us to have lost sight of the power of God's grace and love that was nailed to the cross for each one of us," said soldier Dr. Sharon Docter (Pasadena Tabernacle Corps) in welcoming attendees. "I am praying that when our doors open…not only will our soldiers and congregations return, eager to be in fellowship with each other again, but many new people will enter our chapels, seeking the God that provides through the good times, and the not so good times.
"Let's join together now in praising him," she said. "Let our voices help magnify his love in our communities. Let us join in celebrating the Risen Lord."
A territory-wide worship band offered the song, "Christ Be Magnified," before soldier Mortimer Jones (Torrance Corps) opened a time of prayer, thanking God for his resurrection. Soldier Sarah Bentley (Long Beach Citadel Corps) prayed for The Salvation Army and its ministry. Soldier Lambert Bittinger (Pasadena Tabernacle Corps) prayed for God's continued intervention in the pandemic. Soldier Sophie Fairclough (Torrance Corps) prayed for the youth across the territory.
A territory-wide Singing Company then presented the song "Simply Trusting" before soldier Danielle Gaskins (Bell Lighthouse Corps) introduced a drama, entitled "The Veil is Torn," featuring soldiers Joy Lee (Tustin Ranch Corps), Melanie Lyons (Seattle Temple Corps), and Thjis Arens (Torrance Corps).
"I've often wondered what it was like for those who walked alongside Jesus, watching and learning from him. Listening to his wise words, seeing his loving actions, his compassion for the 'least of these,'" Gaskins said. "Did they really understand the magnitude of who he was, and what he was doing for them? Every time he served another person, or taught his followers a valuable lesson, he was preparing them for the victory over death and his resurrection."
Soldier Elaine Zumaya (Venutra Corps) shared how proud she is of the Western Territory's ministry over the past year.
"While things have been different, and yes, difficult for us all, we have continued to serve others in his name, and for his glory," she said, noting that since the beginning of the COVID-19 pandemic, The Salvation Army has provided over 6 million meals, 850,000 boxes of food to feed a family of four for a week, and more than 600,000 nights of lodging.
If you count everything, she said, the West helped people 21.6 million times this past year.
"This kind of service excites me—our Army meeting physical and spiritual needs, without discrimination," Zumaya said. "This is the Army that I belong to, and the one that I serve in. Just as Jesus did while on earth, serving the poor and marginalized."
She challenged those watching to reach out to young adults in the corps and community, to challenge them to be engaged in the ministry of The Salvation Army.
A territory-wide Songsters sang, "Celebration Morning," before soldier Kelly Rodriguez (Bellflower Corps) read Luke 24:1-6 and John 11:25-26 in Spanish and English.
A video displayed the love in action of Eden Wild, the 13-year-old CEO of Buna Tarik (BT) Roasters ("coffee with a story"), which directs its profits to improve living conditions in Ethiopia where she was born. Soldier Krystina Macias (Whittier Corps) responded.
"I wonder, what is it that we are being called to do in Christ's name today? Are we being called to serve in a greater way, are we being challenged to use our talents more effectively for the Kingdom? Are we responding to the Easter Resurrection by giving ourselves fully to God?," Macias challenged. "Are you ready to give up the things that are holding you back? Are you ready to open your eyes to God's plan, and to celebrate this Easter by surrendering all to God, and then living a life full of energy, zeal and passion for him?"
Soldier Glory Soriano (Seattle Temple Corps) then sang, "I Surrender It All," before Territorial Commander Commissioner Douglas Riley gave the message.
"Tonight, we celebrate that Jesus is alive," he said. "Outside the birth of Jesus, Easter is the greatest and most defining moment in history—it changed the world."
He noted Jesus' question of Martha: Do you believe?
"That is the question of all ages. That is the question for you and me tonight: Do you believe?," he said. "For in that question holds the impact of this defining moment of an event that changed eternity." 
It was one the followers of Jesus had to answer, too, he said, as they gathered, abandoned their occupations and committed themselves to spread this message that Jesus Christ was the Messiah of God, who died on a cross, returned to life and was seen by documented witnesses. 
"It's a simple formula for you tonight," Riley said. "Believe in Jesus, trust in his Word, receive his forgiveness and become a child of God in his name."
We can trust Jesus, Riley said, because he's alive.
"We believe in a risen Lord and the hope that we have is not some whim, dreary notion, that someday, somehow, everything will magically get better," he said. "It's gripped with confidence and assurance, based on the certainty that the God who stood above and created this world, created you and me, will deliver on his promise."
We can celebrate that event the changed the world, he said, one that brings hope and life.
"It brings joy because it brings purpose and a promise of eternity," he said. "I pray tonight that you would believe, accept and become his child. Let this be a defining moment."
Riley said his hope for every believer participating in the online meeting is that they would be a reflection of the hope that is found in a living God.
"That joy and the certainty of eternity and that our love for God would be so contagious that others might want to experience a living God," he said. "Do you believe?"
He led attendees who may not know Jesus in a simple prayer to accept Christ as Lord, and offered an email address to share that news and find support: prayer.request@usw.salvationarmy.org.  
Finally, Riley led the virtual congregation in singing the Easter hymn, "Christ the Lord is Risen Today," before junior soldier Riley Whipple (Long Beach Citadel Corps) gave a closing prayer and the choral benediction. 
---
Do Good:
While we're rightfully known for both, The Salvation Army is so much more than red kettles and thrift stores. So who are we? What do we do? Right this way for

Salvation Army 101.

You may think your day is too filled to the brim for

anything

more…but it's in his presence that you find rest. Where you are assured God is doing a beautiful work in you. Where you find a way to love—because he first loved you. Get inside the

Caring

Magazine Scripture Study Collection

and find a suite of free, printable Bible studies to guide you through topics from New Beginnings Through Forgiveness, to Understanding our Imago Dei or Life Hacks From David.