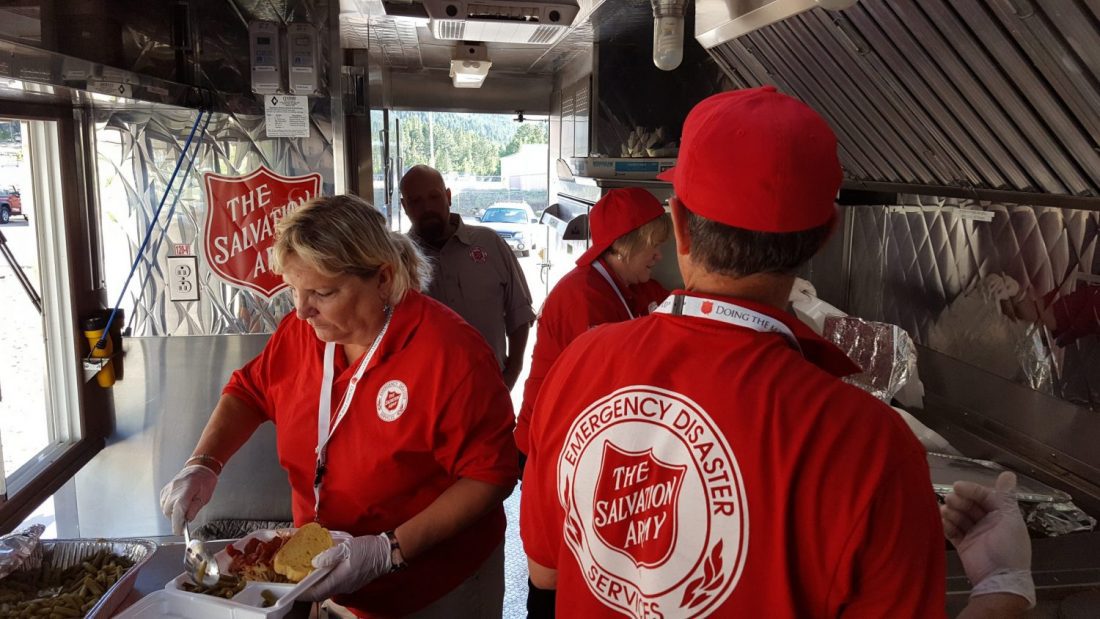 Salvation Army assists evacuees after Colorado wildfire
By Melissa McKewen –
More than a week after a raging wildfire burned some 600 acres and destroyed 12 structures near Cold Springs, Colo., The Salvation Army's Emergency Disaster Services remains on the scene to provide relief to evacuees still uprooted by the conflagration.
Currently, The Salvation Army is assessing the needs of disaster survivors in area and the Army's capacity to respond–both immediately and for the long term.  
While the fire burned from July 9 – 14, The Salvation Army ran all feeding operations at the two shelter locations. The divisional EDS team served more than 991 meals, 17,400 cold drinks, and 2,500 snacks.
"Due to the hot and dry weather, fires are burning literally all over the state of Colorado. Our Intermountain EDS teams have done remarkable work and are ready to serve should we be called upon again," said Lt. Colonel Daniel Starrett, Intermountain Divisional Commander. "Our corps and service extensions, volunteers and donors have risen to the occasion to help us meet the needs of the evacuees."