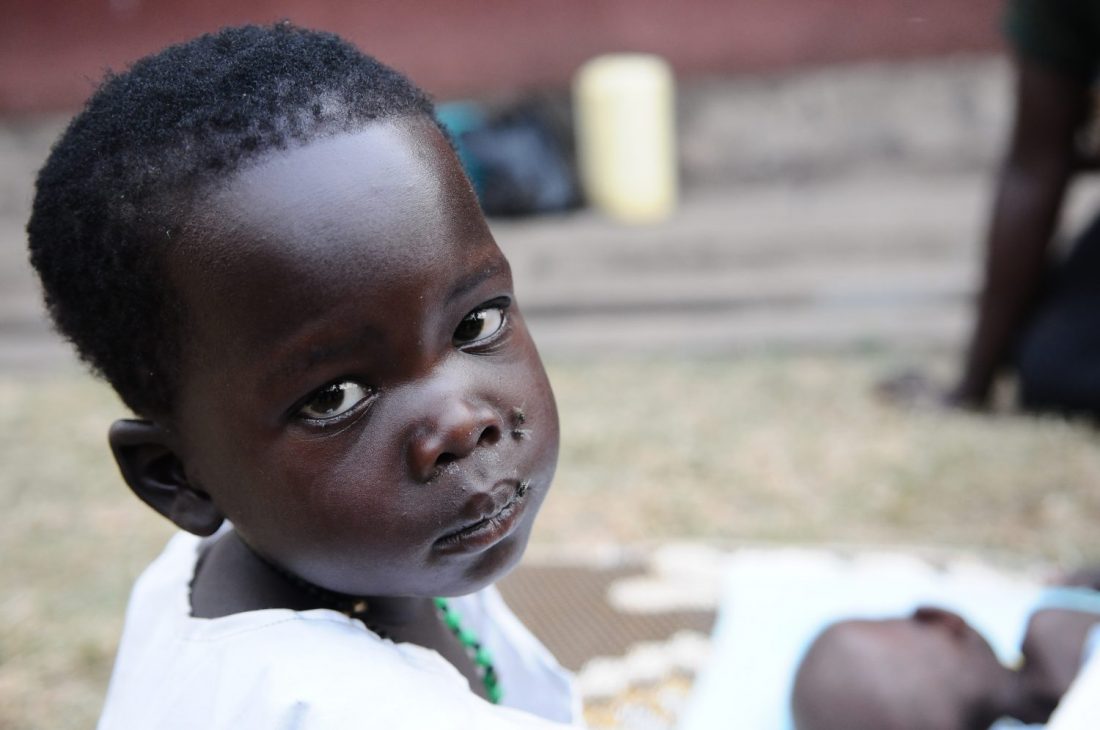 Preserving fruit and transforming lives
How World Harvest is creating an income generator for Somali refugees
A man living in Northern Uganda has a mango tree that produces a rich supply of fruit twice a year—his main source of income. He peels and slices the mangoes, soaks them in syrup for six hours, dries the mangoes and finally packages them for sale. Through this process, the man is not only able to provide for his family but also contribute toward the well-being of those from his neighboring country, Somalia.
Somalia and its people began a downward spiral in 2011 following a five-year drought that resulted in famine. Without a stable government and in the terrorizing presence of Al Shabab, one of Africa's most feared Islamic militant groups, the famine claimed up to an estimated 100,000 lives over six months alone, according to Jerry John Rawlings, Africa Union High Representative for Somalia and former President of Ghana.
According to Refugees International, 950,000 Somali refugees have fled to Kenya and other neighboring countries. These individuals walked hundreds of miles through unforgiving desert land, vulnerable to starvation and terrorist attacks, only to find themselves in overcrowded refugee camps crawling with diseases, including cholera.
In July 2011, a team from World Harvest—an international humanitarian relief and development, faith-based non-profit organization—came across the dire situation in Somalia. World Harvest works in disaster relief around the world, including the  earthquakes in Indonesia, Haiti and Japan, and built a plan to bring aid to the Somali refugees. It simultaneously worked with colleagues in Uganda who put a team of local doctors together and found locations near the border of Somalia to safely and effectively provide relief.
As one aspect of this relief, a way for refugees to generate income, World Harvest is teaching people to preserve and package fruit that can be sold as snacks throughout the year.
Assessing the crisis
By late October 2011, World Harvest USA traveled to Kenya, near the border of Somalia. They brought two truck loads of food and a team of doctors, and provided food and medical relief to nearly 2,000 people.
"The plight of these displaced people was unimaginable; they have traveled for weeks in the midst of parched wilderness when all their supplies ran out," said World Harvest Vice Chairman Rev. Daniel Hanafi. "Weakened and unable to go any further, they found this patch of land that had a small spring, and have stayed there for three months, where at least they have a little water. But without food relief, starvation is lurking just around the corner. With no sanitation or any services, human waste quickly takes its toll on the people, especially children, as dysentery and cholera spread."
Short-term relief was necessary, but it wasn't enough to reverse the situation in Somalia.
Beginning January 4, Hanafi spoke in cities in Uganda, Kenya and South Sudan, challenging Christian leaders and confronting the underlying issues. He asked them to let go of any bitterness and act with love and compassion.
While traveling, the World Harvest team also provided food to 7,500 people and medical treatment to 400 people along the Somali border, even sending one child to a hospital in Nairobi, Kenya, for kidney failure treatment.
Working for self-sufficiency
In Northern Uganda and South Sudan there is a bountiful mango harvest twice a year. So many mangoes emerge from the trees that rarely get eaten. By preserving the mangoes, World Harvest knew it could greatly increase annual income for people in the community, help people sustain themselves and enable them to become more involved in helping their Somali neighbors.
"I'm proud to work for a non-profit organization that puts a lot of effort in making lives better," said Budijono Untung, director of operations for World Harvest. "Our mission in Africa is not only to provide short-term solutions for Somali refugees but also to touch lives in the surrounding countries, Uganda and South Sudan."
World Harvest is currently sending dried mango samples to test the market and will provide equipment to more people living in South Sudan and Northern Uganda to make their own dried mango snacks.