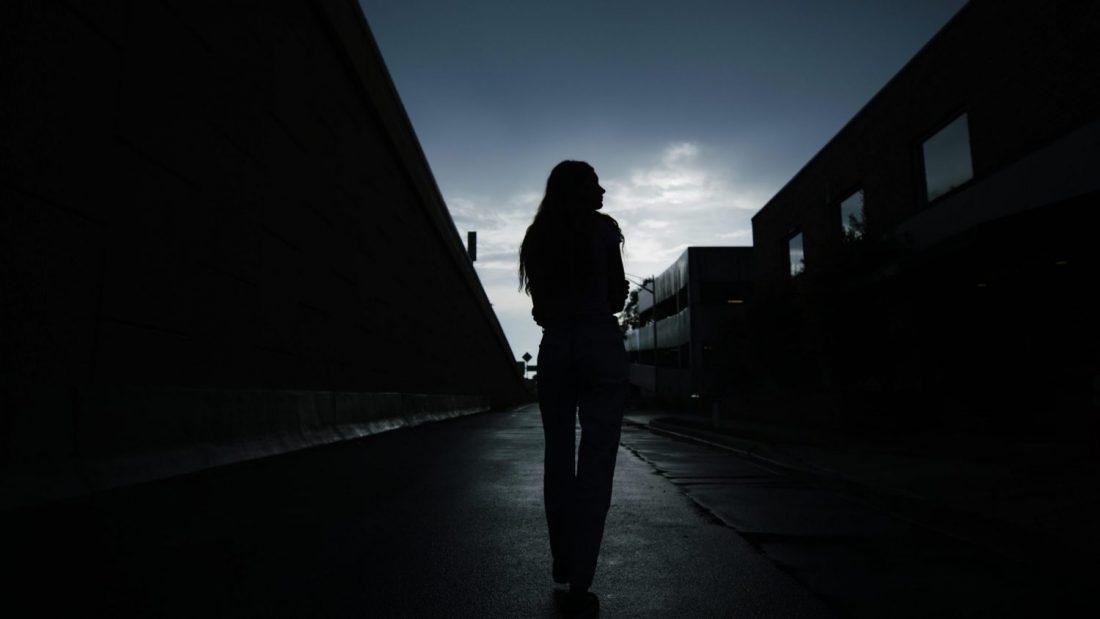 New international Salvation Army strategy to fight human trafficking focuses on collaboration
The Salvation Army co-founder Catherine Booth once said, "if we are to better the future, we must disturb the present." It's with that spirit that the Army's International Social Justice Commission (ISJC) launched the Fight for Freedom, a new International Modern Slavery and Human Trafficking (MSHT) Response Strategy.
Each day in September, resources, practical tools (such as the Global Toolbox and Fight for Freedom Basic Guidebook), as well as inspiring videos are being shared online and on social media channels in order to help mobilize the global Salvation Army to participate in the Fight for Freedom (#SAFightForFreedom). Resources are available in numerous languages as well as special reports and information on the impact of the COVID-19 pandemic on human trafficking.
While The Salvation Army has a long history of working in social justice since its inception in 1865, strengthening its response to modern slavery and human trafficking has become a global priority—and for good reason. It's estimated that more than 40 million men, women, and children are victims of modern slavery (including forced labor and forced marriage) on any given day, according to data from the Global Slavery Index. Seventy-one percent of those victims are women and girls.
That's why General Brian Peddle and Commissioner Rosalie Peddle, World President of Women's Ministries, worked alongside International MSHT Response Coordinator Priscilla Santos and New York-based Colonels Janet and Richard Munn, directors of The Salvation Army's ISJC, to bring this crisis to the forefront.
"A global problem requires a global response," Rosalie Peddle told Santos in a recent video interview, noting that the women's ministries are an important part of the new strategy. "The Bible calls us to justice…and we share in this unique calling to fight against this evil in our world."
Present in 131 countries and embedded in cities, villages, and even in remote areas around the world, The Salvation Army is indeed uniquely qualified to create, implement and ensure a strong and sustainable MSHT response.
"Modern slavery and human trafficking are often described as crimes hidden in plain sight," Santos said, and therefore awareness and collaboration are both needed to help battle this multifaceted crime. Each Salvation Army corps is a resource because of the reach in communities.
"One of the most significant challenges to fighting human trafficking is the perception that one organization can do it alone," she said, noting it's the first time a coordinated global effort has been solidified. But she emphasized that the grass-roots level work will be critical for the strategy's success.  
"[Human trafficking] is all around us, but unless we are educated on red flags and what to look for, it's easy to miss," she explained. "From the girl forced into selling herself at a hotel next to your favorite restaurant, to the man discovered in that very restaurant kitchen, stripped of his passport and humanity, human trafficking presents itself differently in each context."
Prayer, especially on the Annual Day of Prayer on Sept. 27, provides a powerful foundation in the MSHT response—and the goal is to strengthen the Army's response around seven action areas as part of the Freedom Action Network: Prayer, Prevention, Protection, Partnerships, Participation, Policy, Prosecution and Proof.
The Fight for Freedom will work toward four outcomes: first, an international and zonal system of coordination to respond to MSHT; second, that Salvation Army personnel are aware of and recognize signs of MSHT and have a basic understanding of the needs of survivors; third, the internal capacity to practically address MSHT as it presents itself in the local context; and fourth, a seamless global network between territories, commands, regions, contact people and practitioners based in communities of practice, which are coordinated zonally and internationally.
As Santos said, every Salvation Army officer, soldier, employee, volunteer and friend has a role to play in responding to modern slavery and human trafficking. "This work is challenging and requires a collaborative approach on all levels," she said. "As we work toward shalom and freedom, we must do so in relationship with God, other partners and our community while centering the voices of those we are fighting to serve."
---
Do Good:
Find more about The Salvation Army's

Fight for Freedom

response strategy. 

See

how you can get involved

in the Fight for Good with The Salvation Army.

Did you know The Salvation Army served more than 23 million Americans last year fighting hunger, homelessness, substance abuse and more—all in a fight for good? Where can you help?

Take our quiz

to find your cause and learn how you can join in today.