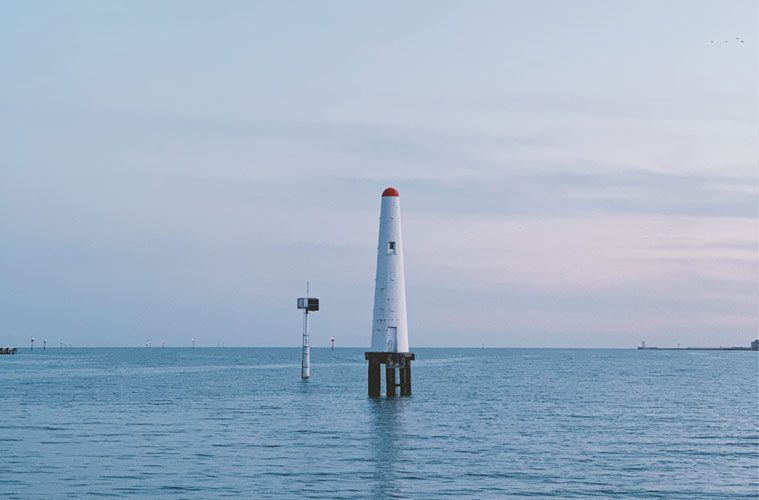 Making Christ's name known: Part Five
A Scripture study from Caring, part five of five. 
Read part four here.
Part 5: He is Redeemer 
Behind the scenes
Read what Scripture says in John 21:1-19. 
Beyond the surface
In this passage, Jesus launches into a ministry of regathering his dispersed disciples. Peter returned to the Sea of Galilee to resume his occupation as a fisherman, and Christ pursued him. Jesus once again uses a miraculous catch of fish to catch Peter's attention. The purpose for this miraculous bounty of fish was for Jesus to reveal himself to them (John 21:7). 
After pulling in the fish, Jesus invites the disciples to sit with him over a meal. In his hospitality and in his presence, Jesus reinstates Peter by his threefold question: "Do you love me?" Following Peter's response, Christ, our shepherd, commands Peter to tend to his sheep.
What are the expectations? It's summarized by the question from Jesus to Peter. Jesus longs for passion, commitment and love for him. In one sitting, Peter moves from the one who denied Jesus to the one who had been restored by his redeemer. 
For context
Jesus takes on the role as the meal host by blessing the meal and breaking the bread in John 21:13. In biblical context, meals had a significant function. Christ himself used meals as special occasions to provide divine revelation about himself and his salvation. Meals were also used as occasions for fellowship and were often religious. At times people would come together over a meal to seal covenants.
 During this meal, Christ invites the disciples into a significant and sacred space of reconciliation, renewal and fellowship with him.
Think about it
Prior to this, Peter knew Jesus as "Lord" (Luke 5:8). He also called him, "Messiah, son of the living God" (Matt. 16:16). Prior to Jesus' arrest, Peter was overly confident. He firmly believed he would never deny Jesus. However, after denying Jesus three times, the scriptures convey that he went out and wept bitterly (Luke 22:62).
He failed; he departed; he left Jerusalem. Christ had risen from the dead, but Peter was still the one who failed him by denying him three times. He knew this.
Why had Christ returned to Peter? 
He came to reveal a new name to Peter. He came to be his redeemer and to restore him back into fellowship with him. While Peter had failed, Christ was not finished with him.
It's significant to understand the biblical concept of "redeemer." The Hebrew word used often in the Old Testament for redeemer is ga'al. This word describes how God is the "redeemer" of his people, especially used in the book of Isaiah. 
In this passage, Christ is the redeemer, the one who restores Peter, and he himself paid for Peter's sins by his own death on the cross. Now, Jesus not only redeemed Peter from his sin, but he brought him back and restored him to his calling, mission and purpose. 
Between the lines
One of the key lessons from this account is how Christ not only had redeemed, forgave and restored Peter, but also, Peter had a renewed sense of humility. When Peter thought he was standing firmly, he was humbled.
He was transformed by this encounter. He walked with Christ with a renewed sense of humility, and within a renewed sense of forgiveness. He now was in touch with his own brokenness and failures. In the book, "The Emotionally Healthy Church," Peter Scazzero writes, "the extent to which I am in touch with my lostness and brokenness is the extent to which I grasp the glory of the gospel and am able to revel in the Father's love." Peter had a renewed sense and grasp on the love of God for him through Christ.
Brokenness and love for Christ precede the shepherd's call.
Secondly, we shouldn't underestimate the importance of the presence of Christ. Communing in Christ's presence enables us to know Christ, receive his mercy, find forgiveness and understand God's call on our lives. 
Finally, it wasn't necessary for Peter to tell Jesus about his failure, for Christ already knew. Christ still pursued Peter and chose him. Peter was hard on himself for denying Jesus, but he chose the acceptance of Christ. May our failures motivate us to try again. 
As we sit in Christ's presence, he wants to be known to us as our redeemer, healer and restorer. 
Christ desires your wholehearted and unwavering devotion, and this will be his method for effective ministry within your calling. 
When is the last time you allowed yourself to sit in the presence of Christ in solitude and fellowship with Him?

When was the last time you allowed Christ's words to speak to your failures?

When was the last time you said, "I love you Lord"?

Can you hear his call on your life today?
Sign up for the Do Good Digest, our weekly newsletter, and stay tuned next week for a new study of Scripture. 
---
Do Good: