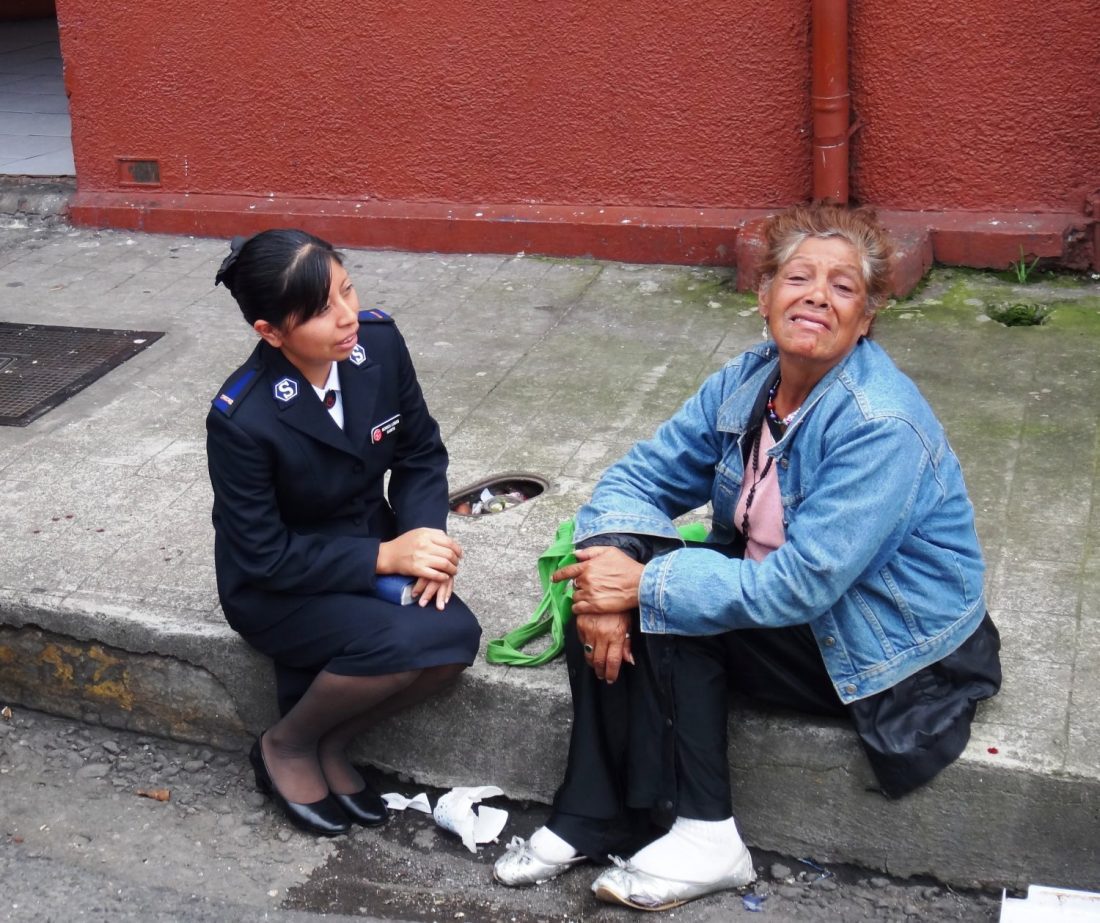 Image to awareness
Costa Rica social media campaign highlights 'the forgotten.'  
Speak up for those who cannot speak for themselves, for the rights of all who are destitute. Speak up and judge fairly; defend the rights of the poor and needy (Prov. 31:8-9).
The Salvation Army Costa Rica Division is running a campaign to give people in need ("the forgotten") a voice in social media.
Working with JWT Company, an international marketing communications brand with more than 200 offices in over 90 countries, the Army is taking pictures of the "other" Costa Rica—one that many choose to ignore or don't know exists at all.
The images are uploaded to Instagram and replicated into Twitter and Facebook, in hopes of raising awareness that "the forgotten" need much more than a coin to get their life back together––they need understanding.
The campaign aims to reach people between 16 to 26 years old who relate mostly via cell phones, are entering or leaving university and who are new to their career.
Social media has united people but has also created a bubble where we unwillingly exclude people in need. Most of the daily updates are about food, joy, beach trips, dining, and outings of friends. With this campaign, The Salvation Army wants to give "the forgotten" a place in social media to show their reality, thus making the community more aware of need and willing to support them through Army programs.
I am the result of direct intervention of The Salvation Army. My father entered the Adult Rehabilitation Center in Costa Rica and my family received support more than 30 years ago.
The Lord has been good to us; none of my brothers and sisters drink nor smoke and we are all responsible with our families. Without the help of the Army, the story of these five children could have been very different and even tragic. That is why I believe in this project—it will save the life of a whole family, not just one person. My family is  proof of it.
The Salvation Army invites you to follow the "forgotten" campaign and support it.