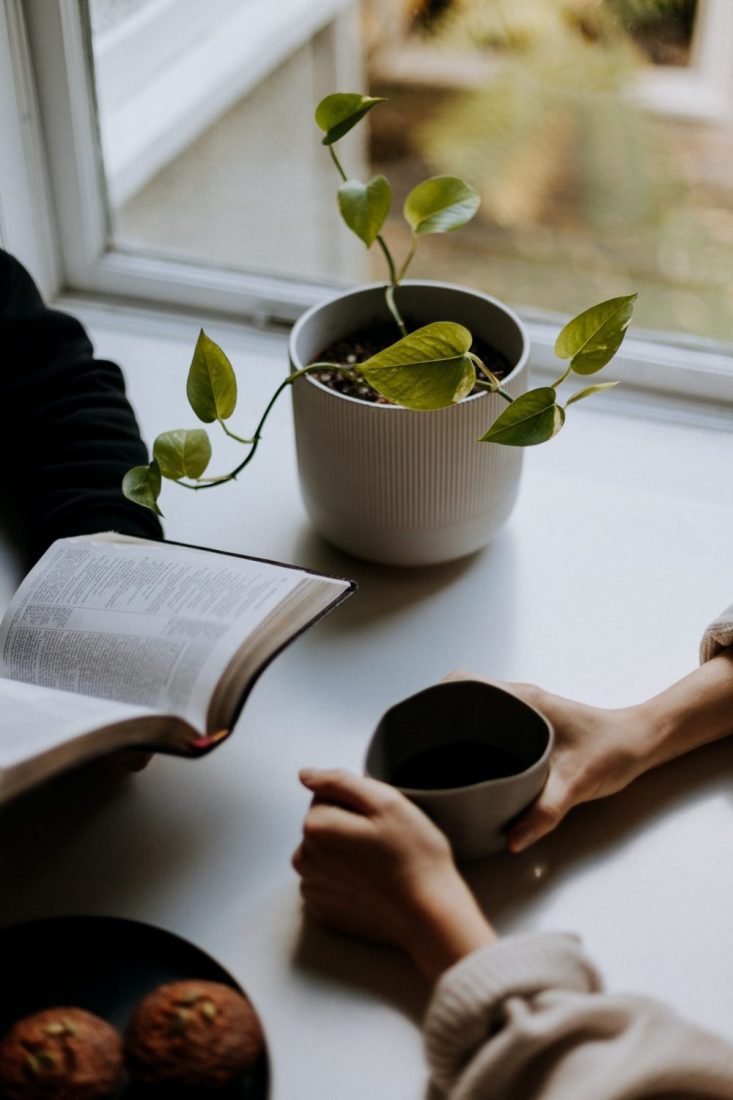 How to renew your understanding of prayer
I grew up and came of age in prayer circles, particularly prayer circles with women. In living rooms and the basements of churches, the women of my life—from church mothers to brand-new babies yawning in footie sleepers to earnest youth group leaders—would gather to pray together. We prayed so differently—there was the lady who prayed exclusively with words from Scripture, one who prayed like she was preaching, one who told everyone off in her prayers, another who cried throughout. We spoke in tongues and in silence; we read prayers from other people and made up our own. Sometimes we simply sat together, in the quiet, hands open and waiting like Quakers for the Spirit to move in or through one of us. We prayed for the world, for justice, for the poor, for our nation, and for each other, but we also learned to just sit with Jesus together.
I miss those prayer circles. I miss the feeling of being encircled in homemade prayer with others. Given the nature of my work as both a writer and in co-leading the Evolving Faith community, I hear from people all the time that they don't know how to pray anymore, that they miss prayer, or that perhaps they, too, need to reimagine prayer.
Often when we find ourselves at a crossroad in our faith, rethinking everything from church to Scripture to family to art to politics to science to prayer, we think we have only two options: double down or burn it down. So when it comes to prayer, we might mistakenly believe that if we can't pray the way we used to or the way we were taught, somehow that means we can't or don't pray anymore, period.
Many of us were introduced to prayer in one particular way, largely depending on our culture, our religion, our faith tradition, our family. And many of us have lost those old pathways of prayer. There are many reasons for this: perhaps the tradition we inherited was never one we felt comfortable with; perhaps the prayer warrior who once took us under their wing somewhere along the way lost our trust, or any number of good and valid reasons. This can leave us in a disorienting season emptied of prayer, longing for prayer, yet not knowing how to begin again. Sometimes when we lose prayer, it can be for the best: now that we no longer pray as we were taught, we are finally able to pray in both old and new words and silences.
Frankly, I love to pray, and I think the prayers of people like us—however we show up to these pages—matter. Not in spite of Scripture but because of it. Not in spite of Church but because of her. Not in spite of our questions and doubts but because of them. Not in spite of our grief and our longing, our yearning for justice and our anger, but because of them.
If there is one thing I know about navigating an evolving faith, both through my firsthand experiences and through shepherding many others in this path of wilderness formation, it is this: the work of reclaiming and reimagining is good, hard, holy work.
And it's worthwhile.
There is room for your whole self in prayer. You can bring your whole body to this altar, this place where you meet with God with words or with wordless knowing. You don't need to pretend you aren't angry, that you aren't cynical or afraid, that you aren't feeling a bit hopeless or uncomfortable or envious or tired. That's how a lot of the Psalms came to be, after all. I believe that Scripture gives us a more fulsome and complete view of prayer than we were perhaps taught and so I wanted this book to show all of them.
My hope is that you will have your understanding of prayer expanded, lit up, renewed.
May you feel at your darkest hour, when you are tired, that God is holding you tight. May you find a new rhythm of prayer that makes you sway, makes you kneel, makes you dance. May you be blessed with discomfort, wonder and curiosity about the Story with which we all continue to wrestle. May you be quieted by this love, may your striving and hustling pause for a moment so you can know Love is with you; Love is mighty to save; Love is your home.May you experience the surprising, open-door, generous, invitational, creative, disruptive, welcoming Love of God and may you leave these pages filled with unexpected hope.
Excerpted from "A Rhythm of Prayer: A Collection of Meditations for Renewal," edited by Sarah Bessey, copyright © 2020 by Sarah Bessey. Used by permission of Convergent Books, an imprint of Random House, a division of Penguin Random House LLC. No part of this excerpt may be reproduced or reprinted without permission in writing from the publisher.
---
Do Good: