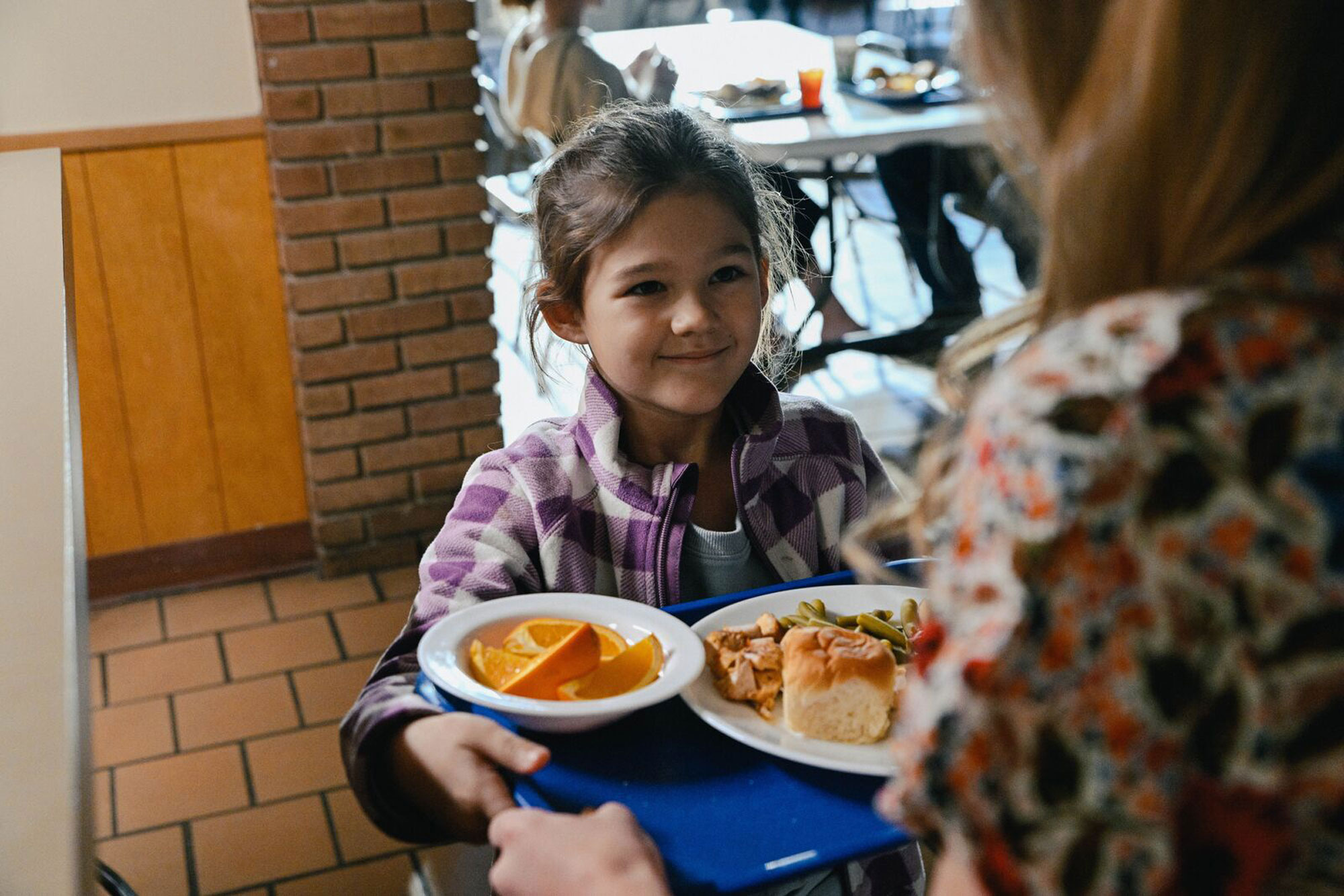 How to Do Good on Giving Tuesday
Giving Tuesday is a worldwide phenomenon that can have a wonderful and positive impact. Are you ready to play your part in it?
Let's explore how Giving Tuesday changes the world and what you can do to participate.
What is Giving Tuesday?
Giving Tuesday is a day of celebration, as well as a movement. First created back in 2012, this global event is all about embracing radical kindness, generosity and goodness one act of love at a time.
On Giving Tuesday, we all come together to create a better and more compassionate world. Through simple acts, helpful donations and the power of love, we all lift each other up and show how much we truly care.
When is Giving Tuesday?
The official day for Giving Tuesday is Nov. 28, but this is actually just the start. The movement itself is ongoing, and the non-profit that has led the charge on Giving Tuesday encourages each of us to follow these principles every Tuesday—and every other day, too!
What is the Goal of Giving Tuesday?
The primary goal of Giving Tuesday is to join in on the movement through discussions and actions centered around generosity and goodness to improve our world. On Nov. 28, on Tuesdays, and on other days, we are all encouraged to empower our communities and support those around us as well. Every act of generosity and contribution is a drop in the bucket of a more compassionate and connected humanity.
You've probably seen the red kettles and thrift stores, and while we're rightfully well known for both…The Salvation Army is so much more than red kettles and thrift stores. So who are we? What do we do? Where? Right this way for Salvation Army 101.
Actions You Can Use to Do Good on Giving Tuesday
Here is a list of ways to get started on GivingTuesday…
Do More Good
The main focus during Giving Tuesday is to give through actions. When you do good things for those around you, you support that powerful sense of community. Every good and giving action that you embrace is perfect for improving your community and the people within it.
On this day, we are all encouraged to look for opportunities to give and do good. Whether it is handing a stranger a working pen because they ran out or taking home a shelter animal in need of a home, your good actions can have great results.
When asked, 80 percent of people reported believing that we all have a responsibility to help others.
Be More Generous
Generosity is at the very center of this movement, and we are all encouraged to embrace a more generous spirit. There are many ways we can be more generous—with our time, our money and our support. On Giving Tuesday, every single one of us is encouraged to be as generous as we can.
When you are trying to be more generous, remember that these acts of generosity should not come at the expense of yourself. Do not give more time when you are already overbooked and do not give away more money or items than you can reasonably part with.
Your generous contributions may look different than others, but they can be just as powerful.
Lend a Helping Hand
Few acts are more generous than the act of lending a helping hand when those around you need one. From babysitting one night so your relatives can have a much-needed date night to volunteering to assist with yard work, work around the house, or even necessary home tasks, like painting a nursery—helping matters.
Lending a helping hand is an action that should always be influenced by what other people need. Take time to support others the best you can by offering them help with something that they need.
Most Americans report doing an average of five good deeds a month. How can we elevate that number?
Donate to Your Community
One exceptional way to be more generous is to donate to your community if you can. From funding community gardens to donating to local homeless shelters, use your money in a way that offers much-needed support to those around you. Even the smallest donations can make a life-saving difference, especially when you are donating to those who have needs that are not being met.
Choose Kind Words
Although being generous is often associated with actions and donations, it can also be shown through kind words. When you choose kind words, you are being generous with the goodness that you put out into the world.
When celebrating Giving Tuesday, it helps to center all that you do around kindness and making others feel better. Bring more love and spirit to the lives of those around you by choosing your words with care and being more kind.
Most of us speak between 6,000 and 16,000 words a day. How can you make every word count?
Build a Better World
In every sense, Giving Tuesday celebrates small actions and donations to have a large impact. At the center of these actions is one clear goal—to build a better world through caring, compassion and generosity.
To really celebrate the spirit of this movement, focus on building a better world, and take actions to support that goal.
Are you best suited to Do Good in disaster relief? Mental health? Social justice? Take our What's Your Cause quiz and discover where you can make the biggest impact today.
Support Good Causes
Goodness comes in many forms, and there are so many special ways that we can all create a better world through donations and actions. Supporting good causes and putting your resources into these causes can be a truly powerful way to join in on this movement.
Take time to reflect on causes that are important to you and what they have to offer. Figure out what you can do to support these causes. Volunteering time? Making donations?
Find out how you can support them and the people within them. If you're looking to learn more about causes and ways to support them, explore the resources available with The Salvation Army.
Lift Up the World on Giving Tuesday—and Every Tuesday!
Whether you give in your local neighborhood or partner with a giving organization, like The Salvation Army, your contributions matter. As we celebrate Giving Tuesday, remember to take time to give more and do more. Your support helps, and your contributions can change the world.
To learn more about ways to give, explore our resources at Caring Magazine, where we believe that being a nice human always has a place in your day.
---
DO GOOD:
Join us this season to center your heart—and your children's hearts—on the meaning of the season, the gift of love, given and received at Christmas. Simply sign up with your email to receive the free downloadable PDF right in your inbox today.