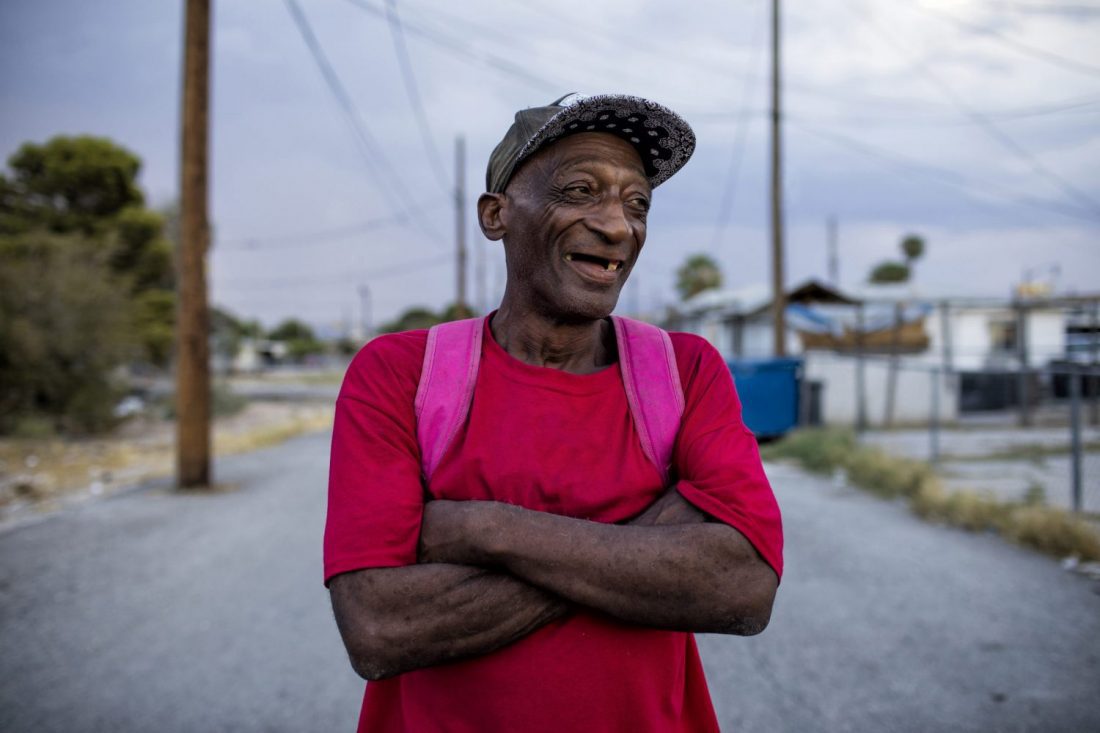 Homeless to work program brings healing through employment
The program has secured full-time employment for 44 people since launching in 2018.
When The Salvation Army launched its Homeless to Work Program in Moreno Valley, California, in 2018, it was initially only funded for one year. Now, two years later, it is still going strong—44 individuals have completed the program and secured full-time employment since its inception. 
"[It's been a] raging success. We are so proud, said Captain David Cain, Salvation Army Riverside Corps Officer. "It's one of our greatest joys." 
Originally operated by The Salvation Army Moreno Valley Corps before it merged with the Riverside Corps, The Homeless to Work Program is a partnership between The Salvation Army and the city of Moreno Valley. Through it, homeless individuals are hired by the Riverside Corps to work in temporary 90-day city beautification jobs, including weed abatement and trash pickup. 
"The city of Moreno Valley gives us a map and we follow that map and we clean up different areas within that map with our Homeless to Work crew," Cain said. "We leave that trash on the side of the road, and the city comes by and picks up those bags of trash and weeds. We have a pretty good working relationship there."
Workers are recruited by Homeless to Work Program Coordinator Vince Fredborg who conducts outreach in Moreno Valley's streets and homeless encampments. Once an individual is on board and agrees to join the program, he helps them get all the paperwork they need for an I-9 form to be able to legally work. He drives them to whatever agency they need to get copies of social security cards, birth certificates, and more needed for the hiring process.
"Most people that come to me want to change," Fredborg said. "They're just stuck."
Once they've collected everything, Fredborg will take prospective employees to the Riverside Corps to fill out a job application and complete an interview process. They are then hired for the program.  
"The entire purpose is to prepare them for the workforce," Cain said.
Throughout the program, participants go through a strength-based case management monitoring process.
"We address some of their greatest barriers, we talk about goals, and we work with them to get to a place to where they want to be," Cain said. "That has proven to be a very powerful time because it's a very relational time. It's a time where we just get to know them…and we get to hear their heart. It's a time of ministry where we pray with individuals. We hear the things that are nagging at their anxieties and we get to begin to carry their burdens with them." 
Upon completion of the 90 days, The Salvation Army works with designated employers, including Waste Management, to connect participants to permanent full-time employment. The corps' Advisory Board also works continuously to secure more partner employers for the program. 
Cain highlighted how program graduates who have gone on to full-time jobs are thriving. 
"Many of them have even located housing and continue to be stable, and attend the Riverside Corps as their home church," he said. 
As a result of the program's success, the city of Moreno Valley asked The Salvation Army to spearhead a new endeavor—the Homeless Assistance Program. This entails having a Salvation Army caseworker conduct outreach at homeless encampments in the city to individuals who aren't ready to work and need access to help and resources. 
"We're kind of a conduit between different resources and the individuals on the streets," Cain said. 
Additionally, the Riverside Corps will be starting a Homeless to Work Program in Riverside in February 2021. 
"Because we believe so much in this program and we've seen it work in some incredible ways…[we're] working towards a sister program in the neighboring city," Cain said. 
Both Fredborg and Cain stressed the need for programs like Homeless to Work, focused on employment—rather than housing. 
"Most people want to have a work ethic. They want to go to work," Fredborg said. "[This is a] small program, but it's working." 
Cain said that it works because it's a long-term sustainable model. 
"Rather than making housing the goal, we make employment the goal. In that, it creates sustainability for the individual," Cain said. "The Salvation Army also offers rapid rehousing. We can help someone once they've identified employment and they're ready with a sustainable income. We can help them to identify housing."  
But one of the most impactful outcomes Cain has seen in the program is the relationships built among team members. 
"Many of the folks we work with are just very lonely. They feel very forgotten about," Cain said. "They really find a new network of friendship through The Salvation Army. We have this organic relational connection with people that is long term and sustaining. That's really transformational."  
---
Do Good:
Visit

westernusa.salvationarmy.org

to find The Salvation Army nearest you.

Give to support

the fight for good in your community.

Did you know The Salvation Army served more than 23 million Americans last year fighting hunger, homelessness, substance abuse and more—all in a fight for good? Where can you help? Take our free quiz to find

What's Your Cause

and how you can join in today.