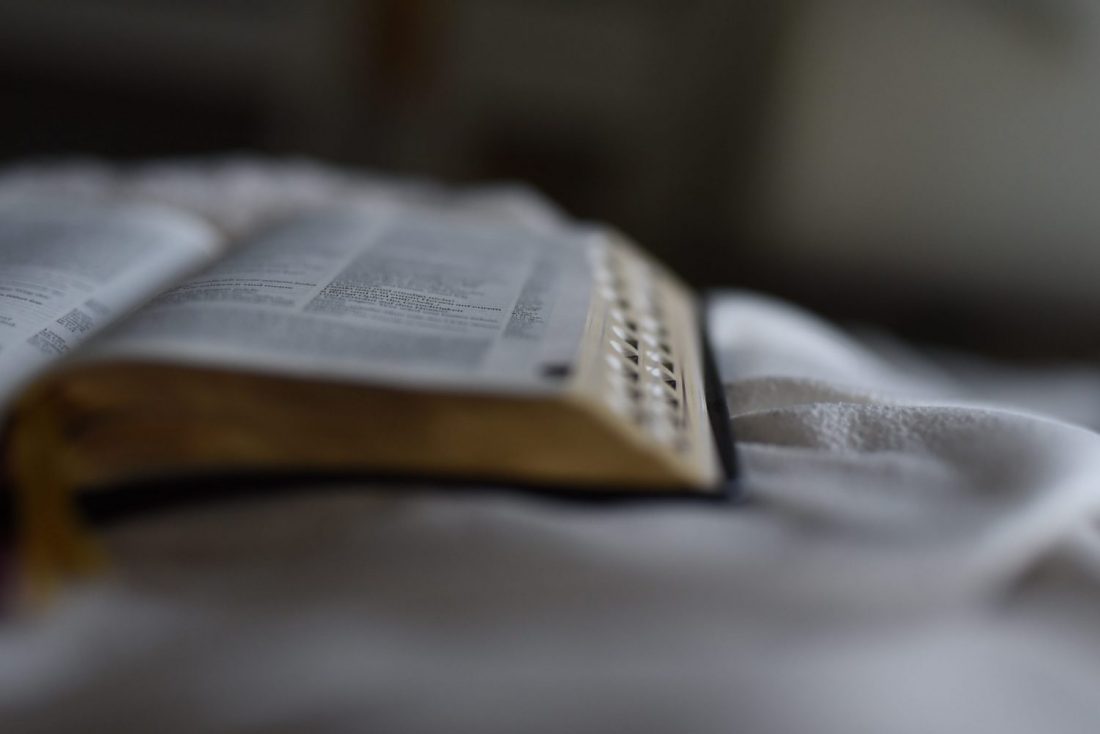 His Provision: From troubles to trusting
By Sheryl Tollerud, Lt. Colonel–
Although we are living in unusual times, I am encouraged by and proud of the ministry and services The Salvation Army provides throughout the Western Territory. The Army has been at the forefront, bringing a calming presence, practical assistance and an encouraging word of hope. I love the phrase, "Hope is Greater than Fear." This is the powerful, life-giving ministry we have the privilege to share.
It's also good to know we are not alone, that we are not the only ones facing the busyness of a world desperate for that hope and for help. We can support one another with practical resources, ideas, prayer and spiritual support. And, truly, God is not only aware, but he cares—and is able!
You may remember the book, "You'll Get Through This," by Max Lucado. He writes: "You'll get through this. It won't be painless. It won't be quick. But God will use this mess for good. In the meantime, don't be foolish or naïve. But don't despair either. With God's help you will get through this." 
That phrase, repeated over and over, includes this important key: "With God's help." If you're like me, you find it easy to focus on the problems instead of the possibilities. We need the reminder that we know where our help comes from: "Our help comes from the Lord, the maker of heaven and earth." 
Recently, I was reading Psalm 20 and found it to be a great blessing and reminder that God not only guides, he provides and abides: 
May the LORD answer you when you are in distress; may the name of the God of Jacob protect you. May he send you help from the sanctuary and grant you support from Zion. May he remember all your sacrifices and accept your burnt offerings. May he give you the desire of your heart and make all your plans succeed. May we shout for joy over your victory and lift up our banners in the name of our God. May the LORD grant all your requests (Ps. 20: 1-5). 
Here are some strong truths from this passage to guide our thinking, our hearts and our faith:
God answers us in our distress

. He hears, he cares, he "answers from his holy heaven."
List all the ways God has answered prayers.

My list is long and includes when I needed courage, forgiveness, his presence, power, peace, healing, help, direction, determination, patience, faith, calmness, and answers for those I love. The Lord has answered many times, even before I prayed a word or when I couldn't find words to pray. It leaves no doubt that God loves me, and you, and is molding us to be like Jesus.
What blocks us from hearing and seeing his answers?

Sometimes I am focusing on myself and am selfish. I forget to trust, am distracted by "many things"; and sometimes I simply don't understand. At times I don't wait for God's ways, timing and his will. I'm scared, small in my faith, tired, and I see the "giants" instead of the "stones." We need God's eyes to even see the possibility of answered prayer.
To build our faith at such times we need to:

Pray and look to his promises, seek support from others, ask for help, count our blessings, remember God's faithfulness in the past, and especially, to consider God's nature—he is not cynical or a trickster. God does not withhold any good thing. It is his nature to give, bless, help and be good, kind, merciful, loving and wise. I—we—need to wait with anticipation and joy, or in quietness and trust. Keep asking, keep listening, keep close, and fill our minds with his word and his truth.
Let me remind you today that "You'll get through this." You will—with God's help! You may be overwhelmed by the giants around you and need five stones to put in your bag. Here they are: God's promises, provision, power, presence and peace. The rest of Psalm 20 tells us:
Now this I know: The LORD gives victory to his anointed. He answers him from his heavenly sanctuary with the victorious power of his right hand. Some trust in chariots and some in horses, but we trust in the name of the LORD our God. They are brought to their knees and fall, but we rise up and stand firm. LORD, give victory to each one of us! Answer us when we call! (Ps. 20:6-9).
Heavenly Father, I release to you the burdens I have been carrying, burdens you never intended for me to carry. I cast all my cares upon you—all my worries, all my fears. You have told me to not be anxious about anything, but rather to bring everything to you in prayer with thankfulness.
Father, calm my restless spirit, quiet my anxious heart, still my troubling thoughts with the assurance that you are in control. I let go of my grip upon the things I have been hanging onto. With opened hands I come to you. I release to your will all that I am trying to manipulate; I release to your authority all that I am trying to control; I release to your timing all that I have been striving to make happen. 
I thank you for your promise to sustain me, preserve me, and guard all that I have entrusted to your keeping. Protect my heart and mind with your peace, the peace that passes all understanding. Father, may your will be done in my life, in your time and in your way.
In Jesus' name, amen.
---
Do Good:
Pick a Scripture study to follow this week and read one part each day for the next four days. On the fifth day, send it to someone you think would also benefit from it.
See how you can get involved in the Fight for Good at westernusa.salvationarmy.org.
Did you know The Salvation Army served more than 23 million Americans last year fighting hunger, homelessness, substance abuse and more—all in a fight for good? Where can you help? Take our quiz to find your cause and learn how you can join in today.