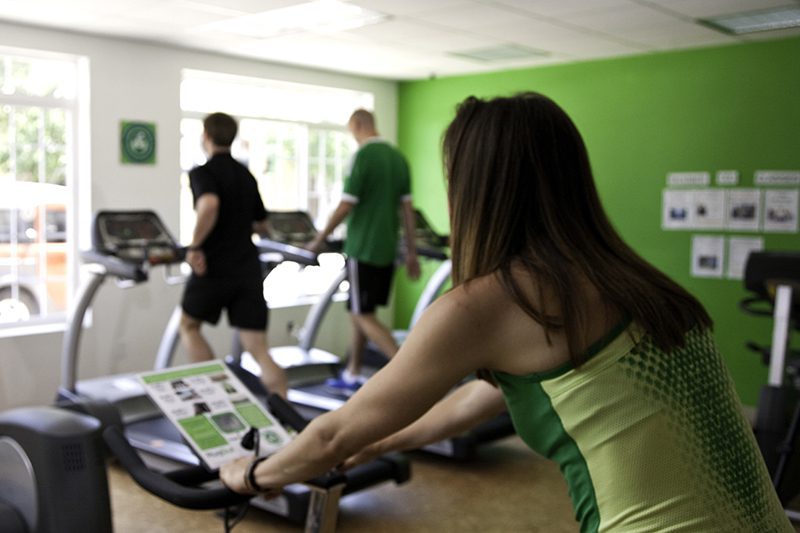 Ride a bike, power the grid
"There's no reason why when you exercise, whether you're a kid or an adult, you shouldn't be making electricity." – Adam Boesel
DO GOOD
– Visit 
schoolfoundations.org

/list-foundations
 to find out about local grant opportunities to fund your school's green read-and-ride program.
–  Start or donate to a crowdfunding campaign to raise funds and awareness for movement-based learning programs that can teach sustainability and STEM skills to students while countering the obesity epidemic.
–  Start your own green microgym or eco-fitness movement with tips from Boesel at thegreenmicro
gym.com.
–  Encourage your workplace to adopt greener fitness equipment in its gyms or to promote bike-to-work programs.
Eco-fitness invites everyone to gear up for a more sustainable future.
'What if the care-free act of riding a bicycle could become much more impactful, just by making a few modifications? Adam Boesel, a personal trainer and inventor-entrepreneur, thinks his energy-producing bicycles can do just that.
Boesel's foray into "eco-fitness"—the idea that people can create electricity while they exercise—led him to design the first spin bike retrofit tied to the power grid by simply plugging "out" into a normal wall outlet. He launched what is, by some accounts, the first "green gym" in his native city of Portland, Oregon, in 2008. Other similarly-minded gyms have since sprouted in cities such as Phoenix; Sacramento and Santa Barbara, California.
"The pace of the movement has been slow, but the interest has ramped up," he said.
How does a green gym work? When gym members use the cardio equipment to exercise, the energy expended powers electricity back into the building. SportsArt, a manufacturer of the innovative cardio machines based in Mukilteo, Washington, has provided bikes and treadmills to Boesel's gyms and to hotels and schools, such as the California Institute of Technology in Pasadena.
"The culture of the green microgym is to save energy in any way possible," Boesel said. "Members control the lighting, the fans, the TVs. They're only in use when they're being used as opposed to being left on all the time."
When Boesel received a call from the Mayor's Office in New York City looking for advice to help people without electricity for long periods of time following the devastation of Hurricane Sandy in 2012, he realized his mission could have much more impact than he originally envisioned with his green gyms.
He sold his gyms in 2014 and shifted gears into an entirely new market to spread the message of the power of the human body to solve obesity and sustainability issues. Boesel finished developing the first prototype for his UpCycle Ecocharger bike stand and sold it to a high school teacher in Portland. It's a simple way to turn almost any bicycle into a pedal generator by swapping out the back wheel and putting it up on a stand—a minor tweak that can make a big difference with the right application.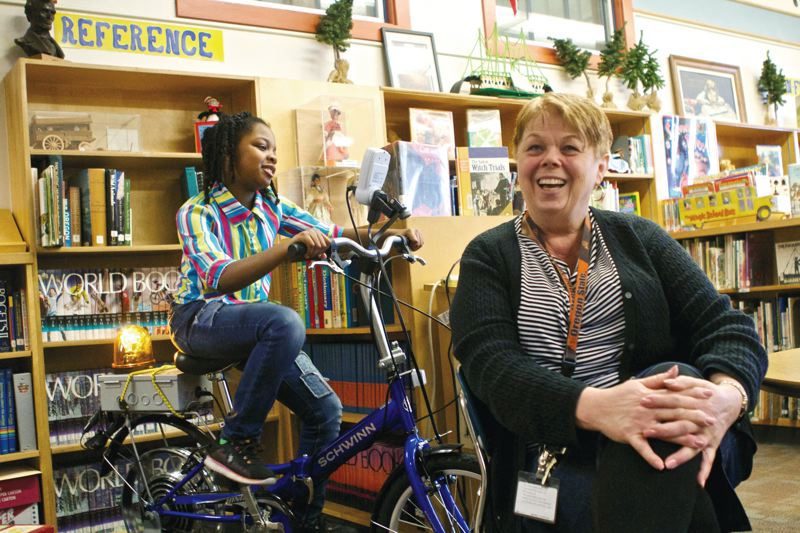 A former schoolteacher himself, Boesel has pivoted almost exclusively into the education realm to explore how a simple daily bike ride can positively impact the lives of students. And with good merit.
Research supports the connection between movement and learning, according to Dr. Eric Jensen, an educator and researcher who has authored more than 30 books on the topic of brain-based learning. "Evidence from imaging sources, anatomical studies, and clinical data shows that moderate exercise enhances cognitive processing," he writes. "It also increases the number of brain cells. And as a bonus, it can reduce childhood obesity."
Jensen added that more resources should be allocated to take advantage of the scientifically proven benefits of movement-based learning in a variety of classroom settings, from special education to science labs to physical education.
But Boesel wanted to take that concept to the next level by making the concept of "read-and-ride" sustainable through his Green Microcycle bicycles. He said they're the world's first electric bikes that can also be used as pedal power generators.
He sold his first set of 26 bikes to Avoca Elementary School in Michigan in June 2016. Funded by a local grant organization, and supported by two local physicians, the idea was to help students get exercise and learn at the same time, all while making electricity. "I can see many ways math and science will tie into the read-and-ride bikes," Corey Reid, a fourth grade teacher at Avoca Elementary, told EBW-TV News.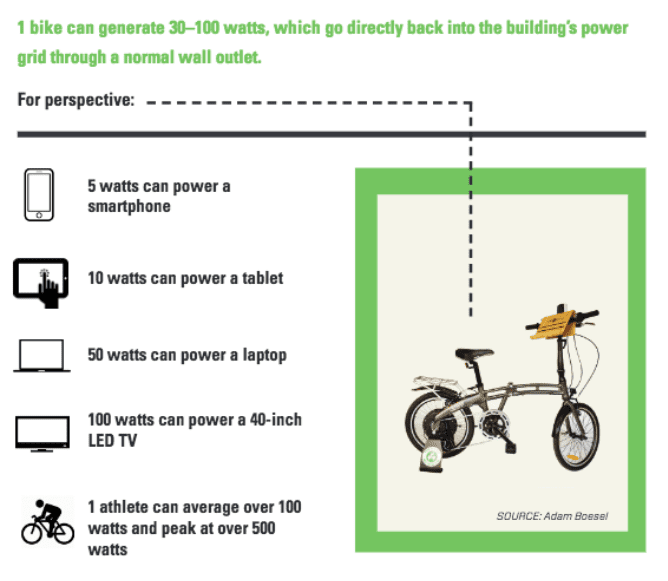 Dr. Kelly Sanders, an assistant professor at University of Southern California's Viterbi School of Engineering, agreed.
"Since the majority of our power plants actually use mechanical energy through spinning turbines to create electricity, the bikes are a nice learning tool to demonstrate this," she said.
In fact, given the added bonus of experiential STEM (science, technology, engineering and mathematics) education provided by the bikes, funding for what Boesel calls the "green read and ride" program can come from unlikely sources. An elementary school in Portland funded its entire $3,600 Donors Choose campaign online in just two days, for example. He recommends educators start with their Local Education Foundation (LEF) to find out if grants are available, and to talk with school principals to find out if funds have already been set aside for a sustainability, special education or STEM programming.
No matter what the funding source is, Boesel's mission is to source the energy needed to power the next generation. "There's no reason why when you exercise, whether you're a kid or an adult, you shouldn't be making electricity," he said. "That's what I'm focused on."