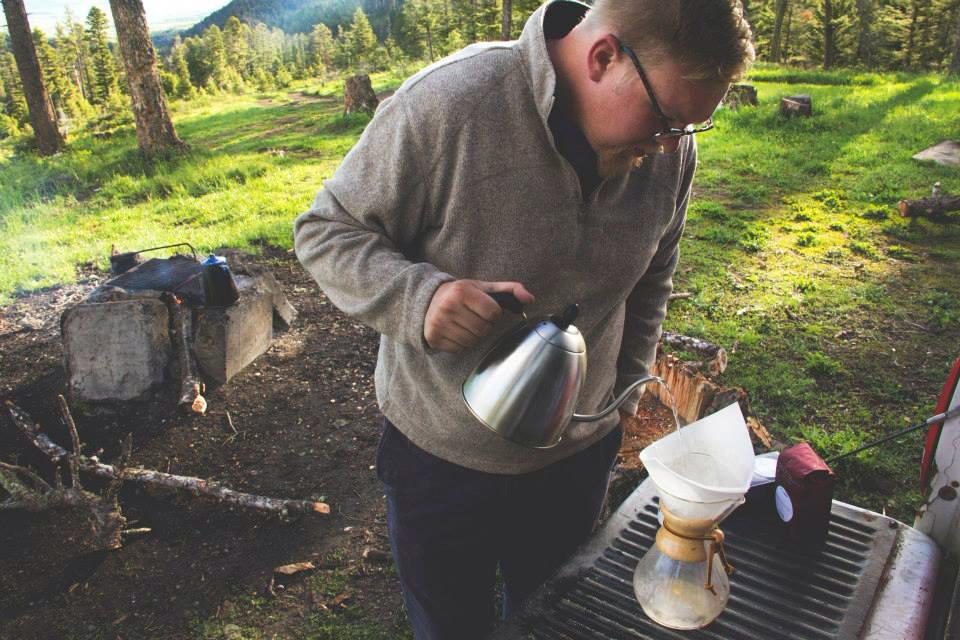 Make your mug matter
GoodWorks Coffee & Tea founder shares his effort to empower farmers, train at-risk orphans for employment and brew well.  
It's 4:32 p.m. when the wheels screech hitting the ground in Beijing, China. Just 50 miles away is a "small city" of relative unimportance called Langfang. It's best known for its furniture markets, but what makes it so important for us is a kid named Cody.
GoodWorks Coffee & Tea started when we met Cody, an orphan at risk for aging out in Langfang. He currently lives at one of China's largest foster facilities called Shepherd's Field Children's Village. In China, children become ineligible for adoption at the age of 14. By 18, they lose nearly all services and are consistently at risk for being trafficked into sex slavery, forced labor, homelessness or unnecessary institutionalization.
A year and a half later, a friend and I, along with a tremendous board of directors, started GoodWorks Coffee & Tea and GoodWorks Orphan Care—a duo of enterprises that focus on empowering orphans just like Cody who have aged out of the adoption system. The idea is simple. You buy well-sourced, small batch roasted and locally blended coffees and teas, and we take those profits and build programs for orphans. It's much more than "one-for-one;" it's all in. When you buy a bag of coffee or tea, it directly impacts the work of GoodWorks Orphan Care.
Currently, we're in the process of developing our first vocational training center, a café in Langfang. It will provide training to orphans over the age of 18, most with some form of special need. To partner with the café, we're launching the Bright Futures Academy and the House of Hope. Orphans below working age can enroll in classes and tutoring to help prepare for a life of relative independence. The House of Hope is focused specifically on providing residential training, and creating a "home" atmosphere for the students. Our goal is to provide mentorship, recreation, and a safe place to call their own. At the end of their time with GoodWorks, our hope is that they are prepared for a life of relative independence, vocationally, academically and residentially and their tenure does not end until they feel confident enough to make that a reality.
It's amazing what a cup of coffee or tea can do. Isn't it?
We began forming intentional relationships with coffee farms across the globe in 2014. From Kathmandu, Nepal, to Santa Helena, Honduras, we're working hard to ensure that every dollar that is entrusted with us, goes to doing good. The benefit we've seen working directly with farmers is that we can become an active part of growing the coffee. We get crop updates, score reports and often have the chance to connect our farmers with industry experts.
This year I made a trek to the beautiful mountains of Yunnan Province, P.R. China, to meet with various coffee and tea farmers, to explore their operations and to find ways that we can help empower them. Farmers struggle to make ends meet making less than $1.65 per pound on their yield, and for how hard they work, they deserve more.
In 2016 we plan to launch a new project, the GoodWorks Model Farm. Thanks to a partnership with one of China's most advanced growing operations, we'll welcome growers from across the region to come and learn, and to gain valuable consulting as to how they can improve their cup quality and maintain their yields. We're also working closely with them to improve sustainable growing techniques, helping each farmer become a better steward of the land. We'll help each farm in providing processing for those who cannot afford their own processing centers, and those profits will go directly back to the GoodWorks Model Farm, helping us empower more farmers.
While in Yunnan I also met with tea farmers. Both major commercial growers as well as small single-family operations. Those introductions have since led into a direct-trade tea program. Now, when you buy any tea from GoodWorks, you're helping support small family tea farms, some of which have been in business for eight generations.
In the end, consumers have a choice. You can buy your coffee from the myriad roasters, both commercial and craft, and with each you can be doing some good. But our goal here at GoodWorks is to do the most amount of good with every dollar. Whether it's through our direct trades, using completely compostable packaging or through the investment of our profits into GoodWorks Orphan Care, we want your purchases to empower people.
Locally and globally, it's about making your mug matter.