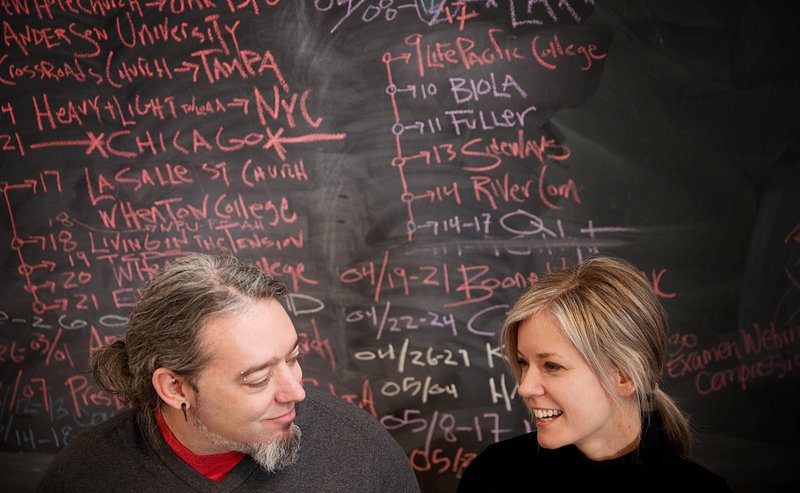 Embracing stillness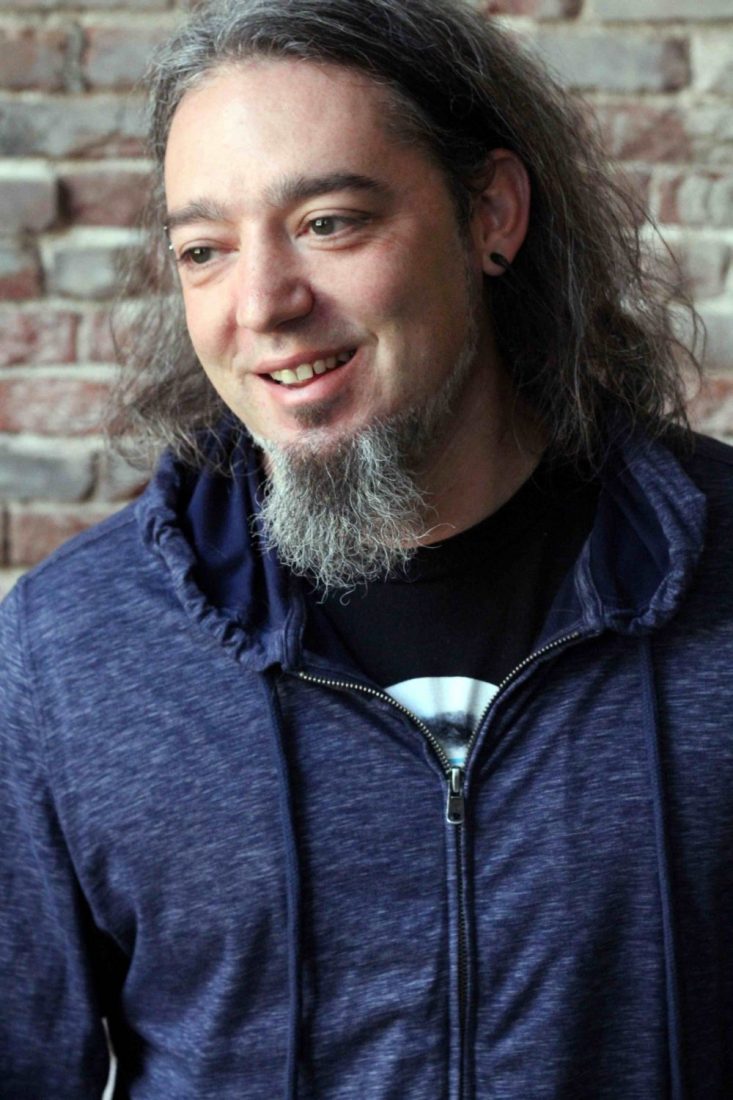 Chris Heuertz grew up in a struggling lower middle class home in Omaha, Neb., and was the first of his family to attend college. He double majored in theology and mythology with an ancient biblical language minor at Asbury University in Kentucky. This later led him to the Middle East, where he studied in Jerusalem.
While there, he came across many children who were malnourished and couldn't afford schooling. Heuertz said it opened his eyes to poverty and oppression. He knew he had to do something.
In the summer between his junior and senior year of university, Heuertz went to Korea, Malaysia, Thailand, Singapore, Nepal, Bangladesh and India. Mother Teresa became his mentor while later living in India for three years, before he helped launch South Asia's first pediatric AIDS care home.
Heuertz served with the Word Made Flesh organization for nearly 20 years, helping women and children who had been victims of trafficking, as well as kids forced to fight in civil wars and populations of youth who were displaced because of conflict.
Throughout his work, Heuertz saw his fellow humanitarians struggling with what they saw—some even left social work and their faith behind. In order to help others who were dealing with these issues, in 2012 he and his wife Phileena launched Gravity, a Center for Contemplative Activism. Based in Omaha, Gravity travels wherever it is needed to host retreats.
Caring caught up with Heuertz to find out more about his mission, working with Mother Teresa and Gravity.
What was your time with Mother Teresa like?
I was looking for Christian communities that were bearing witness in places of deep, deep poverty. That's when I first met Mother Teresa and ended up volunteering in the House for the Dying, one of the first homes that she ever started. I ended up volunteering there for two months and in those months I tended to just see dead bodies and it was just devastating. I think at that point in my life vocation found me and it wouldn't let go.
Mother [Teresa] used to tell us over and over again, "We need the poor, more than the poor need us." She would create opportunities for people to have basic primary care, helping folks who were so sick they were unable to see themselves and help bathe people who were so malnourished that they couldn't properly wash themselves.
The last few years of her life, I probably sat down with her a dozen times and she was generous, gracious and really available, and really, really present. She helped to illuminate these impulses and callings within myself.
What did your work with Word Made Flesh entail?
The home that I helped start was the Word Made Flesh project and I lived in south India doing that for a few years and then made a transition to international director of the organization for almost 16 years.
When I was a director, there was just a few of us in the organization and both my wife and I did a lot to develop and nurture a kind of community around this sort of calling we felt was not isolated to an individual, but really was just this invitation to Christians who care about justice and people in poverty. At its most inflated point, there were about 350 of us involved and we were working with a lot of women and children in very poor areas.
We did this as an attempt to bare witness to hope. We live in a world that has legitimate reasons to question the possibility of a good God, but as a community we came around this idea of hope that God is good and we wanted to embody that in friendships and relationships.
So we set up a children's home, drop-in centers, community centers, advocacy programs and  small businesses to help create alternatives to prostitution.
Can you explain the idea behind Gravity?
Gravity is a center for contemplative activism. There are a few things that we very consistently saw in our 20 years of humanitarian work in places of deep poverty. We'd see folks doing a lot better job taking care of someone else than they would themselves.
They were making sacrifices, but it wasn't a joyful sort of sacrifice that was being made, it was more like an obligation or duty. We saw a lot of people working in very difficult places and very difficult circumstances survive literally from vacation to vacation or retreat to retreat.
In fact a lot of them did burnout, a lot of them gave up and a lot of them left their communities. I think some of these people systems of belief weren't adequate to sort of make sense of the suffering that they were seeing. And we thought that 'man, we can do a bit better folks.' People can actually love themselves, can actually be happy in vocation and can actually love to live in difficult places. We don't have to live these vocations that we think need to be sustainable. If fact we can move them from sustainable to thriving and live very vibrant compelling lives.
And so we started the center to help practitioners, activists and humanitarians to do better by grounding their social engagement in a deep contemplative spirituality and by really making these commitments to nurture solitude, silence and stillness.
Why do you believe silence and stillness are so important in our lives?
There's so much digital and static noise in our lives—email, Twitter notifications going off all day on our phones—I think silence actually helps us learn to listen. Stillness actually helps us to figure out what proper engagement looks like. I think we see that in the life of Christ. He was a person of profound words, but also honored silence.
What does a retreat at Gravity involve?
The format is pretty simple; it's a historical introduction to some of these practices and the context of which these practices came out of. There's some instruction on the methodology and then on these retreats we practice some of these prayers together—we debrief them and then we talk about the fruits of that message.
I think that a prayer, welcoming prayer or a centering prayer for some of the evangelicals is new. While within the larger Christian community there are centuries and centuries not only validating, but also developing these practices.
We try to introduce six to eight different types of contemplative practices, realizing that maybe only one or two of these might resonate with you or your spiritual formation and that's okay—find the one or two spiritual exercises that help you flourish. I wouldn't even say cope with the stresses in our life, but grow into better versions of ourselves.
We do such a good job of taking care of everyone else rather than ourselves and that's eventually going to be at someone else's expense. I was like that too and a lot of that came at the expense of my health—mentally, physically, emotionally—and at the expense of my marriage and I can't blame anybody but myself.
I urge people to do something good for themselves. Let yourself rest.