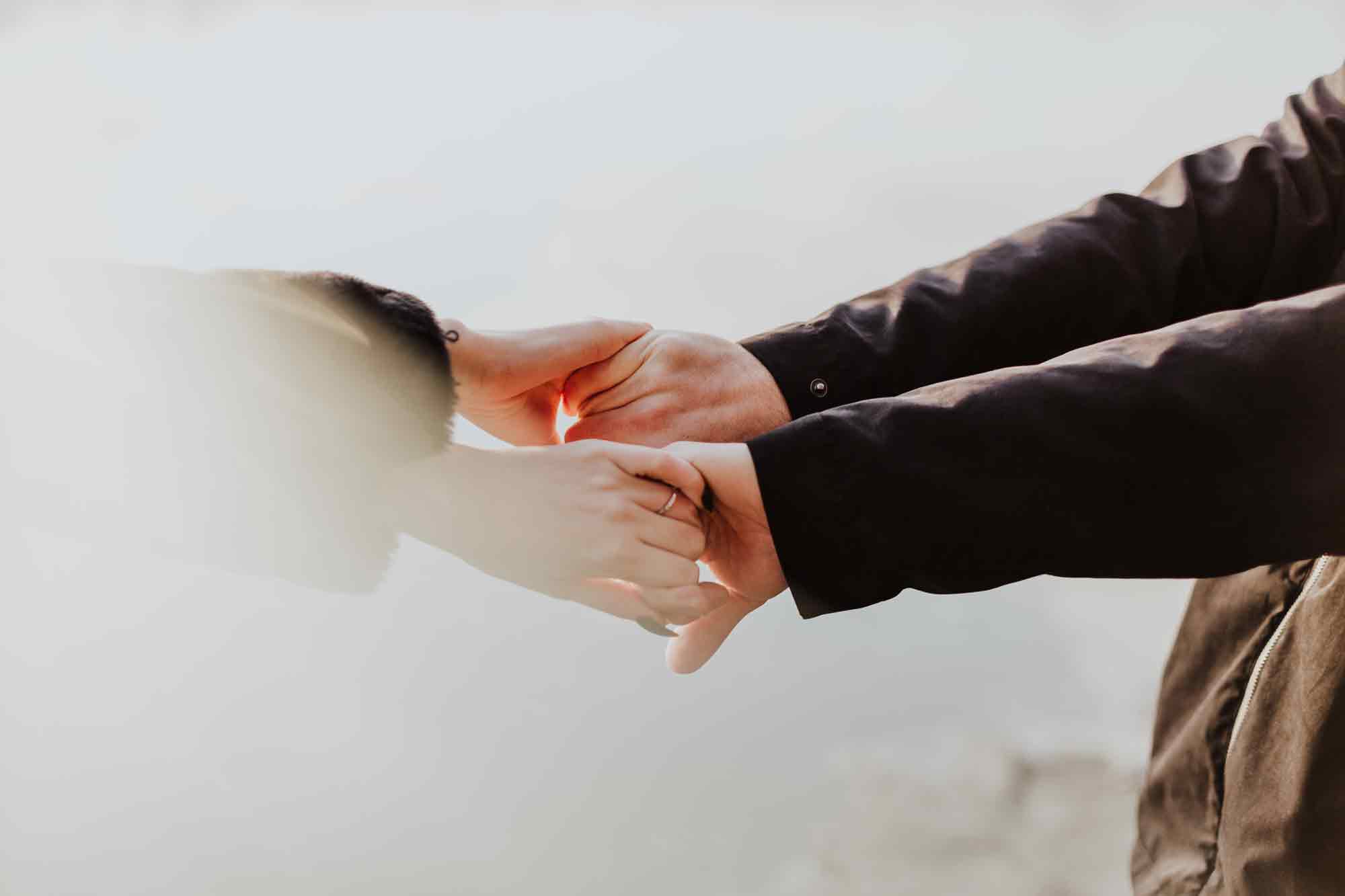 Others: Five practical steps to valuing others
A Scripture study from Caring, part two of two.
We read in the first part of this study the parable of the Good Samaritan in Luke 10:25-37. Despite it not being popular, convenient or cheap, the Samaritan in the story responded in love without hesitation.
Paul captured this call of God upon our lives in Philippians 2:2-8 (emphasis mine):
Then make my joy complete by being like-minded, having the same love, being one in spirit and of one mind. Do nothing out of selfish ambition or vain conceit.
Rather, in humility value others above yourselves, not looking to your own interests but each of you to the interests of the others.
In your relationships with one another, have the same mindset as Christ Jesus: Who, being in very nature God, did not consider equality with God something to be used to his own advantage; rather, he made himself nothing by taking the very nature of a servant, being made in human likeness. And being found in appearance as a man, he humbled himself by becoming obedient to death— even death on a cross!
So what does it take? Here's five practical steps to value others above yourself:
1. Be selfless
The Message Bible translates Philippians 2:3 this way: Don't push your way to the front; don't sweet-talk your way to the top. Put yourself aside, and help others get ahead.
Too often we compete with people who are supposed to be on our team. What type of team will ever win if everyone is busy competing among themselves rather than working together?
As a child you may have had sibling rivalries, competing with your brothers and sisters. Now you're much older and more grown up, but may still be competing with your brothers and sisters, trying to prove you're better. That may be your ambition in life—"Let the world see I am better than my brother or my sister or my neighbor." And yet, you're on the same team. You're in the same family! Stop holding on to selfish ambitions. Stop fighting with one another.
2. Remove conceit
Pride can affect us all. We must learn to leave our egos at the door.
Any egotist is an "I" specialist. They are full of themselves. They leave little room for others, including God. And yet, we read in Proverbs 16:18a: Pride goes before destruction. There will be quarrels. They will eventually be exposed. But if we could eliminate conceit, how many of the people problems in our world would be solved?
3. Increase humility.
The Holman Bible translates Philippians 2:3 this way: Do nothing out of rivalry or conceit, but in humility consider others as more important than yourselves.
Paul says don't put people down, lift them up. This is a radical concept. Treat others better than yourself? Yes! That is what the Bible teaches. It is the exact opposite of what our culture teaches. The world is full of those who think they are better than everybody else. We have elevated selfishness to an art form but Paul reminds us that we should treat others better than you would treat yourself.
Paul also tells us to decrease criticism because when you're critical you're thinking you're better than others. He tells us to consider others' needs more important than our own in an attitude of humility. Humility is not thinking less of yourself but thinking of yourself less. Your focus isn't on you, it is on others. You are people-centered rather than self-centered. The humble person doesn't even know they are humble because they are focusing on everybody else.
Pride brings a person low, but the lowly in spirit gain honor (Prov. 29:23).
If you want to decrease conflict in your life, decrease criticism and increase humility. Treat others better than you would treat yourself.
4. Increase consideration of others.
Let's now look at Philippians 2:4: Not looking to your own interests but each of you to the interests of the others.
The Message Bible says it this way: Don't be obsessed with getting your own advantage. Forget yourselves long enough to lend a helping hand.
Don't just be interested in what is going on in your life but be interested in the lives of other people. Look out for them. Care about their lives and pay attention to their needs.
Be considerate of each other. Watch out for one another. Take care of one another.
Of course, it's harder to do than talk about.
5. Develop a Christlike character.
Jesus is our model. If you want to know how to get along with people, even those who are hard to get along with, look at the example of Jesus. We are to put on the mind of Christ and develop the same attitude toward others.
Even though Jesus is the very form of God, he didn't demand his rights. He humbled himself and became obedient to the Father's will even to the point of death. What death? Death on the cross.
Jesus had a servant's attitude. Do you? How do you know? Let me ask you: How do you respond when people treat you like a servant? Do you get up-tight and demand your rights? If so, you don't have a servant's attitude.
Jesus was willing to sacrifice himself for others. Are you? Most of us know John 3:16 but do you know 1 John 3:16? This is how we know what love is: Jesus Christ laid down his life for us. And we ought to lay down our lives for our brothers and sisters.
It is human nature to be selfish. But Christ wants us to live differently. He wants us to develop a Christlike character. He wants us to become like him and asks us: In your relationship with one another, have the same mindset as Christ Jesus (Phil. 2:5).
Allow Christ to take control of your attitude. Allow Christ to take control of your mind. Submit to him. Follow him. Give yourself to him today.
Pray today
Lord, let my life reflect someone who constantly looks out for others' best interest and needs. Let my focus not be self-centered and selfish. Remind me loving and serving others is what truly matters and makes a heart full.
Get the Do Good Digest. You'll join 23k+ people who care and get weekly inspiration sent right to your inbox. Plus, you'll be the first to receive the next part of this study.
---
Do Good:
Want the full study now? Get inside the Caring Magazine Scripture Study Collection and find a suite of free, downloadable Bible studies to guide you through topics from New Beginnings Through Forgiveness, to Understanding our Imago Dei or Life Hacks From David.
Tell people who you are, what you're passionate about and why you care. Find confidence, healing or simply the satisfaction of finding your voice, owning your story and sharing it with others. Sign up for our free email course and get started today.
Did you know The Salvation Army served 31 million Americans last year fighting hunger, homelessness, substance abuse and more—all in a Fight for Good? Where can you help? Take our quiz to find your cause and learn how you can join in today.