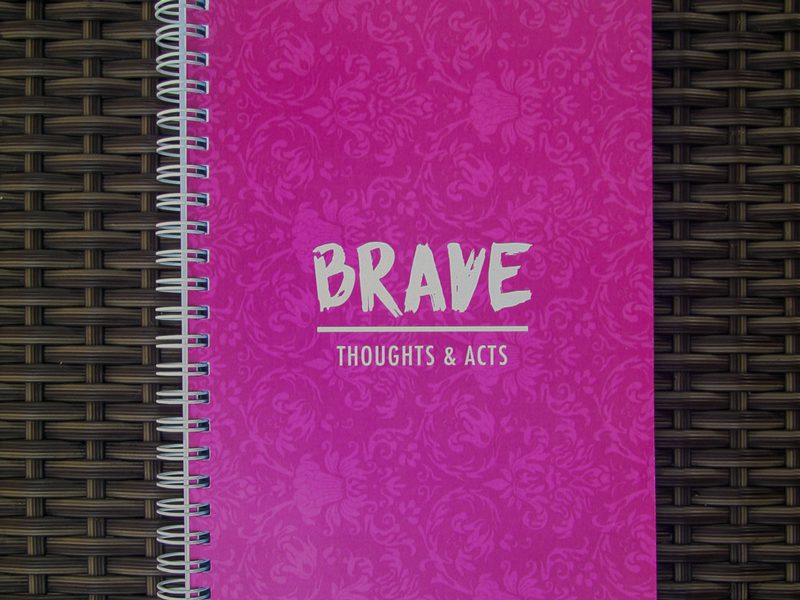 Brave for girls
Parents have dreams for their children. Dreams of success as adults. Dreams of how they will interact with teachers and peers. Dreams of them standing up for themselves in challenging circumstances.
We do the best we can for them, to teach them what is right and how to live. We teach our children how to love and how to accomplish great things. But what about the children who don't have parents? What about children who are in foster care and feel totally alone in this world? Who will dream for them?
We will.
This is where BRAVE comes in. BRAVE is an empowerment curriculum developed to journey alongside kids in the foster care system; specifically, girls (I tell you why girls only in just a minute) and takes the time to help them learn to help themselves.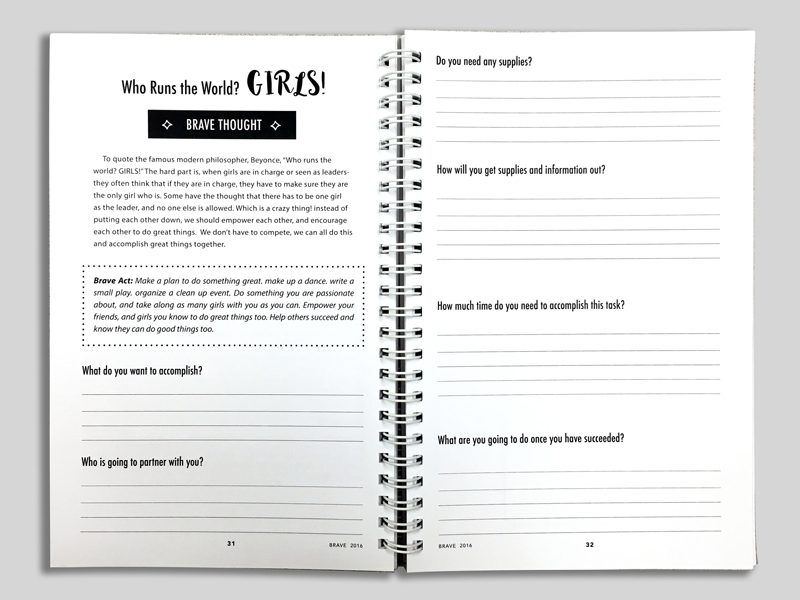 I grew up in the foster care system, and I know what it is like to feel tossed around and forgotten. The opening page of the BRAVE journal that I created starts with a letter to my 12-year-old self. What I wish I would have known then, and how my life would have been different. The main point being just four words, "You. Are. Not. Alone."
In this journal, girls will go on a journey that encompasses themes like healing from the wounds of the past, searching for what makes you unique, what are some dreams you may have for the future, and what are positive action steps we can take now to get to where you'd want to be.
At the end of this guided journal, there are even life skills to teach the girls how to do things like laundry, handling conflict in positive ways, how to cook basic foods, using the microwave, and much more.
These are the kinds of things I wish I knew when I stood in their shoes 20 years ago.
We are focusing on girls because this started as a social justice project to do something preventative before girls are coerced or forced into the sex industry. The statistic is out of girls who are being trafficked under the age of 18 on the street into the sex industry, 70 percent of them are currently in foster care.
Let that sink in.
But there is good news! If they are in foster care, that means we know who they are, where to find them, and can get this journal in their hands. If they don't have parents or family who will walk with them and show them how to live and love in productive ways, then maybe by using this journal they can start figuring those things out on their own.
They will learn the difference between a free person and an oppressed person. So if and when someone tries to lure them into a forced sexual exploitation, they will have the wisdom and the words to say, "No! You can't do that to me. That is what happens to an oppressed person, and I am free."
Join me in standing with these girls, and be BRAVE!
BRAVE originated with women from The Church on 7th Street in Long Beach, Calif., who wanted to bring together foster girls from the community for a one-day event that emphasized their worth and value. It aimed to develop volunteers to join with these girls in navigating the challenging realities of life beyond the event, to become their someone. The originators also teamed up with The Salvation Army Social Justice Department to develop a BRAVE manual for event replication and a journal for the girls' own self-exploration. Lisa completed the first journal and will write one per year for the next five years to grow alongside each girl.
[button color="black" size="normal" alignment="none" rel="follow" openin="newwindow" url="https://www.dropbox.com/sh/k1kzqvoy4g54w1g/AAAE4RmRRvamZv5sDIMl0sGma?dl=0″]Download the manual and journal here.[/button]