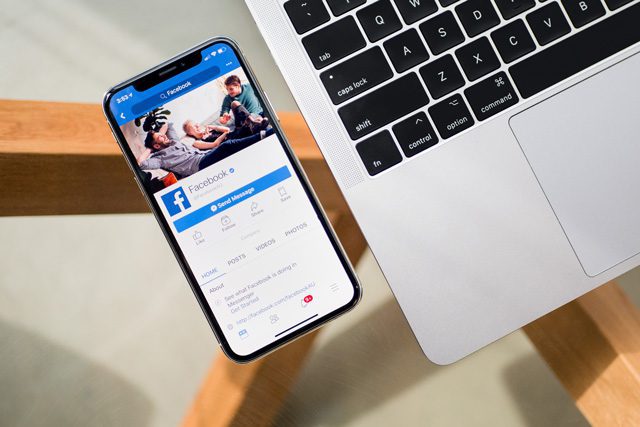 Meeting people where they are
Facing geographical challenges, Lts. Aaron and Meagan Ruff launched a Bible study on Facebook.
Lts. Aaron and Meagan Ruff, in their initial corps appointment as newly commissioned Salvation Army officers, wanted to include as many people as possible in a fellowship and study group corresponding with their first major sermon series on the Gospel of Mark. As Kaneohe (Oahu, Hawaii) Corps Officers, they faced a challenge in bringing people together for additional study during the week.
"With a congregation that is spread out across the island of Oahu, we quickly saw the potential that social networking had for our corps," said Lt. Meagan Ruff. "It can be challenging to authentically meet the pastoral needs of those who are not geographically near us, and an online fellowship and study group was a way to bridge that gap."
They created a Facebook group called "Jesus at the Center—A survey through the Gospel of Mark," which currently includes 31 members.
Aaron Ruff acknowledged that they aren't the first to take to the internet for this purpose.
"Using innovative means to preach the gospel and reach those who need hope has been a hallmark of The Salvation Army's past," he said. "And while utilizing the internet to promote the spiritual growth of our audience isn't exactly cutting edge for 2018, it can still provide a Holy Spirit infused touchpoint into someone's life that might desperately need it."
Twice a week, writers post a devotional thought along with both introspective and action-prompting questions to the Facebook page.
"We enlisted devotional writers from all walks of Salvationism—soldiers, officers, cadets and friends of the Salvation Army, as well as Christ followers from outside of the Army," Meagan Ruff said.
The Ruffs said they hoped their corps members would be excited about the online group, but they were surprised when people outside the congregation asked to join the group.
"This has created a group rich with diversity in viewpoints and expressions of faith," Aaron Ruff said. "And while face-to-face interactions are still the goal for us as officers, we would be remiss not to recognize the ministry opportunities the internet, specifically social networking, provides."
Cheyenne (Wyoming) Corps Officer Lt. Mistie Lamb joined the group and found inspiration early on in Mark 1.
"As I was reading verses 16-19, when Jesus is calling Simon, Andrew, James and John, I was struck by their response," she posted. "The NIV version uses the words, 'at once' and 'without delay.' I was thinking that Jesus is still looking for that kind of response in the hearts of his followers. My prayer this morning is that I, and we as believers, will always be attentive to the call of Jesus and that we would respond, 'at once' and 'without delay'!"
The Ruffs said the group is a blessing to them.
"We hope and pray that God would continue to show us ways that we can impact the spiritual growth of others, regardless of whether or not they find themselves sitting in our chapels," Meagan Ruff said.