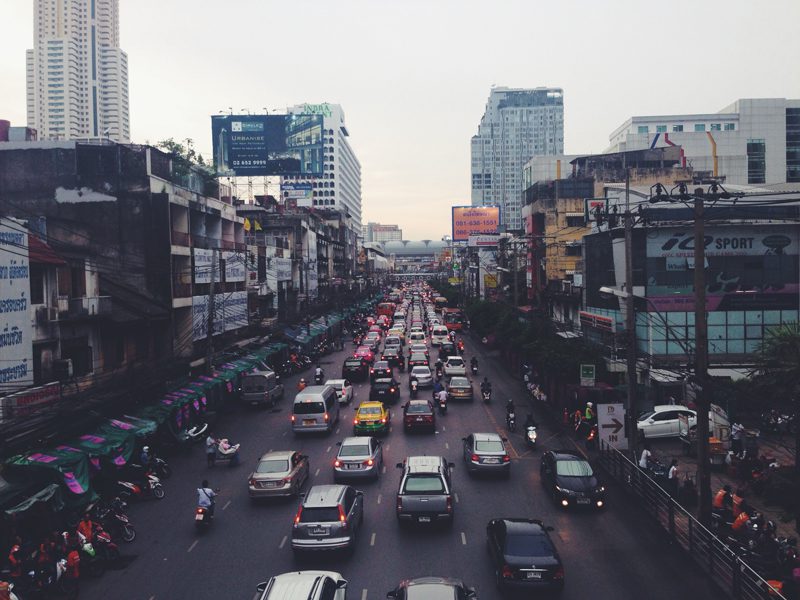 Beyond the call
Frank Massolini advocates for trafficking victims as a warrior against exploitation through The Salvation Army.
Most newlyweds spend their honeymoon celebrating a new chapter in life, but Frank Massolini found his to be a chance to help someone else start anew.
His story begins back in September 1973, when a young Massolini enrolled in a statistics class. "I met a young lady from Thailand, fell in love and wanted to get married," he said.
Two years later, the couple traveled to her home country to tie the knot.
For weeks, Massolini immersed himself in a new world, taken by the beauty of the culture and its people. He also learned the country harbored a dark side that pained his conscience.
"I was shocked and stunned at the commercial exploitation of children that was happening in Thailand," he said. "Even though I was there to be with my wife and her family, I was being solicited constantly—in taxis, everywhere."
In fact, sex trafficking has grown into a billion dollar industry in Thailand, a country the U.S. State Department has repeatedly singled out for its inadequate response to the suffering.
Massolini couldn't turn a blind eye. Traveling north from Bangkok after their ceremony, Massolini and his wife arrived in Chiang Mai, Thailand, to honeymoon. That's where they realized that the time had come for them to take action.
In the courtyard of a five-star hotel stood a 12-year-old girl, dressed in the native clothing of her tribe.
"We saw each other, and it just had to happen," he said. "It's a God thing; it had to happen. Here I am, miles away from my home, and I see her. I had to do something."
Massolini and his wife sponsored the adolescent, bringing her to Chicago.
"We took our first young lady back on a student visa to Lake Forest Academy in 1980," he said. "She got a lot of help."
Since then, they've sponsored 26 kids—some trafficking victims, some not—all in need of education, living quarters and counseling. The last boy they sponsored just graduated from Eastern Michigan University with an MBA.
And these 26 individuals are only one of the ways Massolini has dedicated his life to service.
The Ohio native first got involved with The Salvation Army right after graduating from Simpson College in Indianola, Iowa, with a degree in sociology. Massolini moved to Chicago to do graduate work in the same field for the next two years.
"The minute I graduated, the first job I had was with The Salvation Army," he said.
For the next four years, Massolini worked as a counselor and caseload manager with the Army's Freedom Center, which opened in Chicago in 1975. At the Freedom Center, Massolini helped formerly incarcerated men gain employment and eventually worked his way up to program director.
He's also worked as a volunteer for The Salvation Army for 17 years. In that capacity, he founded PROMISE (Partnership to Rescue Our Minors from Sexual Exploitation) in 2005, an initiative that uses education and preventative strategies to combat the sexual exploitation of children. Since then, Massolini has grown PROMISE from a local task force into a nationwide program sponsored by The Salvation Army.
In 2010, he opened Illinois' first privately funded, long-term trauma-based residential home for victims of commercial sexual exploitation, called Anne's House—named after a private donor who called him up one day to tell him she loved his business model and wanted to offer her help.
And he's accomplished all of this as a volunteer. "I refuse a salary," he said with a laugh.
His generosity hasn't gone unnoticed. In 2007, he won the President George W. Bush National Points of Light Award, and in 2013 he took home the The Salvation Army National William Booth Founder's Award. He's also received several volunteer of the year awards.
These days, Massolini spends the majority of his waking hours conducting trainings, working at Anne's House, meeting with donors and fulfilling his duties as a member of the board of directors for Porchlight Counseling Services. He also works with victims of sexual assault on college campuses.
On the weekends, he's almost invariably presenting about PROMISE at churches, women's clubs, PTA meetings and hospitals.
But whether he's developing a curriculum on commercial sexual exploitation, training law enforcement, or helping keep the lights on at Anne's House (literally—he's even the go-to man for power outages), Massolini routinely goes beyond the call to make a difference in the lives of trafficking victims.
"When they run from Anne's House, we go get them. When they fall and hurt themselves, we take them to the hospital. When they're too emotionally distraught to attend school, we find them another school," he said. "It's a God thing."