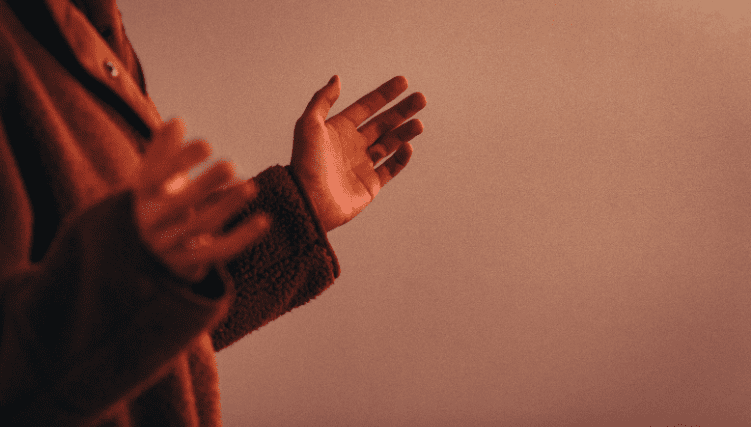 Becoming more like Jesus through surrender
Is there a difference between surrender and defeat?
Surrender, as in surrendering to the Lord, is not found in Scripture. It is a military term. There are ideas and examples of surrender, but the word itself originated with the military. There are different forms of surrender, including conditional versus unconditional surrender.
At the Alamo, almost all 200 people were killed. There, they took a stand until they were defeated; until all was lost. They had a forced surrender and rebelled to the end.
At the Battle of Detroit during the War of 1812, the British, with indigenous tribes, surrounded the American fort. The American General realized there was no way to win and did not want to lose his men as well as his daughter and granddaughter who were inside the fort. Through surrender, everyone survived. No destruction, no pain, no suffering.  
How do we surrender? Or do we surrender? We can realize there is no hope for winning on our own and surrender, or we can dig in our heels, take our stand until complete destruction—and then surrender.
What is in your fort that you refuse to let go or surrender? Why do you hold on knowing you are going to lose? 
Surrender is not natural
Imagine a team giving up before the whistle blew: "We surrender and give you the trophy." It's not natural. We want to win, fight, hold on to the bitter end. Historically, human nature is to run, hide, rebel.
Unconditional surrender is trust, freedom, no control, reliance on someone else, totally letting go. Conditional surrender is on my terms. It is safe, predictable and controlled. It meets you halfway and tests a situation out first.
Which one would rather do? You have to choose: Free fall from 10,000 feet or an indoor skydive with a safety net? What is the difference? Control versus no control. Life on the line versus no risk.
The surrender of Jesus
Known as the kenosis passage, Philippians 2:5-8 details Jesus emptying himself of his will to become entirely open to God's will. This is a true picture of surrender, a more literal translation. The mind of Christ is in you. Some translations use "your attitude should be like Christ." Our disposition, or position, the way we live should be like the humility of Jesus. Giving over our ambition, our agenda, our everything: Surrender.
Have the same mindset as Christ Jesus: Who, being in very nature God, did not consider equality with God something to be used to his own advantage; rather, he made himself nothing by taking the very nature of a servant, being made in human likeness.  And being found in appearance as a man, he humbled himself by becoming obedient to death—even death on a cross (Phil. 2:5-8).
Jesus was obedient to God the Father. Everything we have is not for our advantage, even our skills and gifts. It all should be surrendered. Jesus knew the pain and suffering that he would endure, but it was all surrender to the will of God the Father. He surrendered himself to the will of humanity to do as they wished.
My Father, if it is possible, may this cup be taken from me. Yet not as I will but as you will (Matt. 26:39).
Freely without conditions, he accepted the shame, beating and suffering because it was God's demonstration of love toward us. Yet, while we were sinners, Christ died for us. His surrender was for others. He committed no sin. The only thing he surrendered was his will to the Father's. Any moment he could have called a legion of angels to destroy everyone mocking him or those putting him on the cross, but he surrendered to Father's will.
Our mind or attitude should be the same—surrender to the will of God, not our assignments, but our very self. What is in your fort that you want to hold onto the bitter end?
A Call to Surrender: 
The concept of surrender has been covered by both secular and Christian music. Band Cheap Trick's song "Surrender" is about surrendering to the fact you will become your parents. In Stryper's song also named "Surrender," lyrics convey that as we surrender, Christ fills the soul: "So freely surrender, open up unto his majesty." In Elvis Presley's "Surrender," the singer wants the woman to whom he is singing to surrender to his passion. In Natalie Taylor's "Surrender," both had a fight, and the singer wants both to surrender.
Judson W. Van DeVenter, an author and art teacher, wanted to give his art to the Lord but it never took off. He was at an evangelistic meeting and was convicted to surrender himself, not his giftedness. He never went on to be an artist, but instead, an evangelist. In 1892, music was put to his words for the hymn "I Surrender All."
In Scripture, Jesus calls his disciples to surrender: "Whoever wants to be my disciple must deny themselves and take up their cross daily and follow me" (Luke 9:23). "In the same way those of you who do not give up everything cannot be my disciples" (Luke 14:33).
People see "take up their cross" as punishment: "We all have our cross to bear." It is the wrong perspective. Deny and cross are synonymous with the picture of Jesus' mind or attitude. The will of God. He said this on his way to the cross: Follow me to surrender.  Luke 14 details the idea of giving over. In Mark 10, Jesus says to give over for his sake and the gospel. Surrender is not for our personal gain or benefit. Though, by his grace we are blessed. It is the desire for Jesus himself. 
Oswald Chambers' view: "For my sake…' Beware of surrender that is motivated by personal benefits…Unconditional surrender is a personal sovereign preference for Jesus himself."
Finally, consider this invitation to surrender into holiness from Ezekiel 47 with selected excerpts from Dr. Kevin Mannoia's "Masterful Living":
"Otherness" is a word that describes the full attribute of God that is indescribable, totally unique in purity and glory: Holiness. The river is the otherness of God. The dirt or the banks around the river is the stuff of the world; not bad in and of itself, but of the world, distinct from God. The river flows through this world. It starts at the temple, God himself is the source. It always starts with God. No human introduction is needed to obtain it. He invites you to come in.
Standing in the river ankle deep, it is safe. You have firm footing on the dirt. At knee level, you feel the water and want to go further, but remain hesitant. Standing in the water at the waist, you're committed, all in. You love the idea, but fully relying on your own footing, start to lean into the current, you're totally wet and faced with a decision: let go and surrender or drag your foot in the dirt. Conditional or unconditional surrender.
There is fear, but at that the moment of surrender to the river, fear gives way to the exhilaration of being carried by the water. Verses 10-12 show everywhere the water flows, there is abundant life. You can be touched by the river or be in the river. Surrender.  
During a family trip when we were white water rafting, my daughter fell in. I jumped in to save her. I fought hard to swim. The guide yelled, "Don't try and swim, lean back. The life jacket is designed to help you float with the current." My daughter loved it. She would rather feel the river and float. I was not using the life jacket the way it was intended. I did not surrender but tried to do it myself.
The blood of Jesus is our covering life jacket, it keeps us afloat in holiness. It is the only way we can be in holiness. Some fight against the design of atonement (covering of Jesus blood). To design is to be drawn into God's presence to give way to his will: Surrender. 
When or where are you most surrendered? What needs to be surrendered? What is in the fort? Guilt, shame, fear, pride—surrender it. Surrender for Jesus himself.
---
Do Good: