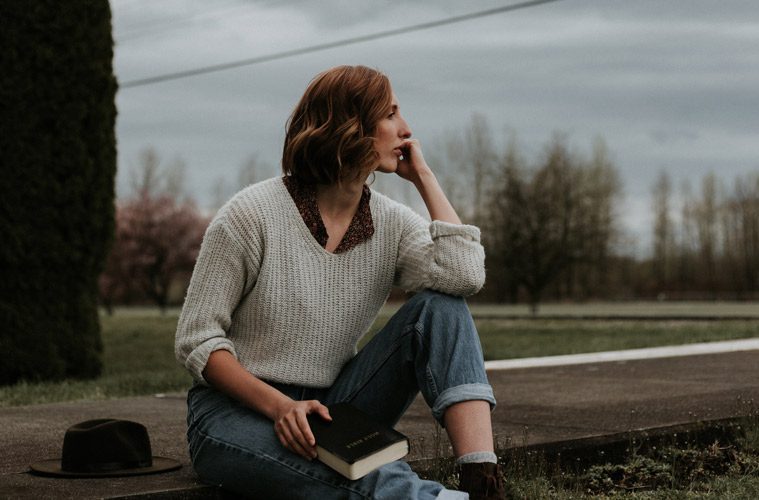 Appearing nowhere in Scripture: Part Three 
A Scripture study from Caring, part three of four.
Part 3: Jeremiah 29:11 is not about your own plans
Behind the scenes
Read what Scripture says in Jeremiah 29.
Beyond the surface
In part one and part two, we learned the Bible is so much more than a collection of quotes and great one-liners. The Bible shows us the heart of God. When the Bible speaks, God is speaking. For this reason, we approach the Bible with care and intentionality and seek to see it in its original context. It is wise to look past the translated English words to see history, culture, word studies, archeology; learn about the author and the audience; and finally, what the spoken words and concepts meant to the hearer on the day they were spoken. This illuminates the Scriptures in a more trustworthy way, allowing us to better understand how the narrative speaks to us today. 
This is foundational: It's not all about us. Our culture. Our experience. Our opinions.
And to some extent, this is a hard "work around" for you and me, for we experience life through our eyes and skin, feeling and thinking and acting as we make choices for our lives.
Consider some of our common misconceptions:
Nowhere in the New Testament do we find that Jesus spoke the word "grace."

The word "discipleship" never actually appears in the Bible. It was a word formulated for translation based on a Latin mistranslation of "

mathetes,

" which is a military word used to describe "students."

The concept of "dressing up" for church is never shown as having importance.

The apple is not the fruit of the tree of the Knowledge of Good and Evil in Genesis.

There is no record of a vote being taken in the early church. They made their larger decisions casting lots rather than conducting church business councils.
For this lesson we will refocus on the context of a verse which perhaps you've claimed as your own: "For I know the plans I have for you," declares the Lord, "plans to prosper you and not to harm you, plans to give you hope and a future" (Jer. 29:11).
The entire book of Jeremiah is the promise of God that the Messiah, Jesus, will come. This is not always obvious to the reader when working through the book a chapter at a time. Jeremiah, the author (inspired and called by God), is a doom-and-gloom sort of guy with a very tough job. He is a prophet whose "brief of appointment" required him to tell an awful truth and to lament over the people's sinfulness and then remind them that they will not remain captives forever. God is faithful and will keep his promises.
And what a message Jeremiah delivered! The captives are told that they will be freed from their oppression…not now, mind you, but 70 years from now; if they seek him and repent. Jeremiah gives them a most unthinkable task. Verse 7 of this same chapter instructs the Hebrews to pray for the welfare of Babylon so that there will be grace given to them because their captors are blessed.
What?
Seventy years.
This is what the Lord says: "When seventy years are completed for Babylon, I will come to you and fulfill my good promise to bring you back to this place." (Jer. 29:10).
"For I know the plans I have for you" (Jer. 29:11a). 
Oh…It makes more sense now.
Think of all those who will die before 70 years passes. Their children and grandchildren will see the promise fulfilled. And there will be lessons along the way. Oppression. There will be struggle and yet there will be opportunities to understand what it is to follow God in times of great sorrow. Verse 12 stands out: "Then you will call on me and come and pray to me, and I will listen to you."
But God says "I know the plans" because they are his plans. God is not Santa Claus and it is not about our plans. We have a bad habit of projecting ourselves onto God. We are not central to the story. God is. And this is so important for us today—we do not want to miss what God is doing! 
Let's look at the big picture. There is a caution being taught as learned from the history of the Hebrews in captivity. These are the words of God to his people—his words—and he is central to the story. Today, your life might not look like the plan that you dreamt of. You might be healthy or sick; rich or poor; full of joy or overwhelmed. But the promised plan is coming.
God tells those who seek, "I will be found by you," declares the Lord, "and will bring you back from captivity. I will gather you from all the nations and places where I have banished you," declares the Lord, "and will bring you back to the place from which I carried you into exile" (Jer. 29:14). I'm holding onto that promise today.
Further backup
"

I have told you these things, so that in me you may have peace. In this world you will have trouble. But take heart! I have overcome the world

" (John 16:33).

For God so loved the world that he gave his one and only Son, that whoever believes in him shall not perish but have eternal life.

For God did not send his Son into the world to condemn the world, but to save the world through him. Whoever believes in him is not condemned, but whoever does not believe stands condemned already because they have not believed in the name of God's one and only Son

(John 3:16-18). This is God's ultimate plan for us.
Between the lines
What does waiting look like for you today? What is your "70 years?"

What captivity have you known or are you facing?

Maybe you desire freedom and to be carried by God. What would freedom look like to you?

What prayer might you pray to "bless" those who oppress you so that God will be seen in your witness?

How are you given opportunities to call on him, seek him and find him?
Sign up for the Do Good Digest, our weekly newsletter, and stay tuned next week for part four.
---
Do Good: