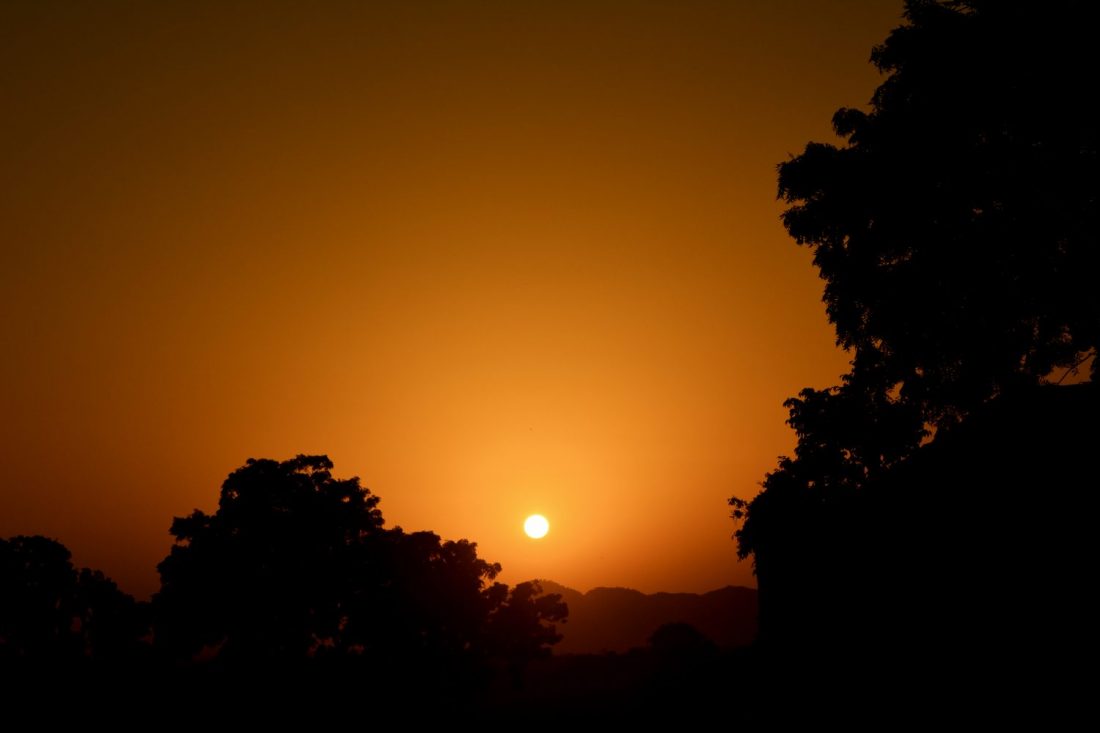 'Apologies Due' revisited
Following an online apology, a dedication to connecting with every responding individual ensued.
During the summer, Carolyn and I visited with a retired officer over dinner. She is not from the Western Territory, but rather a faithful officer and friend we have known for many years. We have visited this couple in their home, and welcomed them in ours. They are exemplary officers, and we have a lasting friendship and deep respect for each other.
In the course of the meal and into our diverse conversation, we began to hear something of a difficult part of her journey, where, late in her officership she was feeling devalued and used only for menial tasks, far less engaging than her extraordinary and demonstrated capacity. It was not unfamiliar ground for her, because she had experienced similar seasons throughout her officership as the wife of an effective husband, for whom most of their appointments were qualified.
This is not an uncommon experience of the married woman officer in the western world. I believe it is an issue that needs to be addressed and resolved with urgency in these days. Our handling of the overall matter will absolutely mark our movement today and further identify us according to how we approach and solve the problem to the emancipation of the married woman officer and the glory of God. It is absolutely one of the most critical internal issues of our day.
In concluding her story, it was apparent that while our friend retired with honor, in her heart she resigned herself to a disappointed place and gave in. It all broke her heart and ours as she had hoped to serve with vigor and fidelity until her last days. Feeling robbed of this joy, she has moved on in retirement, employed by a secular firm in a meaningful role of her choice and in which she is respected for who she is.
Considering the realities of her journey and recognizing that she is not alone, I began to see that she was due an apology. She was past correcting the treatment, but in need of an authentic admission by leadership in The Salvation Army of the travesty of how she was treated and due an apology toward her healing.
Let me point out that it wasn't that she wasn't willing to serve Jesus or the Army in basic tasks or a servant role at any time. It was that she was personally minimized and reduced to insignificance when she had so much to offer willingly. The latter appointments were admittedly those of convenience by leadership, irrespective of her person.
It was that night that I wrote a blog post, as I do most days, entitled "Apologies Due":
For some ways people have been treated in the precious movement known as The Salvation Army, they deserve an apology. This is not about me. The Salvation Army doesn't owe me anything, but I know quite a few others that would do well to receive an apology.
Is it the movement that has offended? Sometimes. There are systemic flaws that affect people and do harm. More commonly, there are individuals in The Salvation Army that have hurt others in the name of The Salvation Army, and they need to apologize.
If that's you and you're in the Western Territory, please trust me enough to contact me and see if we can give you the apology you deserve. We may not be able to fix the situation, but we may facilitate the healing. I believe that's what Jesus would do.
"Heaven and earth will pass away, but my words will never pass away" (Matt. 24:35 NIV).
It was also reprinted in the New Frontier.
The response has been no less than amazing—over 15,000 visits to the blog post with more than 400 comments, some posted and some not. I could not post comments that specifically mentioned others by name or a location where people were to be identified. The posting wasn't meant to be a witch-hunt for the offenders, but rather an opportunity for the offended to move toward healing.
Since then, I have been following up on every inquiry and attempting to facilitate support for those who are hurting. In some cases, abusive claims much broader and more severe than my friend's needed to be researched as is our responsibility. One or two were handled according to standard procedures following a claim.
We've heard from people all over the world, and we've heard from people all over the territory. Some wrote their stories and others told stories of loved ones. Each requires a personalized consideration and response, including personal visits by Carolyn and I. Some conversations are continuing to this day.
What started as a simple appeal to lend support became an in-depth look at the shameful behavior of many in the movement against brothers and sisters, undeserving of harmful and hurtful words or decisions. In a word, The Salvation Army is not perfect. We must continually be on our guard to convey and live out the holiness God requires. Most often we get it right. Sometimes we don't and apologies are due.
If after reading this article, you want to express yourself in this way and hope for resolve from an errant discipline or conversation by a member of our movement, I would be honored to receive your trust and communication at 180 East Ocean Blvd., Long Beach, CA 90802, or james.knaggs@usw.salvationarmy.org. God bless you.