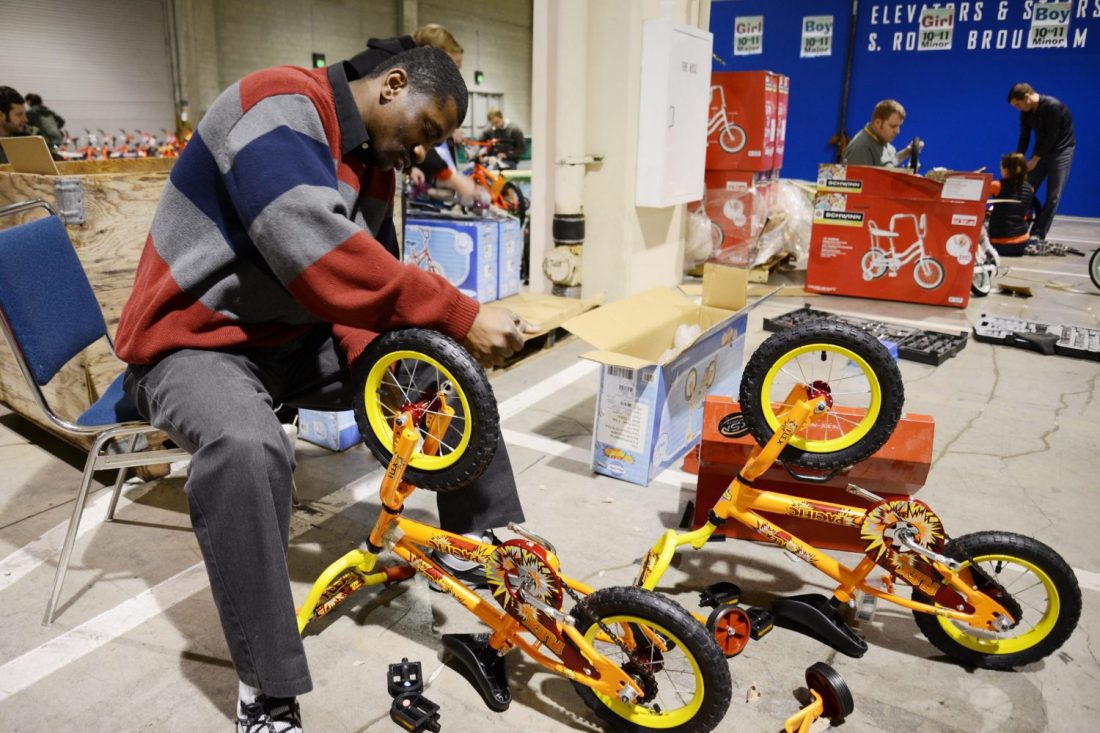 Amazon.com donates bikes to The Salvation Army
Company surprises Northwest Division in time for the Army's annual toy distribution.
By Lora Marini Baker
Sometimes, The Salvation Army is overwhelmed by a donation. That's what recently happened in the Northwest Division, when Amazon.com provided one of this year's most surprising and impressive donations just a couple of weeks before the Army's toy distribution in King County, Wash.
Headquartered in Seattle, Amazon.com has partnered with The Salvation Army throughout the years, and a team of its employees regularly volunteers at the annual Toy 'N Joy Christmas event. In 2012, one of its executives donated 70 bikes and helmets.
This year, the company donated nearly 300 bikes to The Salvation Army. In addition, a team of its employees assembled them the day before the distribution. On Dec. 18, the bikes were randomly distributed to families during the Toy 'N Joy event. Every parent had the opportunity to participate in the drawing for a bike for their child.
"The parents' excitement was very special," said Major Doug Tollerud, Northwest divisional commander. "Receiving a bike is above and beyond their expectations; it's priceless!"