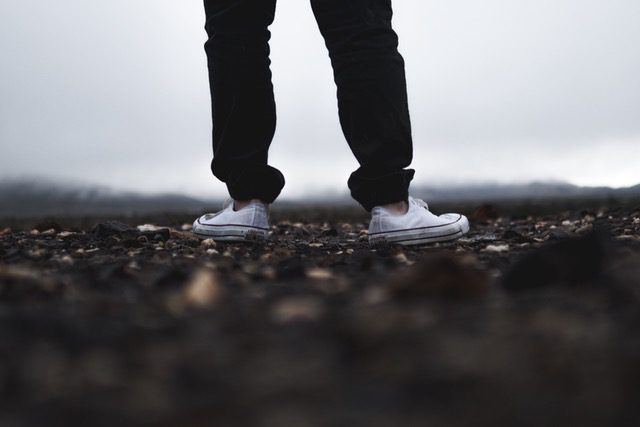 Addressing a silent epidemic
A recent tragedy in San Bernardino, California, underscores the importance of domestic violence work in the region.
San Bernardino has had a tough go-around the last few years.
The Southern California city's homicide rate has soared even higher than Chicago's, and it's been hit hard by foreclosures and dwindling tax revenue ever since the economic downturn in 2008.
But the city is reeling from a recent tragedy that hit especially close to home. In April, when special education teacher Karen Smith and student Jonathan Martinez, 8, were killed at San Bernardino's North Park Elementary, it was learned that the shooter, Cedric Anderson, was Smith's estranged husband. He had a history of domestic violence. After firing off nine rounds, Anderson turned the gun on himself.
The Salvation Army usually deploys an emergency disaster unit to the scene of a homicide to serve first responders and provide comfort to those impacted, but the North Park Elementary tragedy and the growing homicide rate in the area has sparked a renewed interest in examining the role of domestic violence in the Inland Empire community and the potential to prevent it. After all, North Park was no isolated incident—an estimated 50 women a month are shot to death in the U.S. by former or current partners.
The San Bernardino Corps Hospitality House Emergency Shelter works with local partner organizations, such as Option House, Inc., to assist victims and families before, during and after abuse has taken place.
"Clients at our center receive individualized case management, so they'll meet with a case manager at least once a week," said Anne Metu, program director at The Salvation Army's Transitional Living Center Hospitality House in San Bernardino. "While they are in the emergency shelter, we encourage them to save 75 percent of their income for housing for when they go out on their own."
Metu runs the 75-bed facility, which offers 48 beds for transitional living and 27 for the emergency shelter. Housing Urban Development (HUD) grants have allowed them to provide services for families for up to 24 months, but when funding ends in September, the shelter will be seeking donations from the community and other sources to continue offering existing services—such as life skills classes and group counseling—and to expand into a new 16-unit building on-site.
For victims who are in the thick of a violent situation or who feel they are in immediate danger, Metu said Option House is potentially the safest choice.
"We'll refer clients there and follow up with their case managers," she said. "Otherwise, if there's been some time since the abuse happened or the family feels they're safe and can stay a while, we'll take them in so they can live, and look for work, and the kids can go to school."
At Option House, the focus is on prevention, too.
"We work to help [victims] get out of the domestic abuse cycle—providing support groups, counseling and referrals to other services," said Norma Rincon, office manager at Option House in San Bernardino.
She said the organization, which has been in the city for 40 years, also serves about 15,000 victims of domestic violence annually. That includes clients who might stay at the Option House 30-day shelter, crisis calls, support groups and one-on-one sessions with domestic violence counselors.
While some have questioned whether or not an economic boundary or poverty link could be ascertained in preventing domestic violence in the area, both Rincon and Metu agreed it isn't possible.
"It spans all income, racial, and economic levels," Metu said. Be that as it may, domestic violence is often the immediate cause of homelessness for many women, according to the National Alliance to End Homelessness. And, it's not uncommon for survivors of domestic violence to be isolated from support networks and financial resources by their abusers, which puts them at risk of becoming homeless. As a result, they may lack consistent income, employment history, credit history and landlord references.
For that reason, Rincon said they try to reach the community in a number of ways.
"We try to be everywhere we can," said Rincon, noting that the shelter uses social media and community events to let families know about their services. "We try to be out there and help as many people as possible."