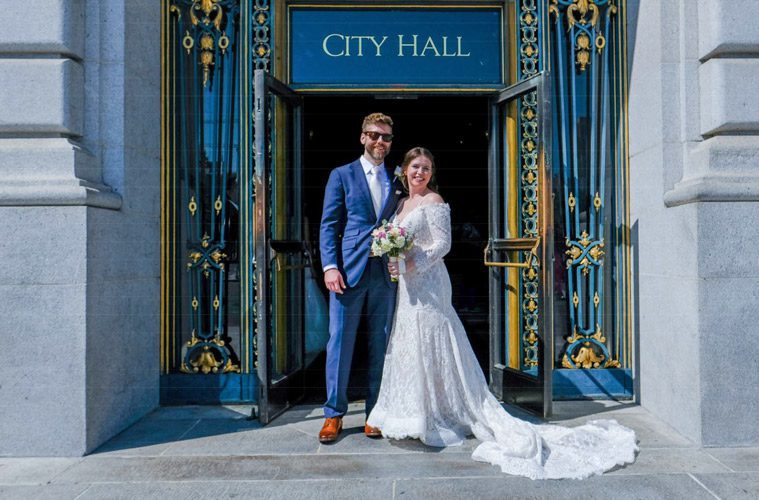 A wedding marked by a village of love 
My best friend (and maid of honor) sent me an email while I was wedding planning that really upset me. It read: "These are the things that are still needed for the wedding. I love you and want you to have the wedding of your dreams."
I looked over the very practical list and couldn't believe her nerve! This is my wedding, I thought. Who does she think she is trying to keep me on track (sidenote: I'm terrible at planning)? And who is she to point out that there are things that need to get done because the wedding is super close? And who is she to point out the things I said I wanted to do and lovingly remind me that I should still do them?
Bridezilla moment.
But not just bridezilla. This milestone brought up some deep issues for me. When my now husband proposed to me, I was so happy. I did not have one doubt that this man was and is the love of my life. But the truth is, I had never been someone to dream of a wedding or of being a wife. I guess I never thought that would be in the cards for me. I saw a lot of divorce and separation growing up and marriage seemed like an unattainable thing—especially a wedding. I was worried about money. I was worried about being too frivolous. I was worried about forgetting that what really mattered was marriage, not a wedding.
But now I was engaged and planning my wedding. Almost immediately I started daydreaming about my dress (preferably lacy and white) and the flowers (preferably roses). For someone who had never dreamed of weddings, I suddenly had clear pictures in my mind of what mine could look like. And I knew I didn't want anything too over the top or pricey, but a simple and beautiful day with loved ones.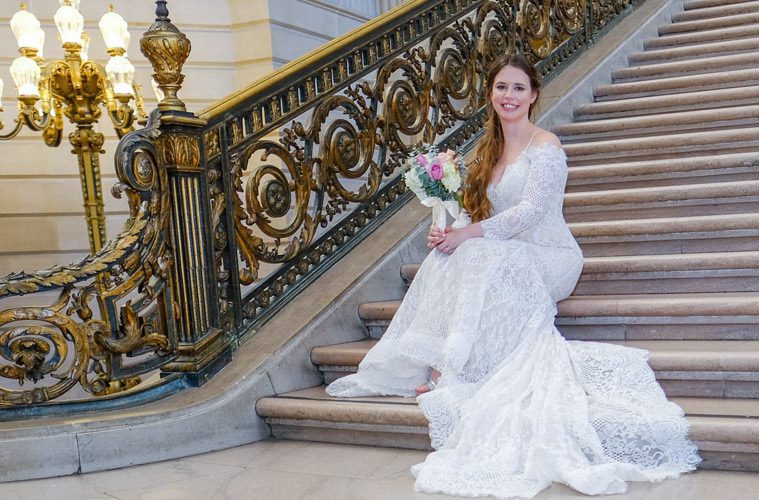 Did I deserve the wedding of my dreams? Truthfully, deep down, I didn't feel like I did. That's how I felt about being in a loving relationship at first too and I had to work through it. I didn't want to make a big deal out of the wedding, but then I would think of roses and dresses and family and I realize that it did matter to me.
My husband, along with our friends and family, encouraged me to want something beautiful and reminded me that I could enjoy it. If it were not for all this love, our wedding would not have been as magical. It truly took a village.
Friends and family helped make the day: One volunteered as our photographer and another played the guitar for my entrance. One of my longtime girlfriends did my makeup. My sister-in-law booked our Uber rides. My aunt, an ordained minister, married us. And, of course, my maid of honor, my best friend, helped me get a dream bouquet of lavender and ivory roses. 
In the end, I realized that yes, it was just one day and it went by so quick, but planning to enjoy it was worth it. I wore a lacy dress with a long train and will forever remember it all—and especially that first kiss—as a day full of love.
---
Do Good: 
Visit

westernusa.salvationarmy.org

to find The Salvation Army nearest you. 

Give to support

the fight for good in your community.

Did you know The Salvation Army served more than 23 million Americans last year fighting hunger, homelessness, substance abuse and more—all in a fight for good? Where can you help? Take our free quiz to find

What's Your Cause

and how you can join in today.