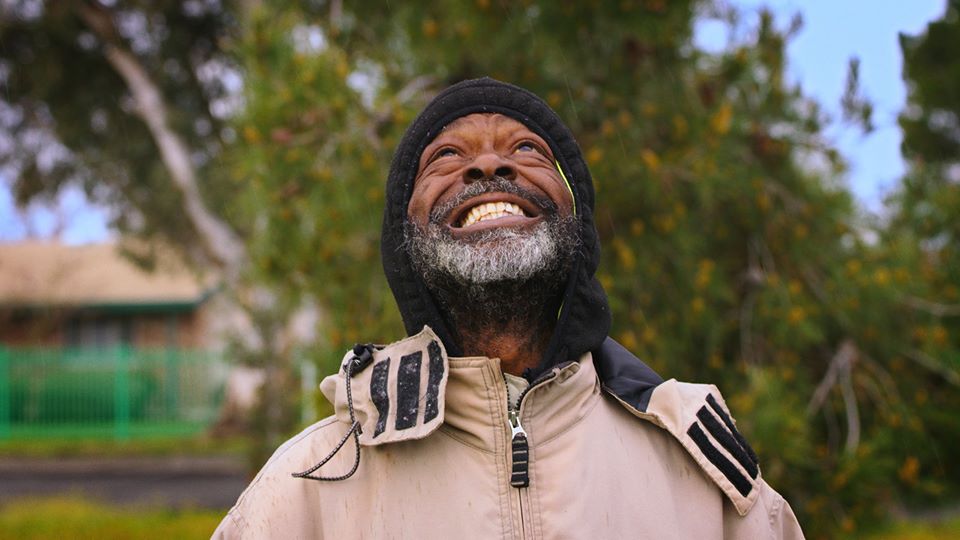 A video playlist to inspire you today
Where are you finding inspiration today? Are you inundated with news of the crisis, or feeling overwhelmed by the tasks ahead in your week? Are you looking for a pick-me-up to provide just the jolt of energy you need to get going? This video playlist offers 19 personal narratives, poems, stories of transformation and more to inspire you today. 
"Promoted to Glory: How The Salvation Army Raised Me"
Homeless. Abandoned. Molested. All by the age of 12. When the police found young Lynn McCoy alone in a Greyhound bus station in 1952, hiding in a toilet stall, there was no one to call. So they called The Salvation Army. And the rest is history.
Survival is the third installment in a series of narrative adaptations of poems written by former Salvation Army world leader General John Gowans. This short film showcases the power of love, hope and togetherness in the midst of a world wrought with chaos, disarray and brokenness.  
"God's Will: His Life Changed With A Bowl Of Soup"
They called him "Boxcar" Davis because he would rob trains of their cargo. After years of prison, drug and alcohol addiction, one act of kindness propels Will Davis from rock bottom to making his way to recovery. Will's story is one of a life of crime, addiction and family.
"Sweet Prayers: Massage Parlors and Sex Trafficking Ministry"
Sweet Prayers is a ministry that visits illicit massage businesses in their area, bringing them home-baked goods. This helps them build relationships that hopefully lead to their salvation. It was started by one group and has now spread to seven teams in the USA Western Territory.
"Soul Purpose: How The Salvation Army Helped One Couple Find Faith Again"
When David consciously decided to renounce Christianity, he turned to science and technology. When his wife Diane began to view the church as a social club at the same time, she turned to art and culture. They journeyed with their daughter through life, trying to discover their purpose together and their reason for existing. Everything changed, though, when they attended a concert that altered their souls and their perspectives as they learned to balance all of the aspects of their lives: science, art, faith, technology, culture and God.
"Reclaiming Dignity: How Personal Relationships are Changing Lives in Montana"
The Salvation Army corps in Helena, Montana, is meeting needs with its Life Empowerment Program, which helps homeless and at-risk men, women and families to get back on their feet. The program provides temporary housing, and helps in the search for permanent housing, as well as providing life skill classes such as budgeting to help break the cycle of homelessness. But ask the staff there, and they'll tell you that the most essential element of the program is the personal relationships they build with those that come through their doors, and the physical, emotional and spiritual care they provide.
Have you ever experienced a time in your life where you felt doubtful about what to do? Maybe you've been apprehensive to take a step that you know you need to take. Door is a special piece, adapted from a poem by former Salvation Army world leader General John Gowans, that metaphorically illustrates the hesitancy that we all feel at times when it comes time to step out on faith. Watch this piece and remember 2 Timothy 1:7: For God has not given us a spirit of fear, but of power and of love and of a sound mind.
When Major Jeanne Stromberg's husband Harold's health began severely declining, she got busy taking care of him, in addition to juggling other life and work responsibilities. But, Harold's need for more full-time, specialized care took a hefty toll on Jeanne, who was already dealing with the emotional stress and fear of losing her life partner. Eventually, Harold's health took a turn for the worse and he passed away peacefully in hospice after briefly waking up from a coma. Jeanne was left with little closure, questioning her choices and pleading emotionally for peace and answers. Through a series of small signs that she perceived as God communicating with her, Jeanne was able to find comfort in knowing that, although the situation she faced was difficult and painful, Christ's unconditional love was enough to overcome it all. Watch Jeanne's testimony and share this video with someone you know who may be in a similar situation that could use some encouragement.  
The Salvation Army's Soup Run in Colorado Springs remains one of the most anticipated events for the local population of homeless and transitioning individuals. The Soup Run faithfully takes place Monday through Friday and features a Salvation Army food truck, powered by volunteers, distributing hot meals in the park to anyone in need, regardless of weather. Not only are people's needs being met physically, but more importantly, individuals are also experiencing the gospel as volunteers get to know them and share their own testimonies of God's transformative power.  
Ventura native Joey found himself in dire straits after a series of poor choices caused him to lose his job, home and family. Separated from his wife and four of their children, Joey's life began to take form after being invited to The Salvation Army Transitional Living Center in his hometown. See how Joey and the daughter who lived with him at the shelter began to forge an unshakable relationship.
Oftentimes, people's needs are location dependent. In Coos Bay, Oregon, The Salvation Army finds creative ways to help the community by providing firewood to those who can't get it themselves.  
"Perfect Peace: How a Cynical Man Became a Fanatical Believer"
Hector grew up going to church but he never really took it seriously. He constantly rebelled and lived life his own way until he felt there was something missing in his life. See how he decided that God needed to be the center of his life.
If you're wanting to learn more about God or how to get involved with The Salvation Army, watch this.
Wilson's alcohol addiction interfered with every aspect of his life, including his occupation. After being fired from a fishing vessel, his life began to spiral out of control leading to more substance abuse. Landing in the ER, Wilson had an epiphany about where his life was going and decided to pursue a serious relationship with Christ through the assistance of The Salvation Army. 
Paul had, what many would consider, the good life. A high paying career, married with two children, and an ocean view home. A few encounters with some guys on the job who seemed to "have limitless energy" and Paul found himself blowing money, addicted to crystal meth, and quickly spiraling downward. This is Paul's testimony of overcoming addiction and completely entrusting his life to Christ.
Based on a poem by former Salvation Army world leader General John Gowans, Vagrant tells the story of a man compelled to action by the mere sight of another in need.
Transgender individuals are four times more likely to live in poverty than the general population, with 25% reporting being the victim of a bias-driven assault. The numbers go up for transgender women and transgender people of color. Dooley has been neglected and mistreated a great deal in her life and sums it up by stating, "I've been through hell. Terrible hell." Watch Dooley's story of discovery as she begins to understand exactly how much Jesus loves and accepts her.
J Koebel recounts his extraordinary transformation from a life of drugs and addiction to a life of servanthood and leadership.
John Potter, a former bike gangster and self-proclaimed rebel, recalls his experience living a hard life of crime and what led to his ultimate redemption. Presently, John serves as a volunteer feeding over 100 homeless people a day and leading disaster relief efforts through The Salvation Army Corps in Casper, Wyoming.
---
Do Good: 
Pick one of the videos in

this playlist

and send it to someone you want to inspire today.

See how you can get involved in the Fight for Good at westernusa.salvationarmy.org.

Did you know The Salvation Army served more than 23 million Americans last year fighting hunger, homelessness, substance abuse and more—all in a fight for good? Where can you help?

Take our quiz

to find your cause and learn how you can join in today.