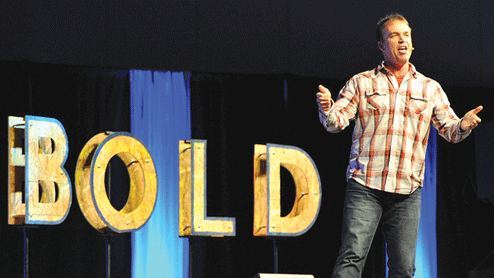 A rare voice
Doug Fields reminds Boot Camp 4 delegates to listen for the unique voice of Jesus.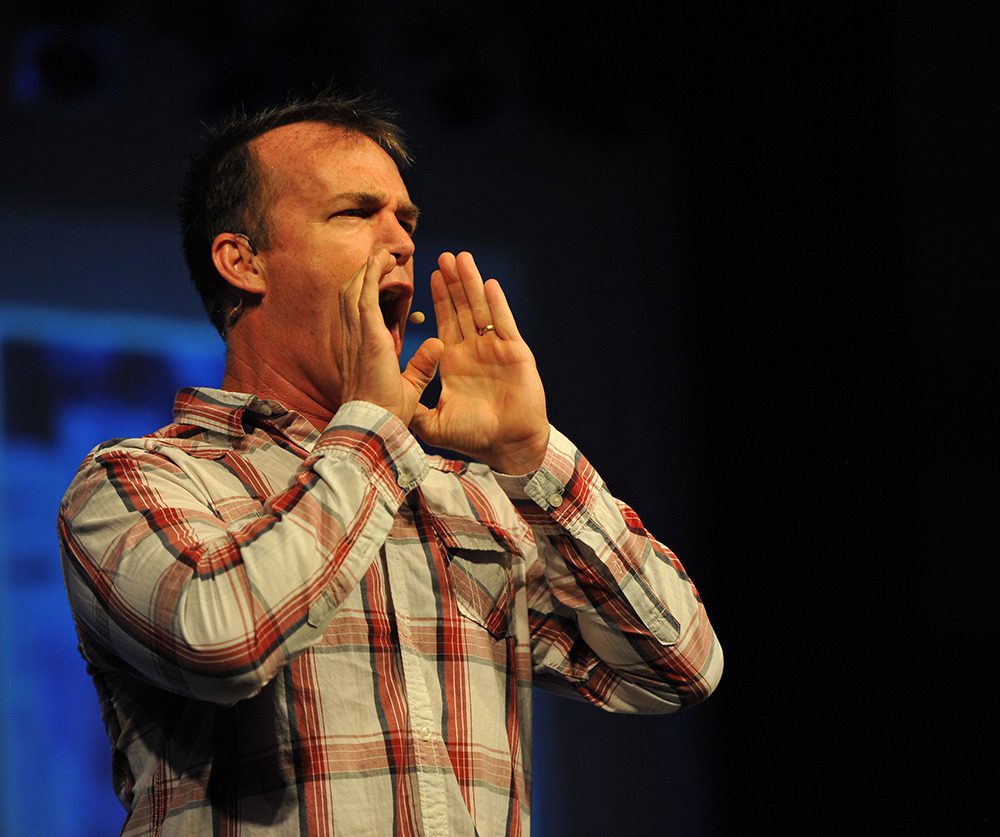 On day two of Boot Camp 4, Doug Fields—communicator, pastor and author of more than 50 books, who currently works with Youth Specialties and Azusa Pacific University—reminded the 500 youth-worker delegates to discern between common and rare voices.
"There's something powerful about having a rare voice speak into your life," he said, referring to his own late mother's distinct voice.
According to Fields, youth workers often encounter the "common voices" of individuals, research, unrealistic expectations and disappointed people, in addition to the often negative inner voice.
"My fear is that youth workers will become puppets, controlled by common voices instead of being guided by the rare voice of Jesus," Fields said, adding that the primary calling for those present is to point young people to that rare voice.
"Today's teenagers are looking for relationships, they want to be amazed, they are attracted to and need to do something radical, and are looking for empathy and healing for their hurts," Fields said. "Everything today's teens are looking for, Jesus is.
He reminded delegates that Jesus is relational, amazing, radical, empathetic—he's rare.
"Jesus is not a long distance savior; He said let the children come to me," Fields said. "You may not have everything kids need, but Jesus does. Don't become deaf to the rare voice of Jesus."
Referring to John 11, Fields said, "Unwrap him and let him live…Jesus has a transformational voice that you don't want to miss."
See more pictures from Boot Camp here and video recaps here.