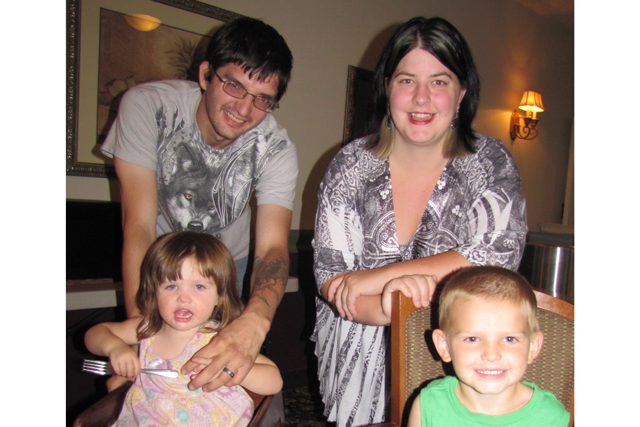 A home for the holidays
In Portland, a veterans' shelter keeps families together.
As an organization with a deep understanding of the profound challenges affecting veterans, The Salvation Army has long operated hundreds of shelters for those who return from the frontlines with the kinds of mental and physical scars that can often result in homelessness.
In Portland, Ore., however, The Salvation Army offers even more—a rare opportunity for veterans with families to remain together with their loved ones while getting back on their feet. One of three veterans' shelters in the area, The Salvation Army Veterans and Family Center is the only one that provides room and board for family members.
This means that families stay together to heal—every day. As the holidays approach—a difficult time for many people, no matter their circumstances—that also means that husbands, wives, sons and daughters will have the peace of mind to embrace the season with happiness, joy and gratitude, said the shelter's director, Joshua Groesz.  
"It is vital that we support the dependents of veterans," he said. "Although the Veterans Administration provides countless resources for veterans, many of their dependents go without healthcare, housing resources, and education benefits. In addition, if the veteran is dealing with post-traumatic stress disorder, or PTSD, the family members can start to experience similar symptoms, known as secondary PTSD."
The shelter does that in ways both big and small. In addition to case management service, the Veterans and Family Center has a studio apartment dedicated as a children's play area stocked with an abundance of toys and children's books. Recently, a brand new therapeutic family program was initiated to provide couples counseling, family counseling and play therapy.
The center opened its doors in 2006, and today provides room and board for 72 veterans and 27 family members, along with eight companion animals. In just the last five years, over 1,100 veterans have received food and shelter here. Veterans and their families leave the center once they've received the support they need to make a long-term recovery.
"I've always worked and taken care of myself. Can you imagine how I felt when I couldn't get enough work to pay rent on my apartment of 15 years?" said Joe, a former client. "I was at the end of my rope. The VFC allowed me time to heal and overcome the problems I knew I had, and some I didn't even realize. Without their encouragement, care and belief in me, where would I be now?"
Joe is now a certified medical assistant, confident he's on his way to landing a great job.