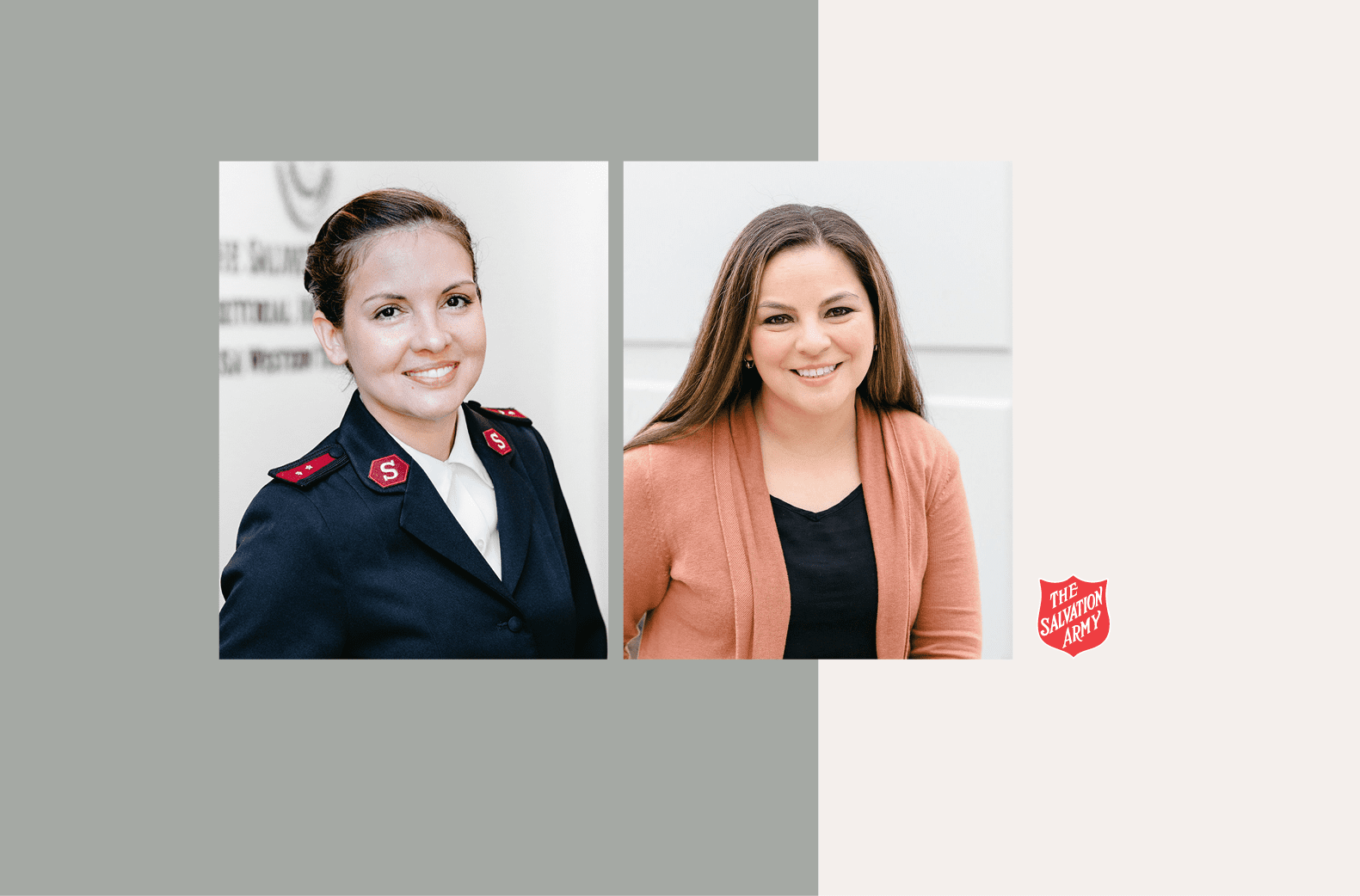 66: Seven tools to stop the spiral of toxic thinking with Captain Christina Arnold and Kelly Rodriguez
"It's all in our heads." 
Do you believe that? Do you believe what you're thinking about influences how you act?
Bestselling author Jennie Allen will tell you that "learning to capture our thoughts matters. Because how we think shapes how we live."
That's the premise of her book, "Get Out of Your Head: Stopping the Spiral of Toxic Thoughts," a New York Times bestseller on discovering how to submit our minds to Christ.
It was also the focus of a six-week virtual book club for moms, facilitated by Caring Magazine and co-hosted by Captain Christina Arnold and Kelly Rodriguez.
Captain Christina is The Salvation Army Western Territorial Director of Special Needs Ministries and a Corps Officer—or pastor—in Olympia, Washington. She's also a mom of two boys, ages 14 and 12.
Kelly is a Licensed Marriage and Family Therapist in Southern California and a Salvation Army soldier—or member—and worship team member in Bellflower, California. She's also a mom of two boys, ages 5 and 2.
Moms from all over and of all different life experiences joined in to talk about the importance of our thoughts, what happens when those negative thoughts invade, and how to make the choice to shift them to good.
Captain Christina and Kelly are on the show to help breakdown this bestselling book and the seven tools we can use to retrain our minds to think about truth.
Show highlights include:
What 2020 has been like for Captain Christina and Kelly: Challenging but powerful reminder of what really matters; constant change

How to describe

"Get Out of Your Head: Stopping the Spiral of Toxic Thoughts"

: Great tool to help us break the cycle of negative thinking and find a way more in line with what God wants and thinks of us

The three lies: "I'm helpless, I'm worthless, I'm unloveable"

The key to recognizing that you have a choice: It instills hope

The lie of being distracted: Distances you from God 

Surrendering your fear to God: God is there for us, no fear is too small or too big 

The power to choose to trust in God

The power of cynicism

Choosing to serve God and others over oneself: There is a natural joy and reward when serving others    

The importance of humility: It gives value to the people we are serving

Choosing to be grateful: Gratitude does not depend on how well things are going, we can choose to be grateful no matter the circumstance   

We have the choice to seek the good of others 

What will stay with Captain Christina and Kelly from the book: Power to choose; Hope and the power God has given us to fight negative thoughts

What you can do today to incorporate the messages from the book: Remember that just because negative thoughts are there does not mean they are true, reach out to your community and those close to you and offer to serve   
Good words from Captain Christina Arnold and Kelly Rodriguez in this show:
"2020 has been challenging but is also a really powerful reminder of what matters in life." – Kelly Rodriguez
"When we believe these negative lies it does impact our relationship with God so we should turn those around and say 'No, I am loveable, God loves me. I am worthy because I am a child of God and God gives me help.' So we should be able to turn those around when we recognize them and label them and start moving toward not believing those lies." – Captain Christina Arnold
"No matter how many negative thoughts I have a day, there is something I can do about it." – Kelly Rodriguez
"When we are still with God, he reveals things to us and gives us messages to our heart." – Captain Christina Arnold
"When you let people see the real you, it brings some type of motivation and hope again." – Kelly Rodriguez
"You can't connect with other people if you are not honest with who you are." – Kelly Rodriguez
"When we serve others with a pure motive, we are serving like Christ and that's what we are made to do and it builds community around us. We get to connect with people and it removes that isolation we experience." – Kelly Rodriguez
"Be kind to your mind and your thoughts." – Kelly Rodriguez
Additional resources:
Download this episode wherever you get your podcasts. Find show notes for this episode and more at caringmagazine.org/podcast. Connect with Captain Christina Arnold via The Salvation Army in Olympia and with Kelly Rodriguez via kellyrodrigueztherapy.com.
[button color="yellow" size="normal" alignment="none" rel="follow" openin="newwindow" url="https://podcasts.apple.com/us/podcast/the-do-gooders-podcast/id1462063355″]SUBSCRIBE AND LEAVE A REVIEW[/button]