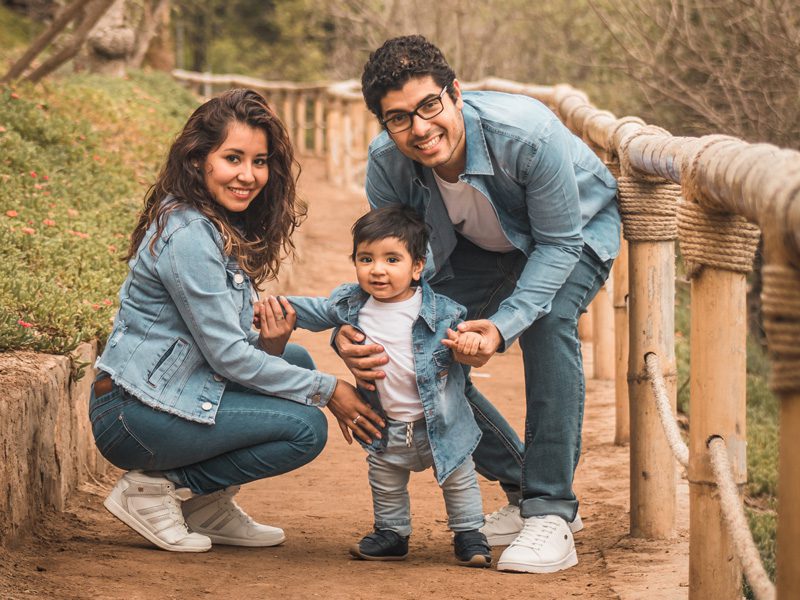 5 ways to stay organized as a family when life gets busy
One of the biggest obstacles I face as a parent is staying organized, especially on days when my toddler is taking out toys as I'm putting them away, unfolding laundry I just folded, or spilling snacks on the floor I just swept.
It's hard, but that's why having a system in place for this "organized chaos" is so important to get through each day as stress-free as possible.
Here's some ways to stay organized when life gets busy:
Keep a family calendar
Having a tangible calendar up is essential for our household. It's where I keep track of activities for my daughter's daycare, work deadlines, bill due dates and more.
Yes, there's phones to keep track of these things for you, but there's something about having an actual calendar to write things on that makes things go a lot more smoothly for me.
Pick out a big calendar or even make one together as a family. Choose different color pens or markers for each family member's activities to easily decipher who the events and reminders are for. If your kids are older, have them write in their own activities and reminders.
Use organization bins
Organization bins are essential. They are the easiest storage containers to keep the rooms in our house organized. The best part about them is that you can use them in different pieces of furniture including cube shelves, bookshelves, end tables and more.
Just get some nice bins to store things in, and it'll make keeping everything tidy a lot easier. They don't have to be expensive, and you may even be able to find some at your local Salvation Army Family Store.
We use organization bins in our daughter's room for her toys, diapers, wipes and more. I also use them to store movies, books and accessories in our bedroom and living room. Having the same items in designated bins makes things easier to find when you need them.  
Get things ready the night before
This is especially useful if you have an early morning, like we do most days. I leave lunches ready in containers in the fridge, clothes set aside for the next day, and my briefcase and my daughter's diaper bag packed.
With all this done, all that's left to do in the morning is the essential. It makes mornings go by so much quicker, so we're out the door for work and daycare quickly and on time.
For older children, this is an easy way to teach them to get organized by doing these things for themselves, with you by their side to guide them.
Use technology
While I do like having my paper planner and family calendar handy, I love the reminder app on my phone for things I need to get done each day.
Every phone or tablet most likely has these applications already installed or available on their designated app stores for free.
What's great about it is that it's set up in a checklist format so as I can keep track easily as I complete tasks throughout the day.
Get your kids involved
There's so many ways to get your kids involved in keeping your household organized.
Even though my daughter is really young, we teach her where things go to help put things back in their place after she's done using them.
She's grasping it little by little. She knows her crayons go back in their container when she's done coloring, and we're working towards her putting her toys back in their bins when she's done playing.
The older they get, the easier it is to integrate our kids in more aspects of organization, while teaching them why it is essential to daily life.
These are just a few organization tips that work for my family, but I know that every family is different and has different methods that work for them.
It may be beneficial to even sit down once a month to discuss different areas of your family life that could use more organization and what method would work best to keep things in order.
Work as a family, and do what is easiest and best for you.