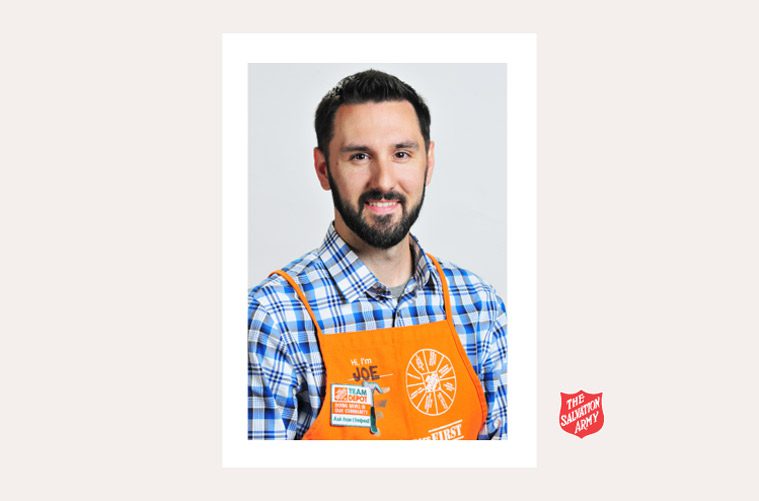 42: Partnering With the Home Depot Foundation to Serve U.S. Veterans With Joe Wimberley
When The Home Depot was founded in 1978, I imagine its creators had no idea how revolutionary this new "hardware store" would be for home improvement. Or that their vision of a one-stop shop for the do-it-yourselfer would come true.
Fast forward and I know you've been inside one yourself, searching for the right size nail or color of paint. I've done my own share of tracking down a friendly face in an orange vest with my latest how-to question.
Today, The Home Depot is the world's largest home improvement retailer with more than 2,200 stores across North America. It's even appeared on Fortune's Most Admired list.
Perhaps that is partly attributed to its values—because right there next to creating shareholder value is the company imperative to give back. The Home Depot Foundation has even pledged to invest half a billion dollars by 2025 in serving veterans, filling the labor gap and rebuilding after natural disasters.
Joe Wimberley is on the show today to share more about the foundation's efforts to partner with nonprofits and engage its own employees in fulfilling thousands of service projects each year. As the Senior Manager of Team Depot under The Home Depot Foundation, Joe manages the company's employee engagement efforts in volunteerism.
These Team Depot members volunteer their time, he says, because they see it as a collective, familial mission. Afterall, some 35,000 Home Depot associates are veterans themselves. 
And as you'll hear, these skilled volunteers have partnered time and again with The Salvation Army to transform facilities for veterans into homes. To ensure our veterans know, as Joe says, that they are well-loved and cared for.
Show highlights include:
The Home Depot Foundation's mission and values: Give back, do the right thing, and make a difference.

Foundations's five pillars: Critical home repairs, catastrophically wounded veterans, housing for homeless veterans, disaster relief/response, and trades training.

What's the meaning of life? For Joe, he's passionate about volunteering, helping, impacting others' lives.

What Joe loves about Team Depot? Volunteers and veterans are amazed and energized by transformations.

Will and want: Team Depot's volunteer force makes things happen by working hard and having fun.  

Non-profit projects: Partner, plan, request funding, volunteer time, and materials and tools will be provided.

Why they align? The Home Depot Foundation and The Salvation Army have solid servant leadership mentality. 

Smiles, hugs, and high-fives: Makes Joe proud by partnering on projects with nonprofits.

Disaster Response: Foundation supports local leadership and empowers store associates to offer assistance.

Biggest gaps: Blank check is always needed, but not always viable and doesn't stop repair/rebuild homes.

Do good by having a greater sense of appreciation for others. Leave space for those who may need it.
Good words from Joe Wimberley in this show:
[04:14] "Many of our members in the military are surviving their wounds of war. But unfortunately, when they come back home, their independence in life has been altered."
[14:21] "At the end of the day, it's about showing appreciation for those associates who are volunteering."
[18:48] "If anyone needs anything right after a disaster, we actually empower our stores to take care of their communities." 
[25:30] "You don't always have to have something to give." 
Additional resources:
Download this episode wherever you get your podcasts. Find show notes for this episode and more at caringmagazine.org/dogooderspodcast. Connect with Joe Wimberley via The Home Depot Foundation.