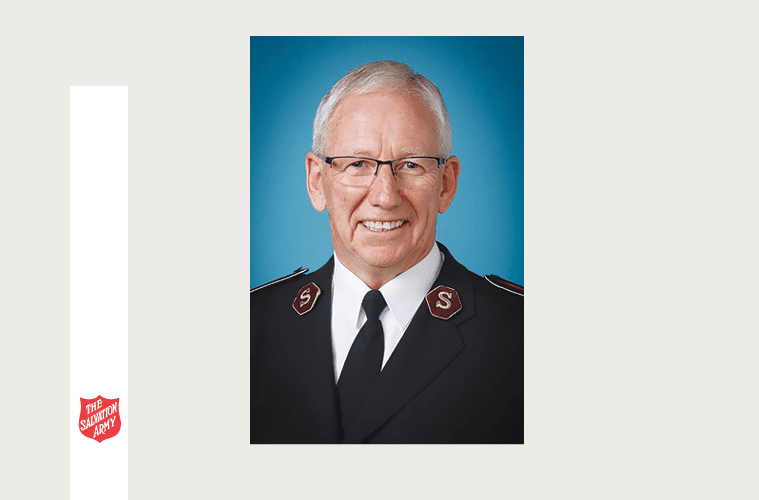 34: A Vision for the New Year in 2020 with General Brian Peddle
It's the start of a new year—a new decade: 2020.
The Salvation Army enters this new year with the same mission it has had since 1865: to preach and to serve. (And for much more about the organization and its six key pillars of service, head back to episode 21). 
But where are we at the outset of 2020 and what is to come?
General Brian Peddle, the international leader of The Salvation Army, is on the show today to share just that.
Originating from Newfoundland, General Peddle was elected as the organization's 21st General in 2018. A Salvation Army officer since 1977, General Peddle has served in The Salvation Army from Canada to New Zealand to the United Kingdom.
Today, he highlights what he is most proud of in the Army's international zones, which cover 131 countries of official ministry. 
He addresses his Call to Mission and where it stands going into this new year.
He shares about issues from the environment, to the concept of post-Christianity, to using an online space for good.
And he offers his twofold priorities for the year. 
Show highlights include:
The General's favorite moments of 2019 include attending and being part of commissionings and ordinations around the world.

What surprises the General? Every international trip finds surprising ways The Salvation Army helps others.

Highlights of The Salvation Army's international zones:

Africa: Vibrant and growing.

Americas and Carribean Islands: Generous and mission focused.

Europe: Slower growth due to secular and materialistic society, but working diligently.

South Asia: Understand the cost of discipleship.

South Pacific: Language is culture.

The General's 2019 Call to Mission: Asked Salvationists to be ready and positioned to do what God asks of them.

The Salvation Army's call to preach and serve continues with opportunities to find its place in increased secularization and marginalization of faith.

The Salvation Army: Be true to purpose and mission. Let people judge us on the work we do, service we offer.

Twofold 2020 priorities: Resource international Army and leverage generational transfer of faith.

God's creations: Be good stewards of the Earth by taking care of the environment.

Post-Christian culture: People are not positioned to institutional religion, but still religious. Reality is that religion needs to be relevant to resonate and show them the way.

Digital world: Utilize holy filters in what you say and type.

What it means to be an officer or Salvationist for him personally: Exactly what General Peddle expected, and it means even more today.

Do good today tip: Make sure your life is filled with God's grace, keep little for yourself, give away as much as you can, and figure out what it means to live faithfully before God.
Good words from General Brian Peddle in this show:
[09:52] "I believe that leaders and Salvationists around the world are saying, 'Thank you for reminding us of the mission.'"
[10:45] "By our fruit, we have to demonstrate that we deserve the respect that we so much wish for."
[10:52] "I think it's about a challenge that comes to The Salvation Army to be true to its purpose, to its mission." 
[19:18] "Don't accept the darkness of something in front of you. Shine your own light."
Additional resources:
Download this episode wherever you get your podcasts. Find show notes for this episode and more at caringmagazine.org/podcast. Connect with General Brian Peddle via Facebook. 
 
[button color="yellow" size="normal" alignment="none" rel="follow" openin="newwindow" url="https://podcasts.apple.com/us/podcast/the-do-gooders-podcast/id1462063355″]SUBSCRIBE AND LEAVE A REVIEW[/button]