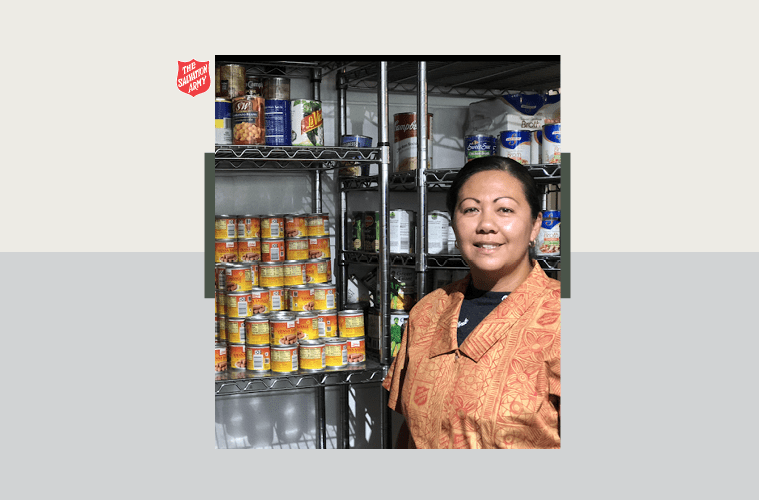 33: How a Few Christmas Gifts Led to Lasting Change with Eleen Cobb-Adams
A smile really does make the greatest gift.
It's something Eleen Cobb-Adams knows well.
When her five children open a gift just for them on Christmas morning, those smiles make memories.
Yet millions of American parents cannot afford to buy their kids Christmas presents—and the holidays can add additional financial and emotional stress. 
Five years ago, Eleen was in this group and signed up for The Salvation Army Angel Tree program. 
You could say The Salvation Army's mission shines brightest at Christmastime—a time when the organization celebrates the birth of Christ by spreading his hope, love and joy to those who need it most.
From grocery, utility and gift assistance, to holiday events or worship services that provide healing and hope, The Salvation Army works across the country to assist people through gifts that serve the body, mind and soul.
And the Angel Tree program is one of the ways we do it.
It's for families in crisis as a result of medical issues, unemployment, homelessness or other difficult circumstances and who otherwise wouldn't have the resources to celebrate Christmas. Names of these children are added to tags and placed on Christmas trees as ornaments. Anonymous donors can then take a tag and adopt an angel, shopping for that child and purchasing a gift to help make Christmas merry for that boy or girl.
And each year, through generous Angel Tree donors, The Salvation Army helps to put new clothes and toys under the tree for a million children. 
Eleen's kids received gifts just for them that Christmas and the family learned more about The Salvation Army in their community of Kaneohe, Hawaii. They started attending worship services, became members of the congregation and now—five years later—Eleen is instrumental in running the community food pantry as a volunteer.
In this episode, she shares about her family's experience and how those simple Christmas gifts led to incredible and lasting change. 
So whether you adopt an angel this year or give to a Salvation Army Red Kettle, know that you are providing gifts of healing and hope for those who need it most this Christmas. 
Show highlights include:
Eleen's experience with The Salvation Army: Church that offers Angel Tree Program, and other services.

Gift assistance: Even one gift meant a lot and made Christmas bright for the Cobb-Adams family.

Learn and grow: Eleen's connection grew by becoming more involved, participating in more programs, being more available, and taking on more responsibility.

Reason for Eleen's decision to become a Salvation Army soldier: Compassionate about giving back.

What does Eleen love about The Salvation Army? Open, non-discriminating, and welcoming atmosphere.

Why is The Salvation Army's ministry important, especially at Christmas-time? Helps families that can't afford gifts and learn the story behind Christmas and its meaning to bring families together to celebrate.

Why volunteering and donating time/money matters: Without generosity, Christmas wouldn't be possible. 
Good words from Eleen Cobb-Adams in this show:
[03:27] "Getting to apply for these gifts that my children would later receive on Christmas, it meant a lot."
[05:44] "We've always known the Lord, but going to church and going together as a family, it brought us all closer together."
[07:03] "I'm very compassionate towards giving back." 
[14:12] "Without your generosity and without your donation, Christmas wouldn't be possible for a lot of these families."
Additional resources:
Download this episode wherever you get your podcasts. Find show notes for this episode and more at caringmagazine.org/podcast. Connect with Eleen Cobb-Adams via The Salvation Army Angel Tree Program. 
 
[button color="yellow" size="normal" alignment="none" rel="follow" openin="newwindow" url="https://podcasts.apple.com/us/podcast/the-do-gooders-podcast/id1462063355″]SUBSCRIBE AND LEAVE A REVIEW[/button]