Commissioners James and Carolyn Knaggs explored aspects of the Army's present reality and future growth in an hour-long interview with New Frontier.
The Salvation Army U.S. National Headquarters (NHQ) announced in mid-July that Commissioners William and Nancy Roberts will serve as the new National Commander and National President of Women's Ministries respectively, effective November 1.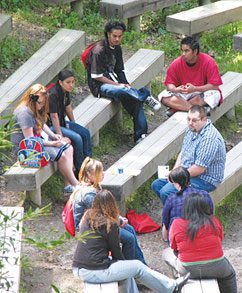 "Who am I?" asked over 200 young people, youth leaders and corps officers of the Del Oro Division during their youth councils weekend at Camp Redwood Glen, ultimately realizing true identity in Christ.