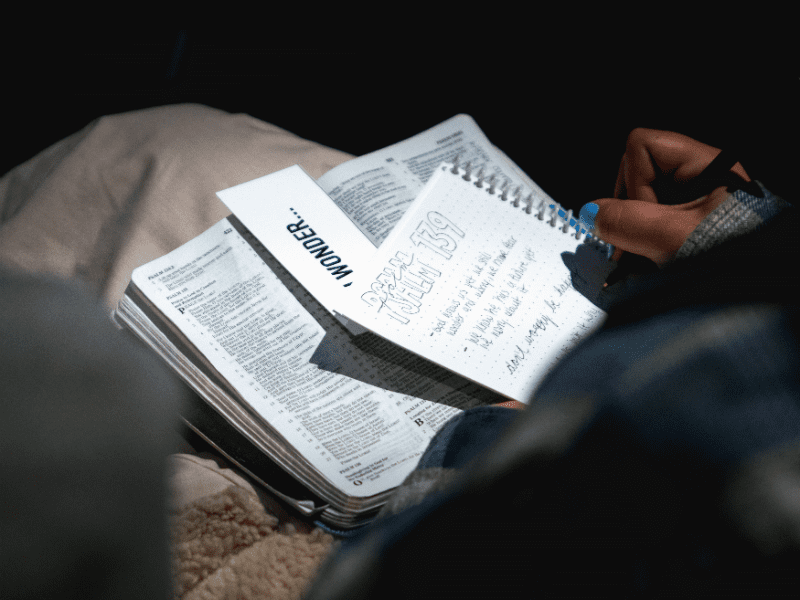 10 Bible verses for living big
God calls us to walk, to go, to obey. He never promised us that following him would be easy, but he promises daily that he will be with and for us until the end of time. Let Scripture open your eyes to see the need and desire for more of the Good News to permeate in our world.
Matthew 28:18-20
And Jesus came and said to them, "All authority in heaven and on earth has been given to me. Go therefore and make disciples of all nations, baptizing them in the name of the Father and of the Son and of the Holy Spirit, teaching them to observe all that I have commanded you. And behold, I am with you always, to the end of the age.
Joshua 1:9
Have I not commanded you? Be strong and courageous. Do not be frightened, and do not be dismayed, for the Lord your God is with you wherever you go.
Philippians 4:13
I can do all things through him who strengthens me.
2 Timothy 1:6-7
For this reason I remind you to fan into flame the gift of God, which is in you through the laying on of my hands, for God gave us a spirit not of fear but of power and love and self-control.
Proverbs 3:5-6
Trust in the Lord with all your heart, and do not lean on your own understanding. In all your ways acknowledge him, and he will make straight your paths.
Deuteronomy 31:8
It is the Lord who goes before you. He will be with you; he will not leave you or forsake you. Do not fear or be dismayed.
James 1:22
But be doers of the word, and not hearers only, deceiving yourselves.
Mark 16:15
And he said to them, "Go into all the world and proclaim the gospel to the whole creation.
Matthew 16:24
Then Jesus told his disciples, "If anyone would come after me, let him deny himself and take up his cross and follow me.
Isaiah 42:16
And I will lead the blind in a way that they do not know, in paths that they have not known I will guide them. I will turn the darkness before them into light, the rough places into level ground. These are the things I do, and I do not forsake them.
---
Do Good:
Pick a Scripture study to follow this week and read one part each day for the next four days. On the fifth day, send it to someone you think would also benefit from it.
See how you can get involved in the Fight for Good at westernusa.salvationarmy.org.
Did you know The Salvation Army served more than 23 million Americans last year fighting hunger, homelessness, substance abuse and more—all in a fight for good? Where can you help? Take our quiz to find your cause and learn how you can join in today.