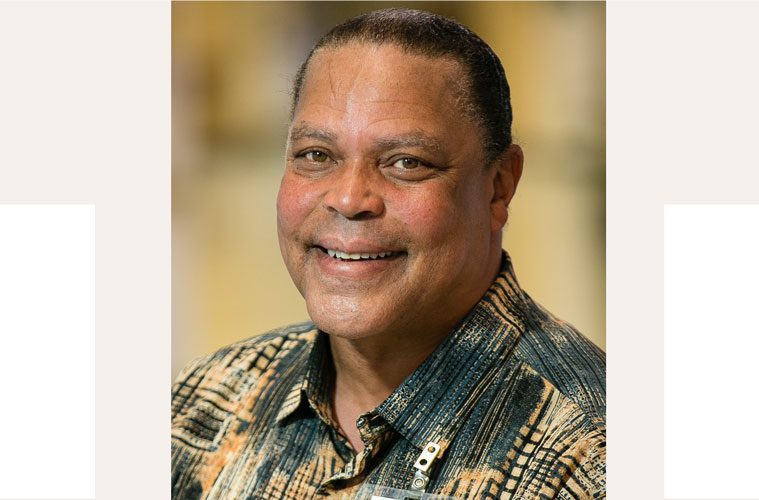 09: What Addiction Takes Away and Where Healing Begins with Ed Hector
Did you know: One in seven Americans will be affected by addiction? And the disease is even more prevalent in members of the armed forces, particularly with tobacco, alcohol and prescription drug abuse.
Unsurprisingly, the problems created by addiction are many.
As veteran Edwyn Hector says, addiction takes you from you.
For 18 years, Ed has helped more than 3,000 people work through addiction to gain control at The Salvation Army's Bell Shelter. Located just outside of Los Angeles, the Bell Shelter is one of the largest homeless shelters west of the Mississippi—and many of its clients are vets.
In this episode, Ed talks about addiction, why recovery is different than sobriety, and what it takes to find healing.
It all begins with learning to love who you are, Ed says, and he shares how he leads clients to do exactly that.
According to Ed, how we feel is how we live. And there's a lot to love for each one of us.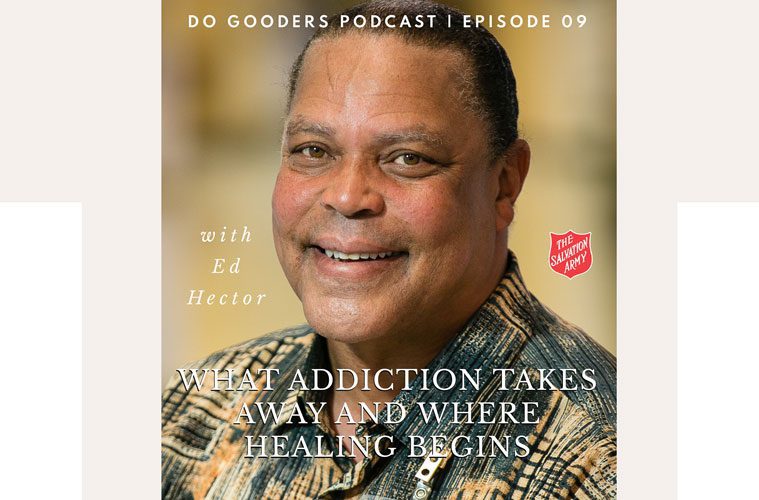 Show highlights include:
Dual diagnosis: Dealing with homeless vets and non-vets who have psychosis and drug addiction takes time, patience and love.

Important to show that there's a better way of life, rather than taking drugs.

Being a Vet: Going to war, seeing friends get killed makes you humble and thankful for coming back.

Problems to Solve: Drug addiction and then homelessness; you can put someone in a home, but if they're not in recovery, drugs put them back on the streets.

Brain doesn't like pain, but loves pleasure; only reason why people use drugs is to feel better; learn to make yourself better without any substances, and don't let society dictate how you feel.

Sobriety separates you from your drug of choice; recovery is needed to learn about and love yourself.

Put yourself in a good place, reflect on your priceless blessings, and find true peace.

Biggest misconception about addiction: Sobriety and recovery are not one and the same.

Post Acute Withdrawal Syndrome (PAWS): Continue recovery for at least two years, or relapse.

Where addiction comes from for vets; war is all around, but know that you do matter and deserve help.

Conquer disease of addiction by holding yourself accountable and shifting your mindset and behavior to feel good about who you are.

Good words from Ed Hector in this show:
"I love America, and I love people."
"One thing about a vet in the military, especially in a war, life becomes almost nothing because you're there…to take a life or have your life taken."
"My key is asking people to look at their blessings because everybody's got blessings, everybody does, but if we don't look at them we never have a chance to reflect and be glad because of those. If you look at yourself just being able to walk, being able to see, being able to hear, to taste your food, these things are priceless…you can't go out and buy taste buds."
"We only get one of these things called life. It's time for us to treat ourselves really well, to love who we are, respect who we are and do the same for our neighbor. This is where true peace is at."
"You put yourself in a good place and feel good about yourself, drugs and alcohol is not even going to be a question. You're already feeling good."  
Additional resources:
Download this episode wherever you get your podcasts. Connect with Edwyn Hector via The Salvation Army Bell Shelter.
[button color="yellow" size="normal" alignment="none" rel="follow" openin="newwindow" url="https://podcasts.apple.com/us/podcast/the-do-gooders-podcast/id1462063355″]SUBSCRIBE AND LEAVE A REVIEW[/button]