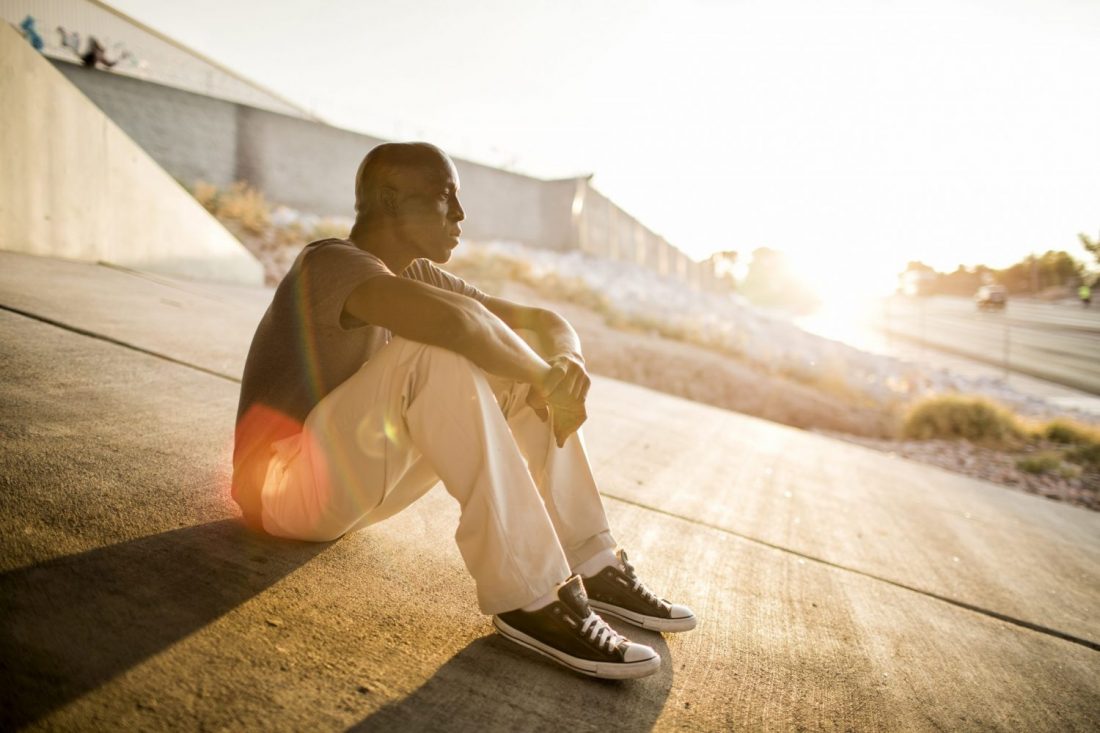 West looks to embrace diversity, advance inclusion
African Descent Task Force convenes and takes action in the Western Territory.
With the African Descent Task Force, The Salvation Army Western Territory is taking action to establish racial equality and inclusion for all races at all levels. Territorial Commander Commissioner Douglas Riley called the Task Force together during the summer of 2020, heeding the world's renewed cry for racial justice.
"Racial inequality has been around for a long time, but we have a heightened awareness of it after this past year," Riley said. "So what is our response as The Salvation Army? What is our role? I internalized that as a person, as a Christian, and feel that as an organization we need to do something."
With this in mind, the task force convened, chaired by Major Amy Reardon and including Major Gwendolyn Jones, Major Osei Stewart, Captain Anthony Barnes, Captain Dustin Rowe, and ex-officio member Lt. Colonel Lisa Smith. The group, which meets monthly, is concerned about equality in all parts of The Salvation Army Western Territory.
"We want equitable treatment at every level—clients, soldiers, employees and officers—without discrimination or bias," Reardon said. "Bias deprives us of the richness of the kingdom of God, which The Salvation Army should represent." She added that the task force will look at how to educate people on this issue, too. 
The task force got right to work on an opportunity to facilitate a conversation on this topic with the territory's officers. At its first meeting in September 2020, the group came up with the idea for the Racial Equity Officers' Councils.
"The Commissioner jumped on the idea," Reardon said. "It was a mad rush to get it set up."
Led by territorial leaders Commissioners Douglas and Colleen Riley, the councils took place virtually Jan. 22. The day-long event, which included the West's cadets, involved participants in four objectives: to listen, learn, lament and lead.
"We wanted to be more intentional going forward for all races—more sensitive, more aware, more educated—not just for the African-American community but for every ethnic group," Riley said.
Reardon agreed, while noting the current world focus.
"We want equality for all people, but the moment for people of African descent has risen to the top," she said.
While racial inequality has been addressed in the past, current events propelled it to the forefront of public awareness.
"The task force is not necessarily a new one, but it is a recent attempt to restart the focus on the people of African descent in this territory," Stewart said. 
He said he appreciates the opportunity to serve on such a committee again, noting the Army's renewed commitment to equality. 
"This time, it seems different. It seems like we are actually going to move forward in greater ways to address racism and inequality," Stewart said. "The Salvation Army is not a racist Army nor is the Army intentional in continuing inequality. However, as kingdom builders, we can do better at fighting for justice for all people and be intentional not just about diversity, but about inclusion, which enhances unity, equality and equity in leadership." 
By doing better, Stewart said, The Salvation Army will be able to achieve more for God's kingdom.
"These intentional actions underscore the basic tenets of God's kingdom to spur on rich cultures, customs and appreciation of all peoples made in his image," he said. "Including their perspectives and experiences can only serve to deepen the richness and the diversity of our Western Territory, thus making the greatest kingdom impact."
Riley is now looking for concrete plans from the West's divisions and commands.
"I want every division to have a committee that will look at ways to educate, encourage, bring light to inequality and make sure that we are celebrating diversity—to make sure that everyone is included," he said.
He announced this during the officers' councils, and asked every command to submit, within 30 days, a strategy for moving toward greater racial equality in their context going forward. The plans will come to territorial leadership for review and accountability.   
"The task force will be making recommendations to the Territorial Commander and officers across the territory had the opportunity at the councils to weigh in with their suggestions, too," Reardon said. "The goal is to show that everyone is welcome at all levels of Salvation Army expression—receiving services, worshipping, being a leader."
Riley emphasized the need for action, not just talk.
"We need to take action steps so that we are better than what we were," he said. "It's not going to be something that gets resolved here at Territorial Headquarters. We're part of the problem; we're part of the answer. It's going to require ongoing engagement from everyone." 
He noted the newly formed national Diversity, Inclusion and Equity Commission, which began as a task force but was made a commission so it will be ongoing. Every territory has four representatives, with Captain Nesan Kistan from the West serving as commission chairman.
"The bottom line is I felt we could not not do something," Riley said. "We have to be better than we've been in our past—whether unintentional bias or discrimination in any form—we have to do better going forward."
The mission of the African Descent Task Force holds deep significance for Reardon.
"The Salvation Army takes Scripture seriously as the authoritative Word of God," she said. "To have a task force appointed to work toward greater equity means we haven't neglected those portions that talk about the equality and value of all human beings."
---
Do Good: