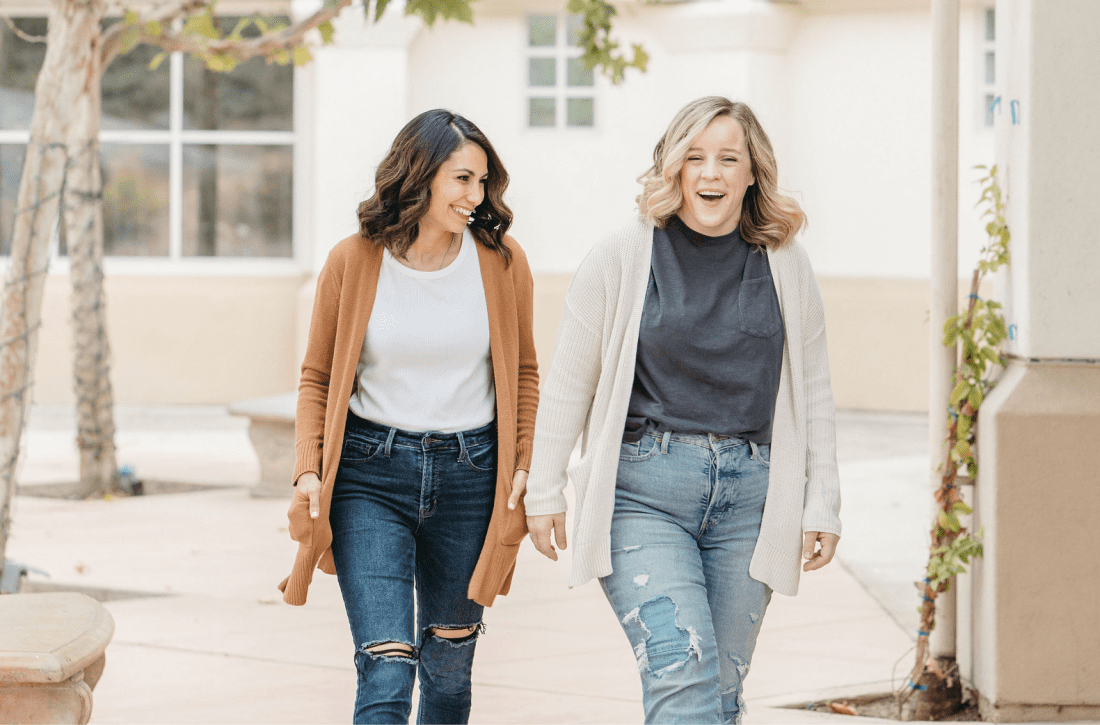 16: How to raise your voice even when it's tough
Recorded live at The Salvation Army California South Women's Rally, "Raise A Hallelujah," hosts Cassandra and Meagan look back on the past year and reflect on their inspiration for starting The Commons Podcast.
Meagan recalls the moment the Lord nudged her to take a break from social media, not long after giving birth and right at the outset of the pandemic. Around that time, Cassandra reached out and proposed that they start a podcast.
"We try to amplify stories that often aren't heard very often," said Cassandra, after noting it was a desire to raise her own voice that inspired her to create the show.
"You never know who's going to connect with your story, and how they're going to connect with it," Meagan said.
And as the pandemic continues in 2021, there remains a strong desire around the world for the intimacy of great storytelling.
Cassandra and Meagan call on more Christian men and women to gather the courage to tell the "hard" stories in order to inspire others by their example.
In sharing our toughest moments, they say, we praise God: We surrender to him, allowing him to speak through us; and he gives us the wisdom and grace to tell the stories that matter.
Show highlights include:
Cassandra hearkens back to the piece of advice she was given that led to her decision to start The Commons Podcast: "Speak even if your voice shakes."
It's not just the "easy" stories we crave, but the toughest ones as well.
Meagan and Cassandra share three ways we can praise God through storytelling.
By sharing how God has blessed you in life, you shine a light that may help others strengthen their own faith.
One of the greatest gifts God offers us is our friendships. Hear Meagan and Cassandra's take on creating and preserving friendships as an adult.
Our hosts give their advice on dealing with depression and anxiety as Christians and why we shouldn't feel shame around stress.
Thank you for listening to The Comments Podcast from The Salvation Army's Caring Magazine, a magazine for people who care. People like you. Get on the list today to get the Do Good Digest with weekly inspiration and each new episode of The Commons Podcast sent straight to your inbox. 
Additional resources: 
Listen and subscribe to The Commons Podcast now.